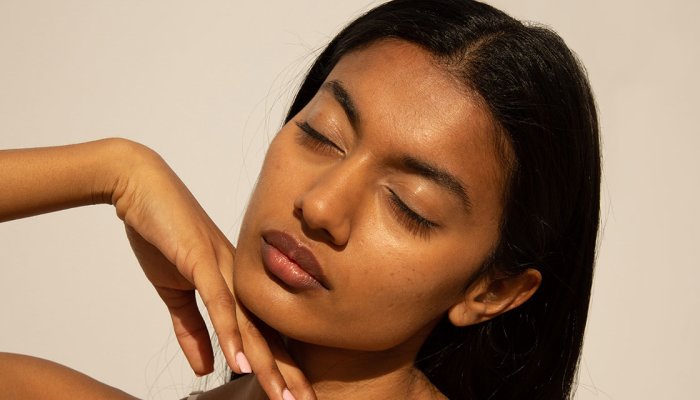 Scalp massages may be best known for their ability to stimulate hair growth, but they might just be the key to keeping your face lifted from the brows upward, too. All of this has to do with the structure of the muscles underneath the surface. 
"​​Although your hairline looks like it separates the forehead from the scalp, underneath the muscle is all connected," says esthetician from Japanese curation collective Shiko Beauty, Kyoko Getz.
"The frontalis (front muscle [where the] forehead region of the human face extends into the scalp) plays a significant role in facial expressions and controlling the movement and placement of the eyebrows, so it is important to massage and stimulate the muscle in order to lift the eye and brow area," she explains. 
So by extending your focus to the scalp and top of the head, rather than just the forehead, you can work on the full brow-lifting muscle at once. It's a fairly easy technique, but consistency is key for the best results, Getz adds. 
Source link