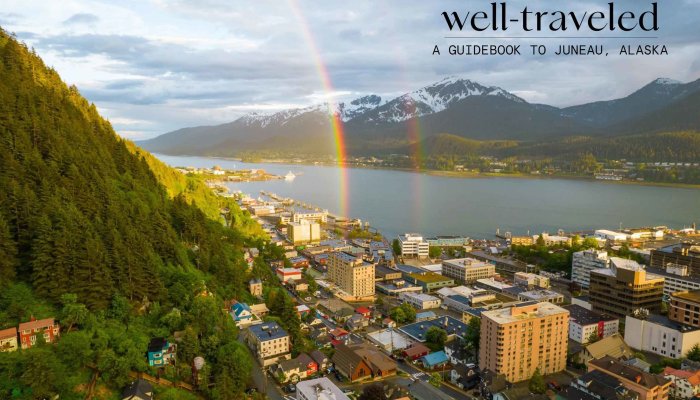 About 45 miles outside of Juneau, Alaska, all roads end. Literally. Juneau is the one U.S. state capital that can only be accessed by plane or boat, making it a uniquely tight-knit and self-reliant place.
It's clear the moment you land in Juneau that the people here are close—partially because there are so few of them (31,685 as of the last census) and partially because they don't have access to the same goods and services we do in the lower 48. Luckily, the area's pristine forests, mountains, and channels provide locals with all the natural abundance they could need. Eavesdrop on conversations here, and you're sure to hear tales of picking sweet berries, catching fish the size of one's torso, and hunting enough caribou to last the cold winters.
The varied nature surrounding the city makes it any hiker, fisher, or adventurer's dream, but Juneau also has plenty to entertain those who would rather stay indoors and enjoy the view. While it does have ski access during winter, the city is best visited in the summer—when the sun shines on whale-watching tours, glacial hikes, and beach picnics for up to 18 hours a day.
While it may not be your typical wellness destination, Juneau is a treat for the eyes, the tastebuds, and the soul. Once your plane touches down or your barge pulls up, here are some ways to explore all it has to offer.
Source link