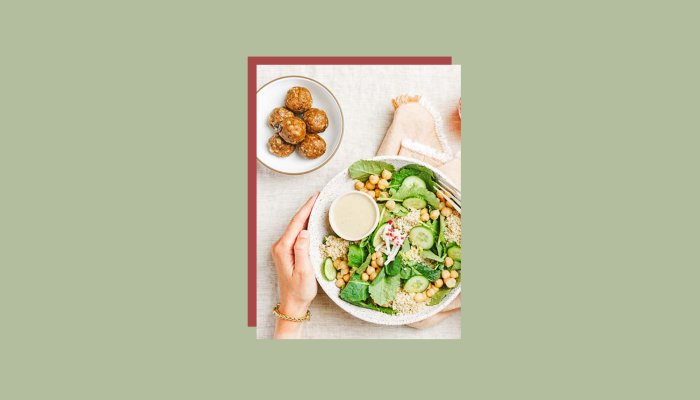 Thanks to companies like Thistle, healthy food is more accessible than ever. Of course, that allows us the privilege of being way more selective. In other words, I won't spend money on meals that don't taste good.
I went into this Thistle review with an open-yet-skeptical mind. Could this meal delivery service really be as good as my Instagram feed was telling me?
The answer is yes, the food is that good. I grew up on a farm, so I'm no stranger to fresh, local food—and I can spot poorly sourced ingredients from a mile away.
Each Thistle menu item tasted fresh and flavorful and the meals themselves are incredibly inventive. The chef in me tends to add spices to any prepared food, but I actually didn't open my spice cabinet once when enjoying my Thistle meals. 
If I need to pick favorites, the menu items that stood out the most were the Blue Lagoon Falafel Bowl with Chickpea Crumbles, Thistle Ragu Pasta Bowl With Lentil Bolognese, Mango Coconut Oat Bar, and Dandelion Baked Oatmeal with Tahini Caramel.  
The Blue Lagoon Ranch sauce was actually bursting with flavor. I typically go light on sauces, but I kept going back for more (and I loved knowing it was made with fresh, real-food ingredients and no added sugar). 
I'm Italian and fairly picky about pasta alternatives, but I devoured the Thistle Ragu Pasta Bowl With Lentil Bolognese. It was perfectly prepared and the lentil bolognese made the meal extremely filling. 
Oh, and I'd order from Thistle any time the Mango Coconut Oat Bar is on the menu.
There actually were no meals I didn't enjoy, which is saying a lot. I'm not vegan, so I do wish I had the chance to try the protein options as well—but I'd venture to say those are probably just as enjoyable (and likely even more filling).
Source link