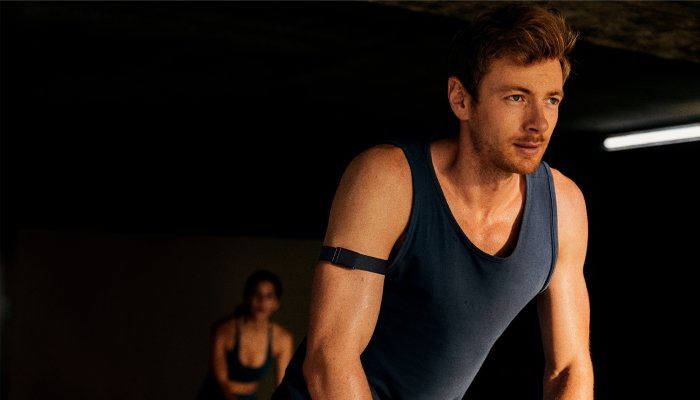 Pulling the curtain back on my morning routine: I wake up, brush my teeth, and then immediately check my WHOOP Recovery Score while making coffee. The sooner I can access insights as to what's going on with my body, the sooner I can adjust my day accordingly. With information on my sleep, recovery, training, and overall health, I can make better choices in real time. But which vitals am I tracking specifically? 
First things first—sleep. I closely track my overall Sleep Performance percentage, but also keep a close eye on what kind of sleep I'm getting (specifically, deep sleep and REM sleep). Deep sleep is interwoven with cognitive health, while REM sleep is important for emotional regulation and memory consolidation—and my WHOOP measures both with lab-level accuracy.
The other important vital I check every morning is my WHOOP Recovery Score. This number indicates how my physiology responds to training, stress levels, lack of sleep, and even illness. (More than once, my WHOOP helped me figure out I was sick even before symptoms appeared.) Behind this recovery insight are other important data points I like to be aware of at the start of my day—like heart rate variability (HRV), resting heart rate (RHR), respiratory rate, and body temperature.
HRV measures the time between our heartbeats and gives insight into our autonomic nervous system. Generally speaking, a balanced nervous system will result in higher HRV whereas stress is often associated with a lower HRV. Resting heart rate, on the other hand, reflects the status of our heart rate at rest—and a lower RHR is often connected to longevity. If either of these numbers are out of the ordinary, I can make more informed health choices.
Source link