Sofia Richie, the recent newlywed and social media darling, has been crowned as David Yurman's newest global ambassador. The fall 2023 Sculpted Cable campaign puts her front and center, radiating timeless elegance that matches the brand's foundation. Previously, actress Scarlett Johansson graced advertisements for the brand.
Each piece tells its own story of craftsmanship—a standout being a bangle set with 170 hand-set diamonds, adding up to a shimmering 1.7 carats. Stylist Elin Svahn masterfully completes the look, coupling the glittering selection with a crisp white halterneck dress.
Sofia Richie for David Yurman Fall 2023 Campaign
Captured by photographer Glen Luchford, the David Yurman fall 2023 campaign unfolds in the stunning landscape of the Kellogg Doolittle House in Joshua Tree, California. Amidst its organic architecture, Richie Grainge dazzles in a selection of bracelets, necklaces, earrings, and rings available in 18k yellow, rose, and white gold.
In her own words, Richie finds in David Yurman a brand that fits with her personal style: "David Yurman embodies everything that I'm trying to express with my aesthetic—with how I dress, and how I want to feel, which for me is very timeless and elegant." The campaign itself seeks to inspire more than just admiration for jewelry; it aims to embolden wearers to take control of their destiny in fashion and life alike.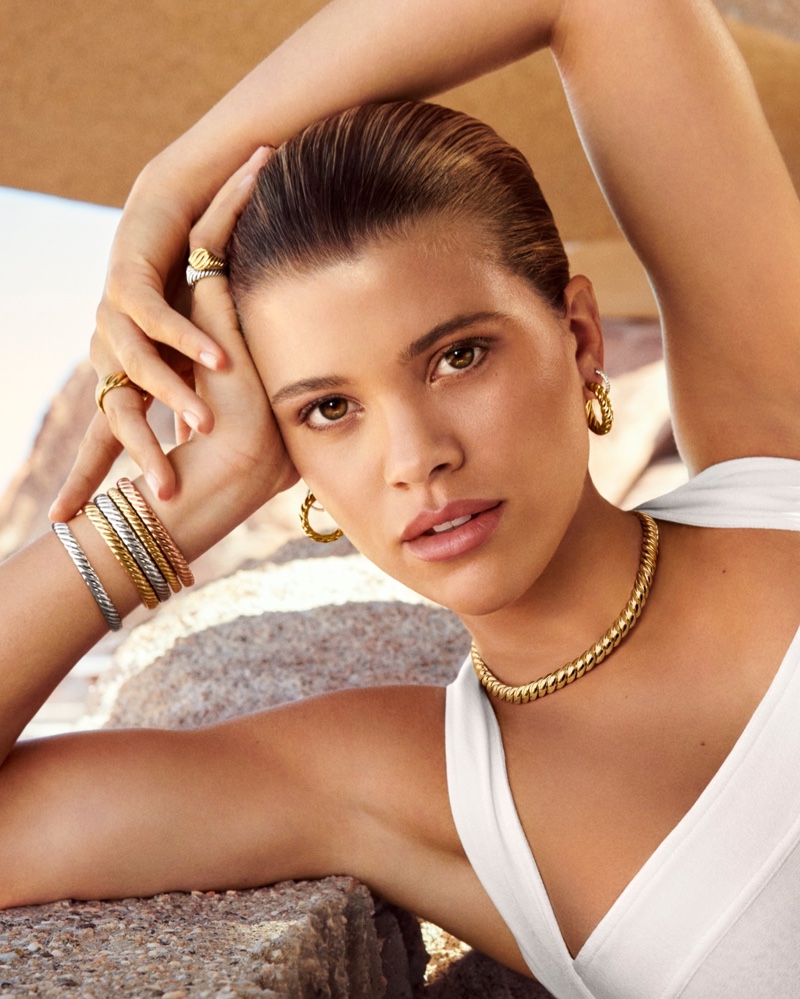 David Yurman's president, Evan Yurman, was all praises for their new brand muse, calling her the perfect ambassador for these latest Sculpted Cable designs. And indeed, Sofia Richie wears the jewelry like a second skin, illuminating David Yurman's signature motif of Cable into a modern marvel.
David Yurman Sculpted Cable Launch Event in New York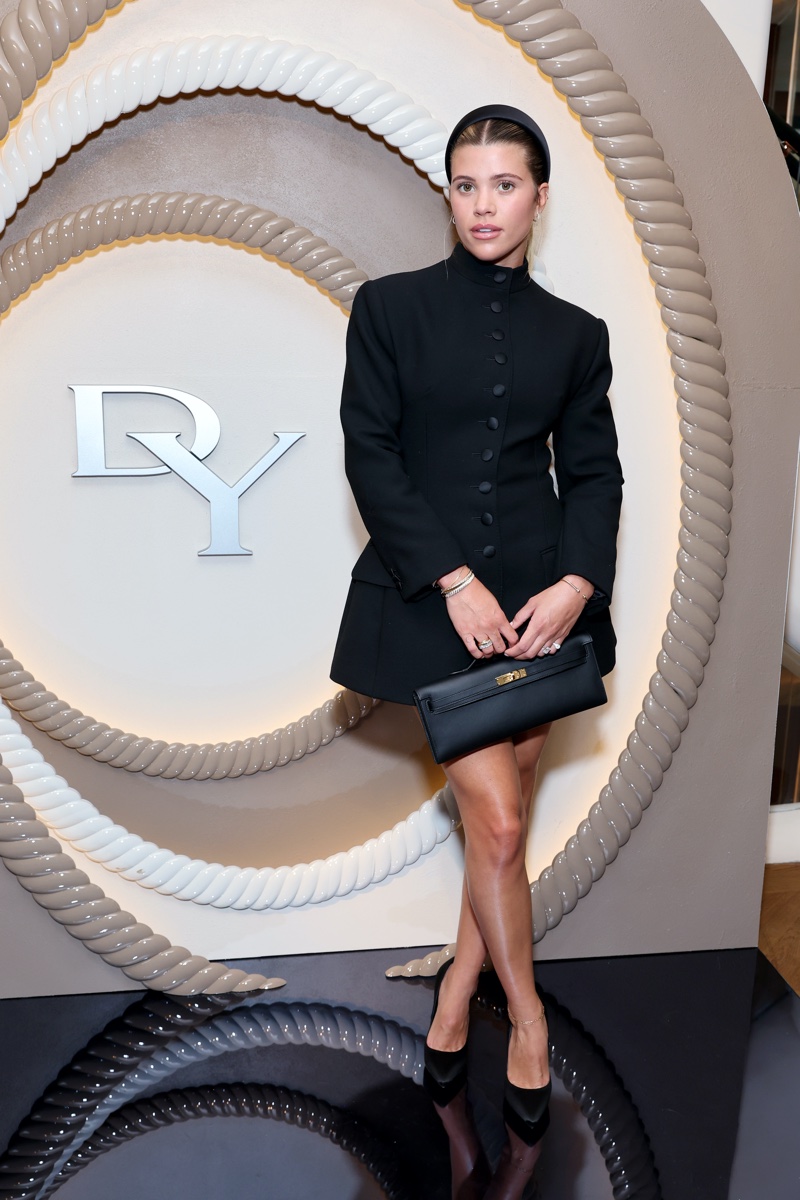 David Yurman rang in the launch of their Sculpted Cable collection with a flair of laidback luxury on September 7th. Sofia Richie co-hosted the stylish soiree with Evan Yurman at NYC's Casa Cruz.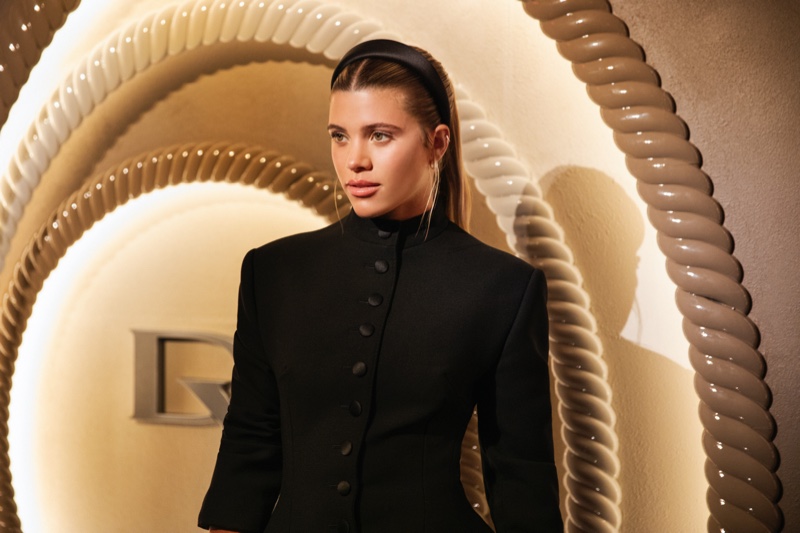 This Upper East Side Beaux-Arts townhouse served as the backdrop for an evening mingling among fashion insiders, cocktails in hand. The influencer wore a chic headband, a little black dress, and jewelry from the latest line.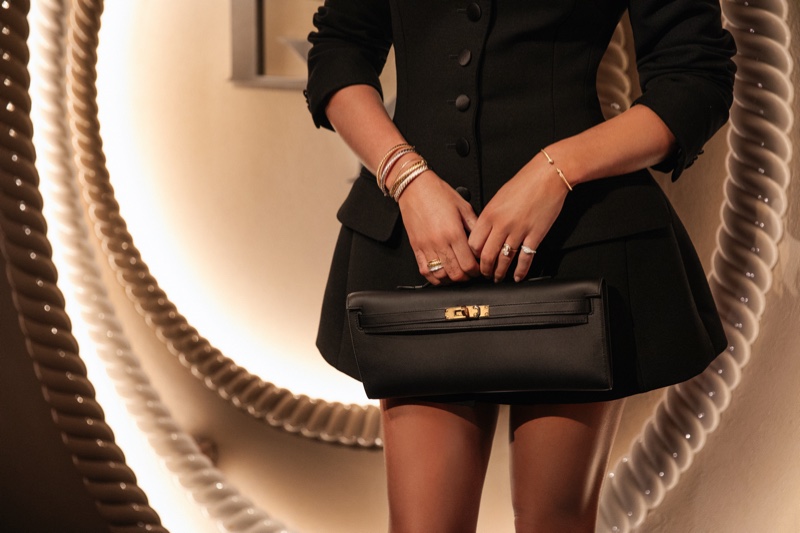 Source link