In the winter 2023 edition of V Magazine, the November/December issue V145, Cailee Spaeny emerges as the embodiment of Hollywood's golden era. The young brunette actress, poised to captivate audiences in Sofia Coppola's eagerly awaited film "Priscilla," adorns the publication's triple covers.
Cailee Spaeny V Magazine Winter 2023 Photoshoot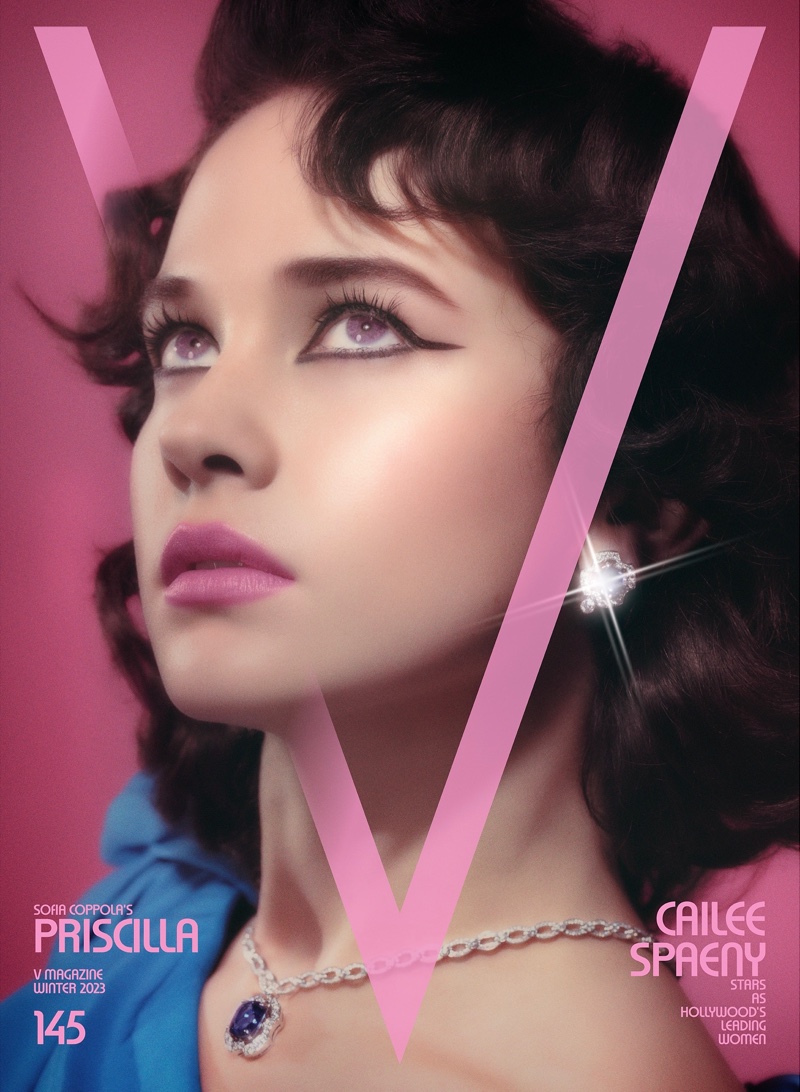 Captured by the lens of Rob Rusling and under the stylistic direction of Anna Trevelyan, the face of Bulgari's Omnia perfume pays homage to the timeless allure of screen icons Audrey Hepburn, Liza Minelli, and Elizabeth Taylor. She stands out in labels such as Miu Miu, Dolce & Gabbana, and Alexander McQueen.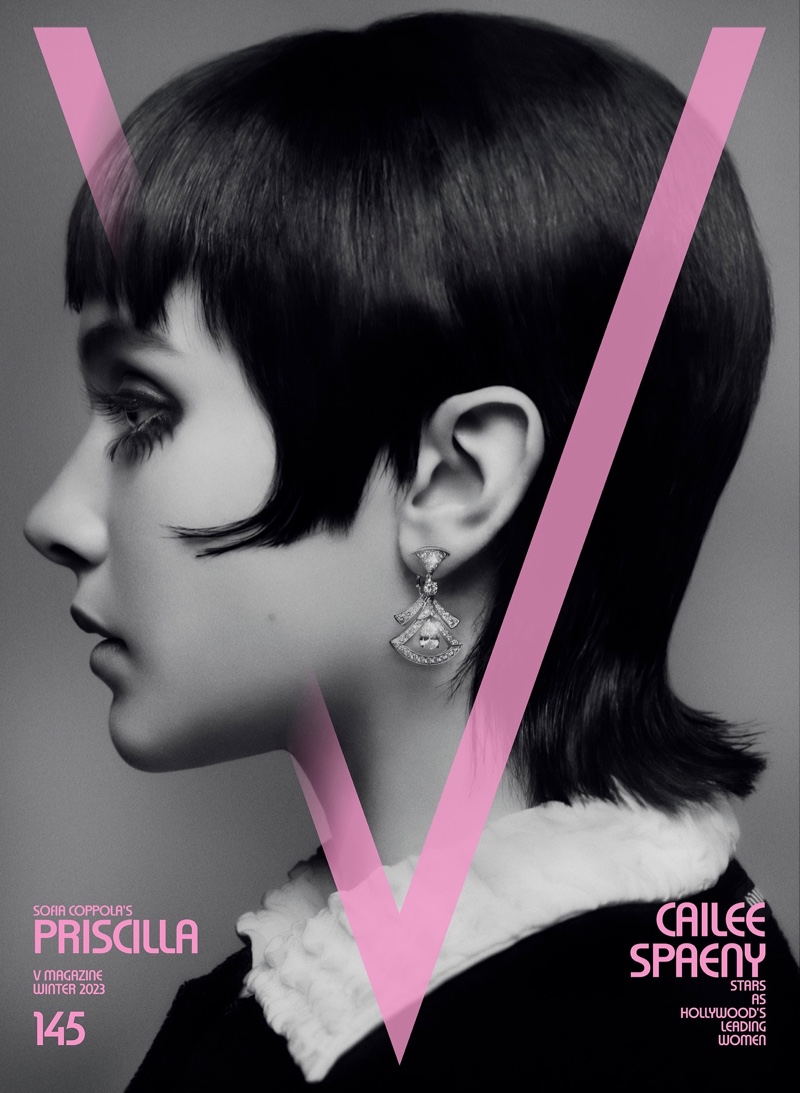 The issue, which is available for pre-order now, features Spaeny in a candid conversation with V's Savannah Sobrevilla. They delve into the realms of entertainment in the Southern Midwest, the serendipity of catching Sofia Coppola's attention, and the exhilaration of portraying one of cinema's most iconic figures.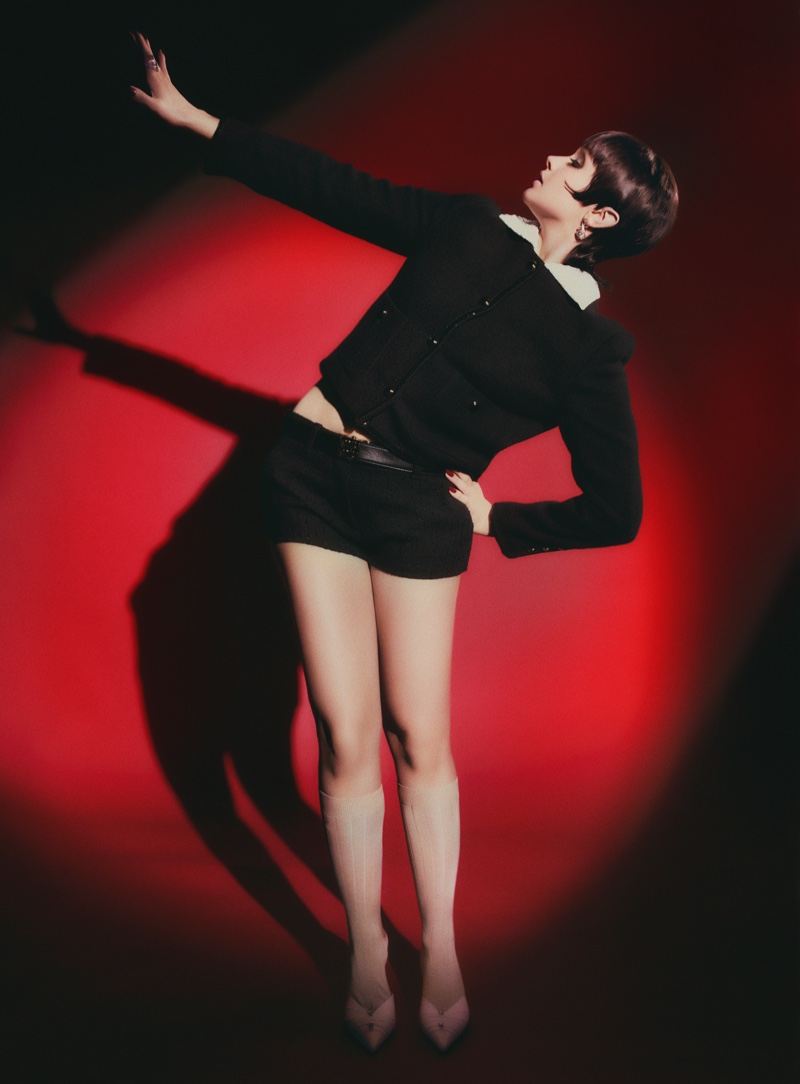 Spaeny reflects on the legacy of the women who trailblazed before her. "I'm having a lot of fun in terms of fashion looking at these timeless beauties who have what I think we lack in today's age: mystery," she shares. This sense of enigma, she believes, is the magnetic pull that keeps these icons of past decades ever-relevant.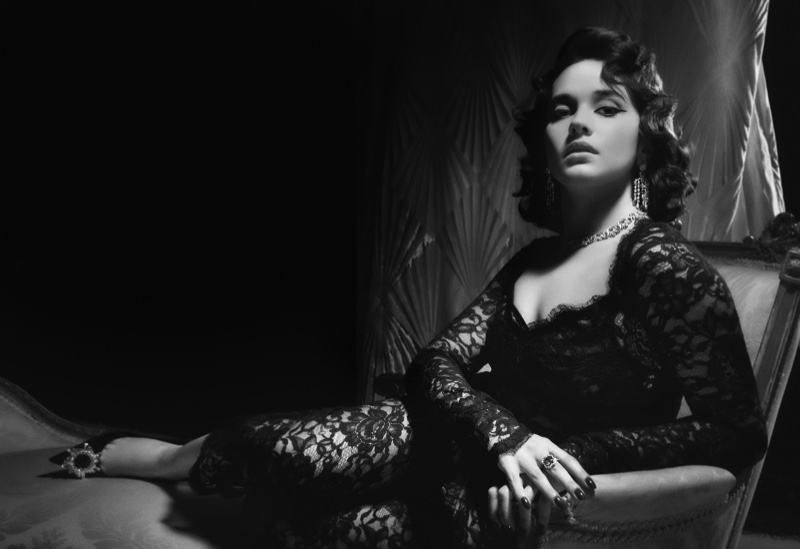 Describing Coppola's directorial approach, Spaeny reveals an admiration for her subtlety and strength, likening her to "an iron fist in a silk glove." The star also recounts the surreal experience of Kirsten Dunst, a frequent muse for Coppola, advocating on her behalf—a gesture that Spaeny marks as a pivotal moment in her career trajectory.