The Balenciaga spring 2024 campaign heralds a fresh vision, interlacing the rich tapestry of the House's heritage with a forward-looking fashion narrative. The advertisements are illuminated by the presence of Michelle Yeoh, the Oscar-winning talent revered for her role in "Everything Everywhere All at Once," who has recently embraced the role of Balenciaga's ambassador.
Michelle Yeoh for Balenciaga Spring 2024 Campaign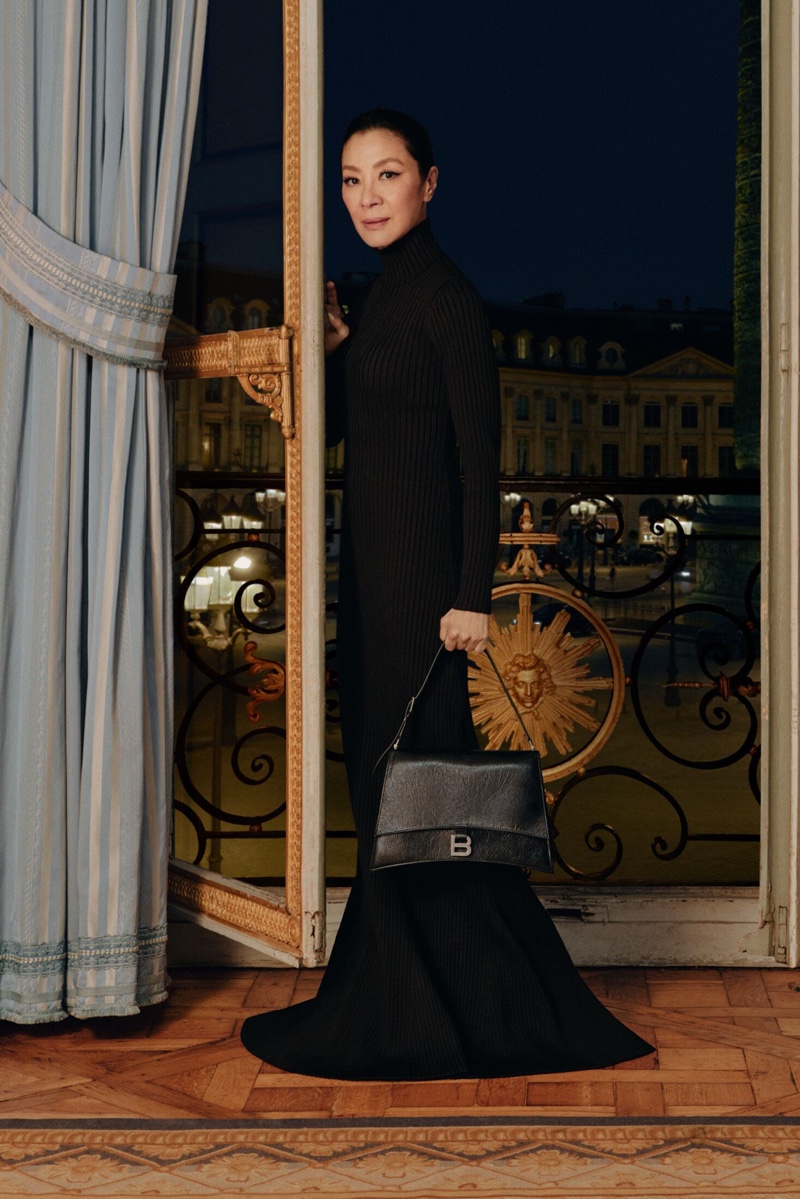 Yeoh, donning a long black dress that fuses timeless elegance with a modern silhouette embodies the brand's aesthetic vision. Alongside Yeoh are fashion models, including Malgosia Bela, Eva Herzigova, and Soo Joo Park.
Balenciaga Spring 2024 Campaign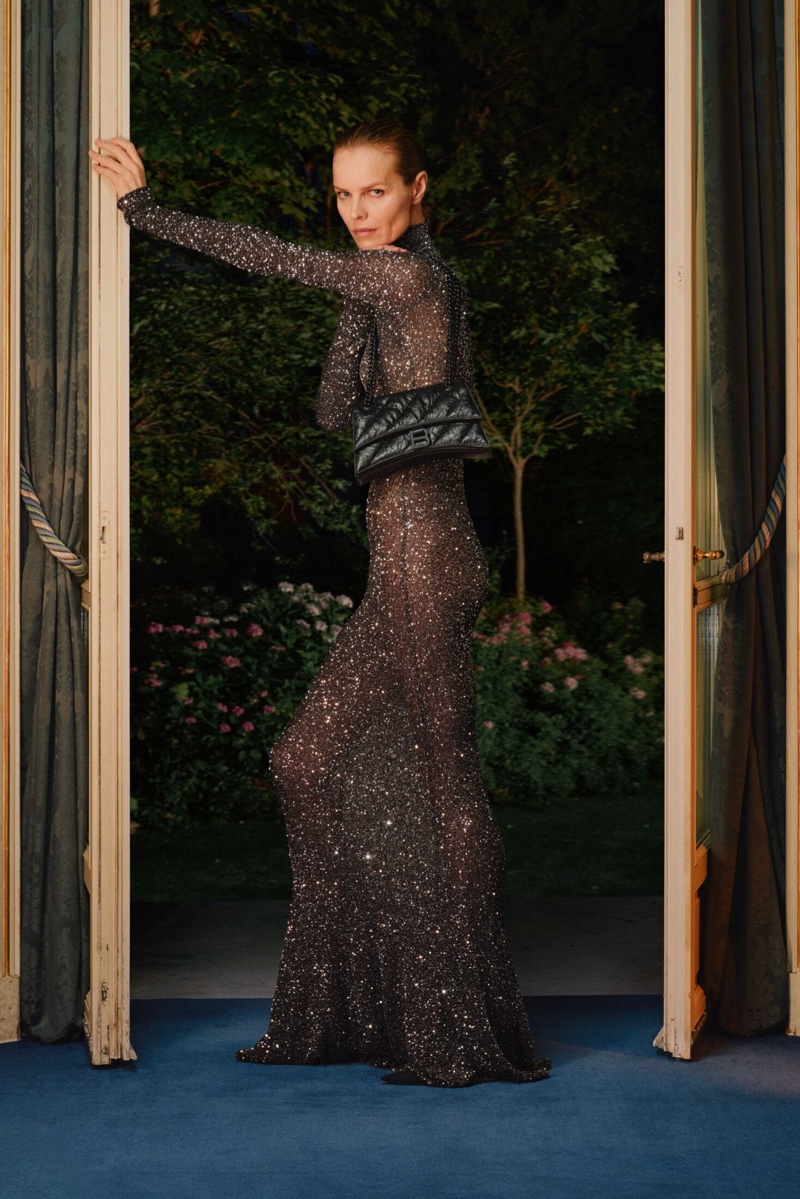 With the iconic 10 Avenue George V, Paris, serving as a backdrop to the winter 2023 collection, the brand now shifts the scene to the interior elegance of a Parisian apartment. This approach brings a sense of intimacy to the campaign and allows each ensemble to resonate within a space reflective of the city's inherent style.
They channel the spring 2024 looks, ranging from structured coats to glittering gowns. The season's quintessential accessories from the handbag brand complement apparel: Le Cagole Sling, 24/7, Monaco, Crush, and Crush Sling. Each piece tells a part of the Balenciaga story, one that is continuously being rewritten with each collection.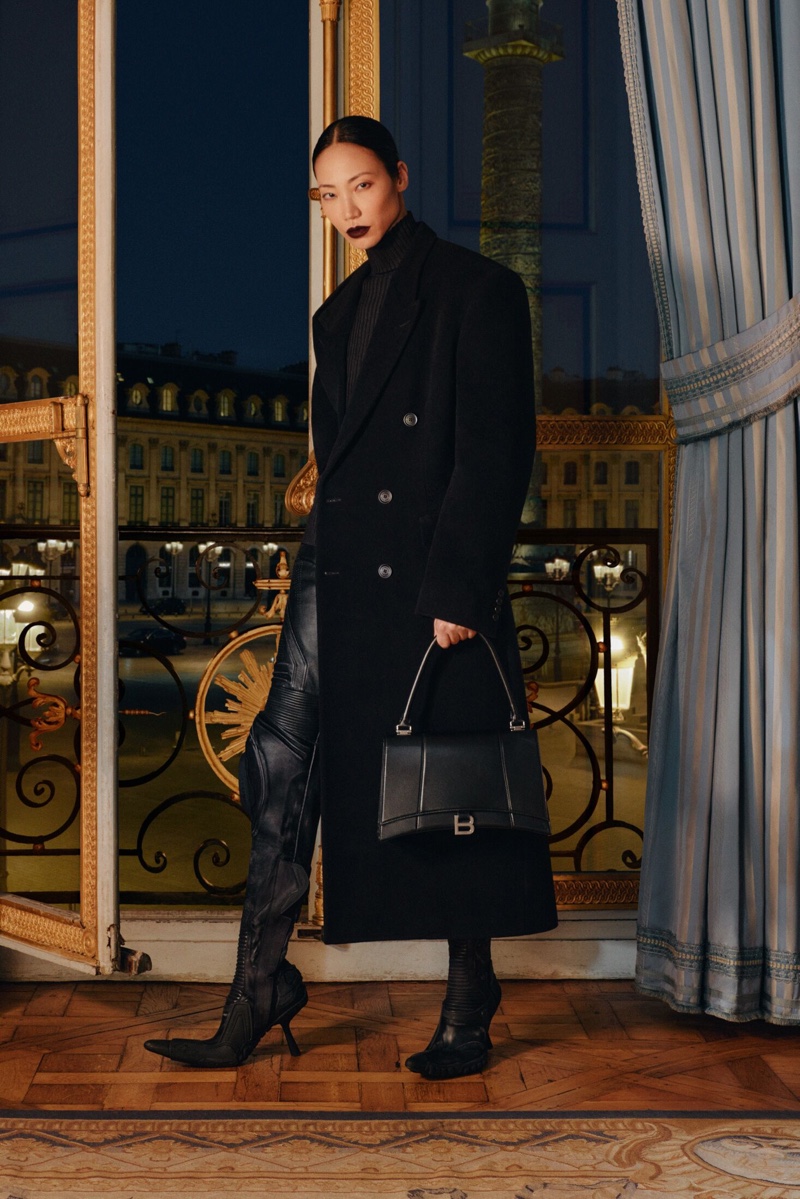 Launching today, the campaign's photographs offer a deeper immersion into the collection previously introduced through its digital presentation. Balenciaga's strategic unveilings ensure that with each season, there's an evolving conversation with its audience, one that is both a nod to its storied past and a stride into its innovative future.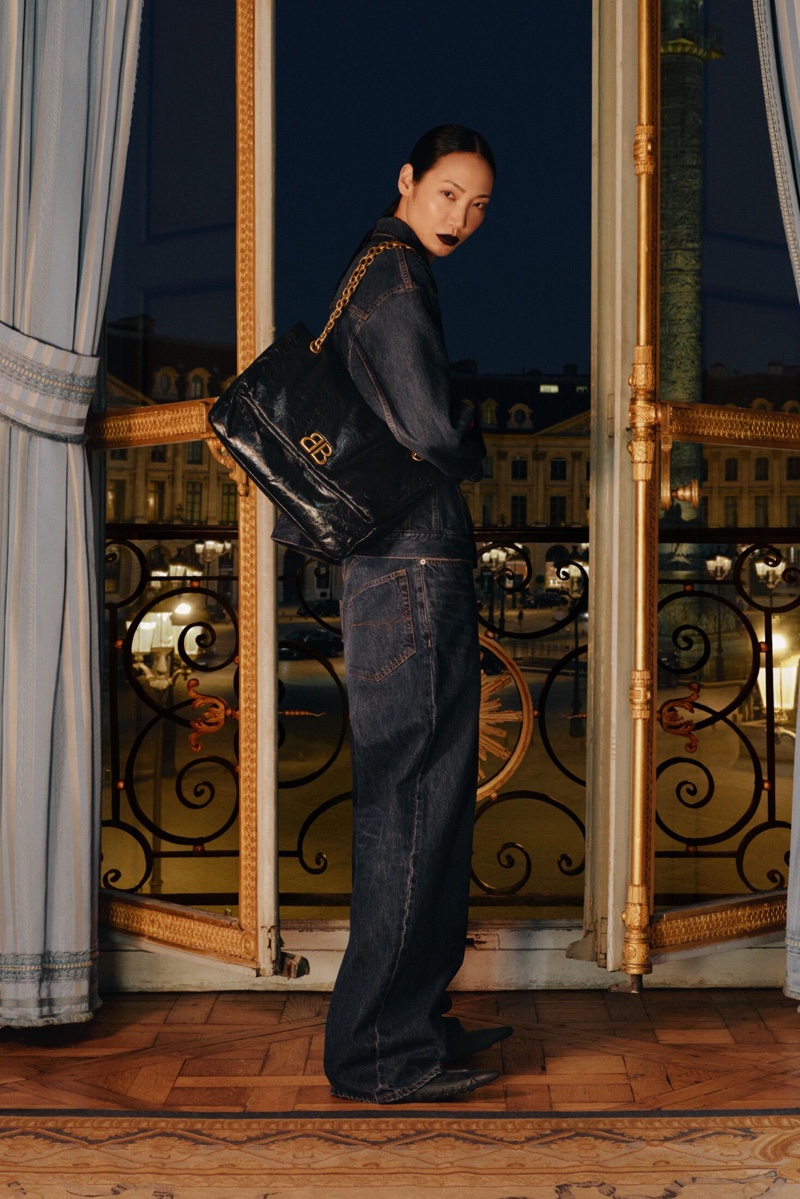 Source link