When attending a wedding, the dress code is an essential factor to consider. Formal wedding attire, in particular, calls for garments that exude style and sophistication. But what exactly does a formal wedding dress code entail? It's certainly different from a semi-formal wedding dress code and black-tie.
Read our comprehensive guide, and we will explore the ins and outs of formal wedding fashion, providing you with all the information you need to dress your best and make a lasting impression. 
What is Formal Wedding Attire?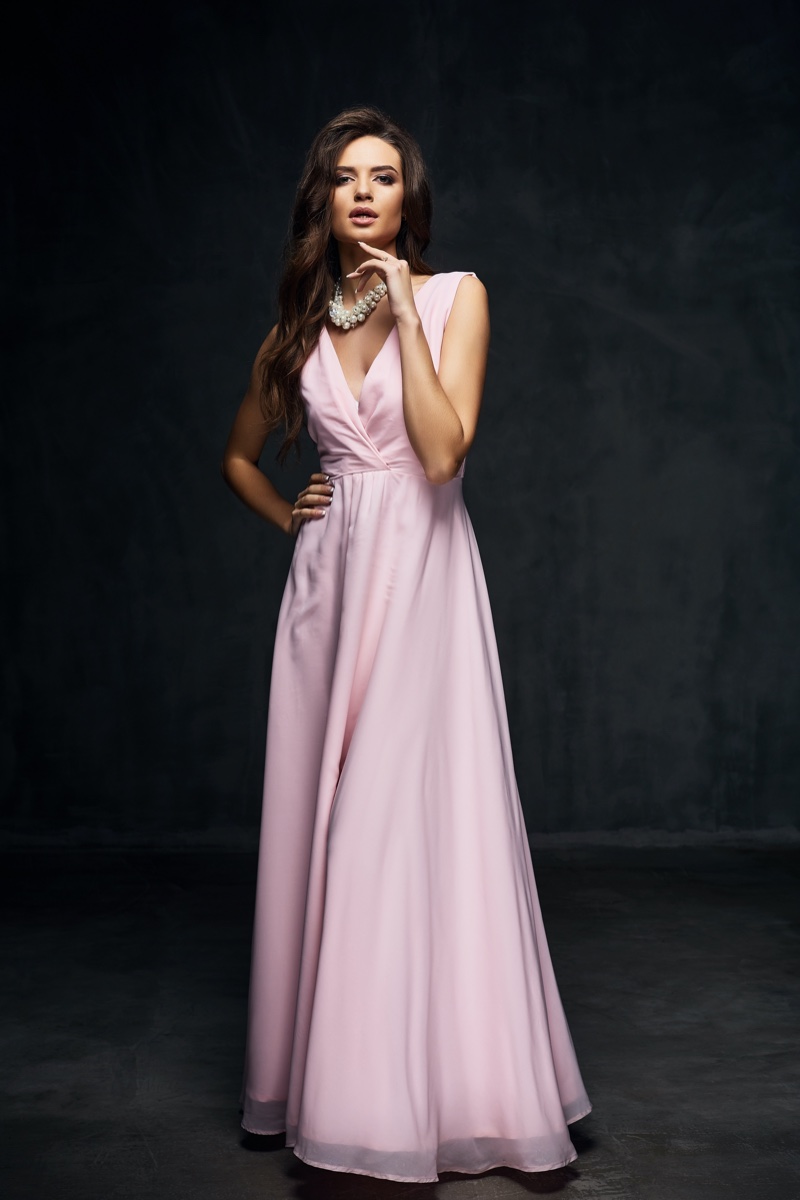 When attending a formal wedding, the dress code typically falls somewhere between cocktail attire and black-tie. This means the attire should be a bit fancier than cocktail attire but not quite as formal as black-tie. 
The objective of a formal wedding dress code is to achieve a perfect blend of sophistication and personal style. While there is some flexibility in outfit choices, the overall look should maintain a level of elegance.
Decoding Formal Wedding Attire for Women
For women, formal wedding looks happen to offer a multitude of options to showcase personal style. From floor-length gowns to chic cocktail dresses, numerous ways exist to create a stunning and elegant look.
Embracing Floor-Length Gowns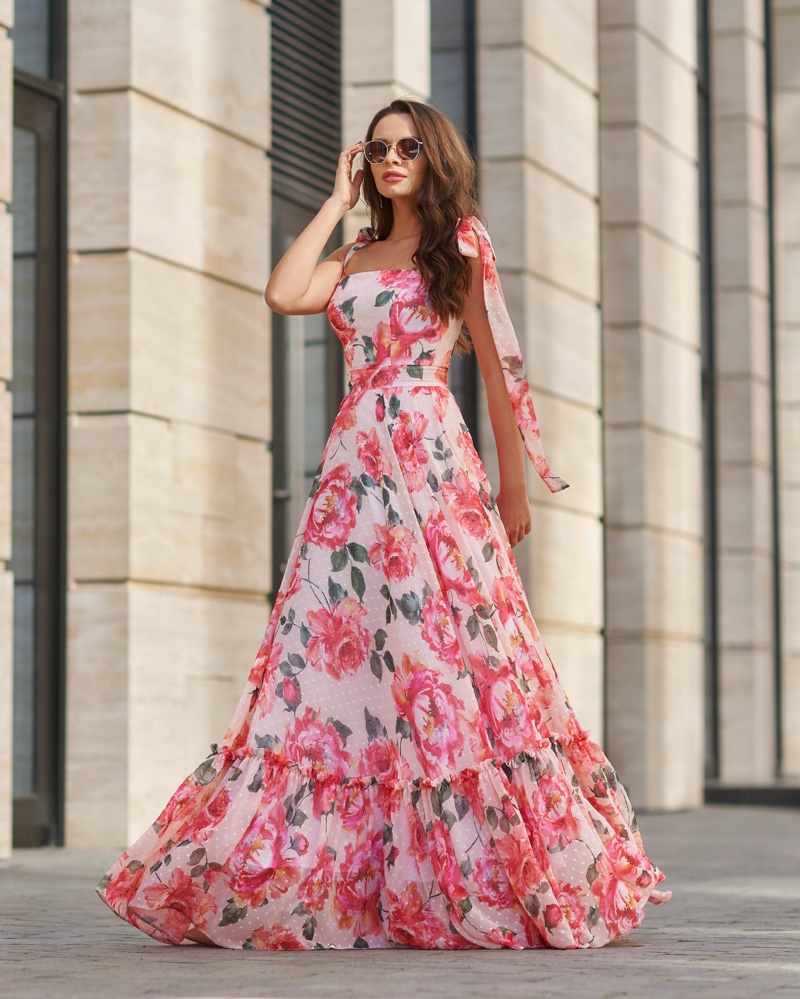 When it comes to formal dresses, floor-length gowns are a classic choice. They exude timeless elegance and create a show-stopping look. Opt for a gown in a rich jewel tone, such as emerald green or sapphire blue, for a formal evening wedding. For a daytime wedding, consider pastel hues or floral prints to add a touch of femininity.
Styling Chic Cocktail Dresses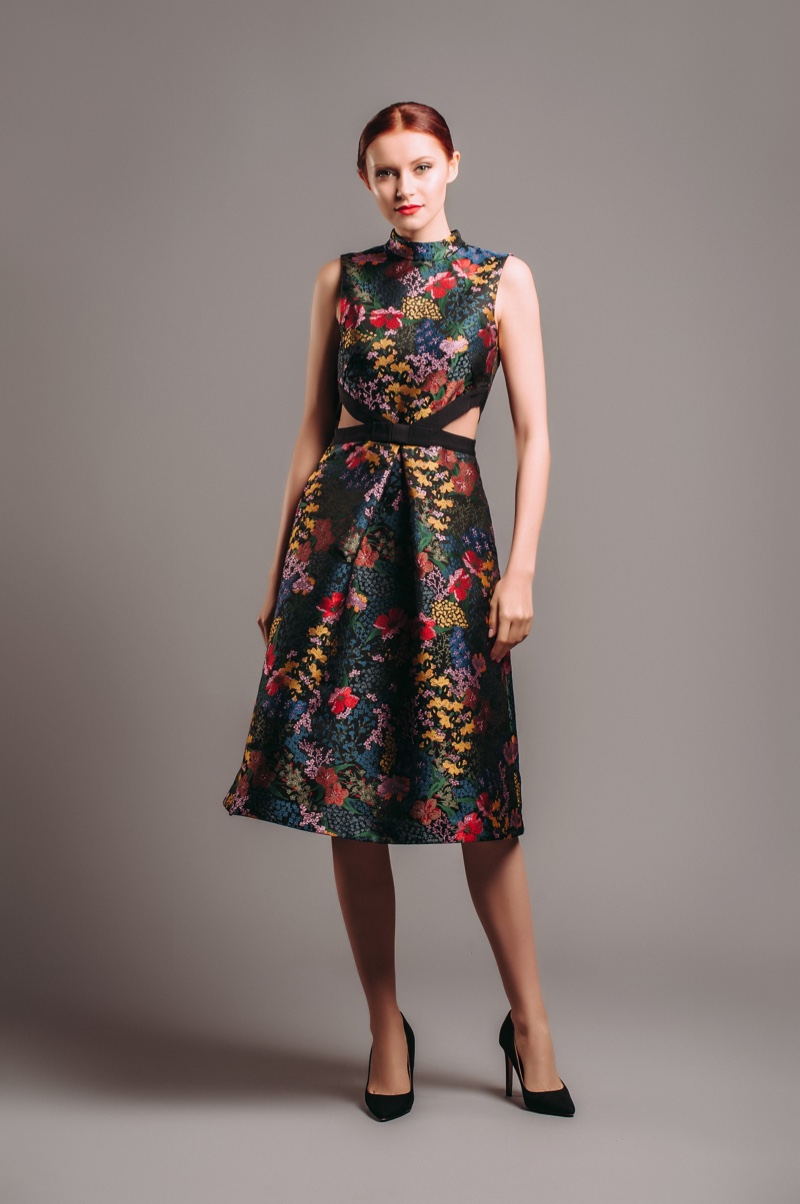 Cocktail dresses are another great option for formal wedding styles. They offer versatility and can be dressed up or down depending on the occasion. Choose a cocktail dress in a dark color, such as black or navy, for a formal evening event.
Pair it with statement accessories, like bold earrings or a sparkling clutch, to elevate the look.
Exploring Jumpsuits & Pantsuits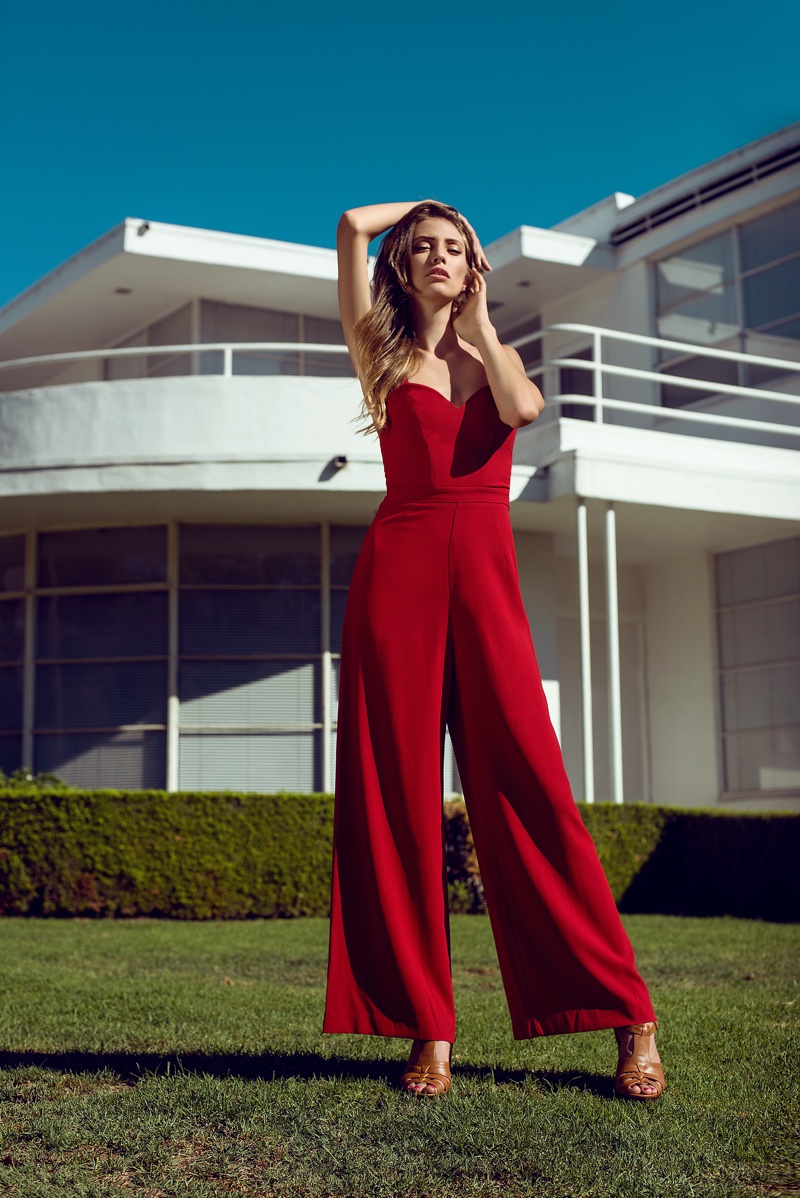 If you're looking for a stylish and contemporary alternative to dresses, jumpsuits and pantsuits are excellent choices for formal wedding fashion. Opt for a sleek, tailored jumpsuit in a luxurious fabric like satin or velvet for a chic and modern look.
Alternatively, a well-fitted pantsuit paired with a blouse or a statement top can create a sophisticated and fashion-forward ensemble.
Adhering to Dress Length Guidelines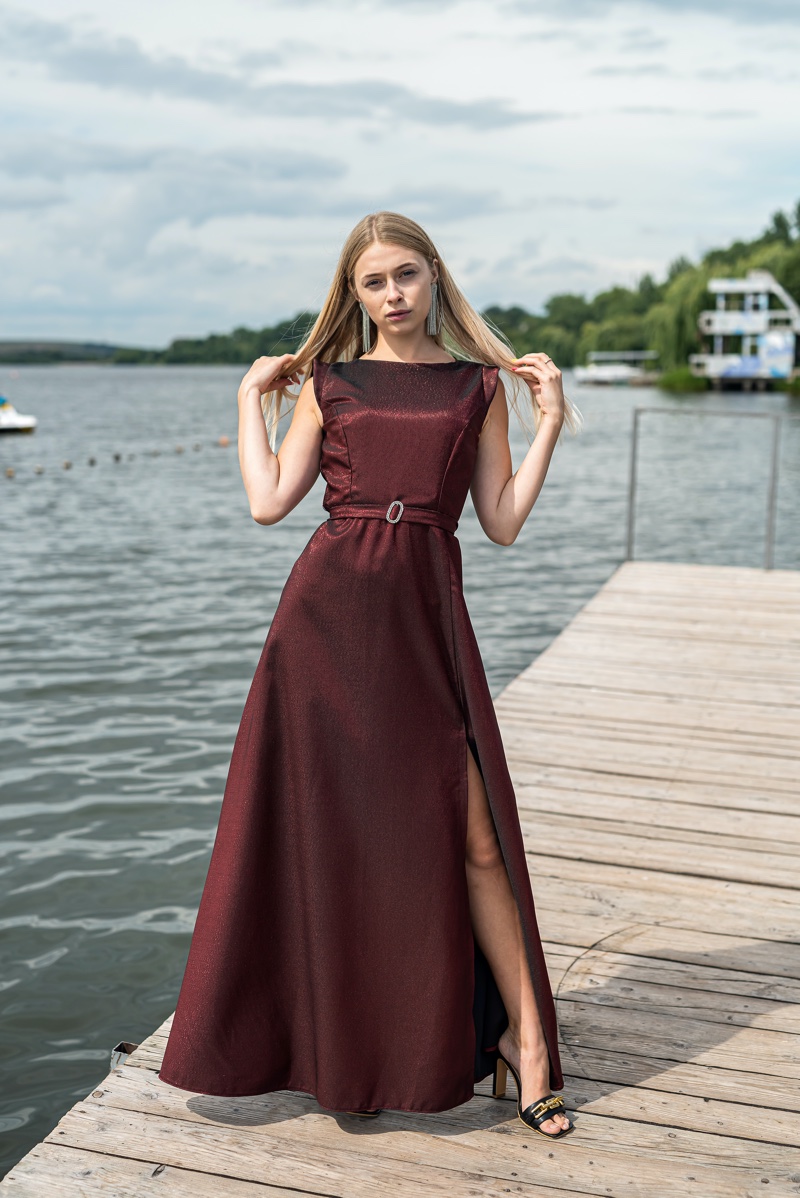 When selecting a dress or jumpsuit for a formal wedding, it's essential to consider the appropriate dress length. Floor-length gowns are always a safe bet for a formal evening wedding, as they exude elegance and glamour. 
For a daytime or semi-formal wedding, a dress that falls from knee-length to tea-length is suitable. Avoid dresses that are too short, as they may appear too casual for a formal event.
Choosing the Right Fabric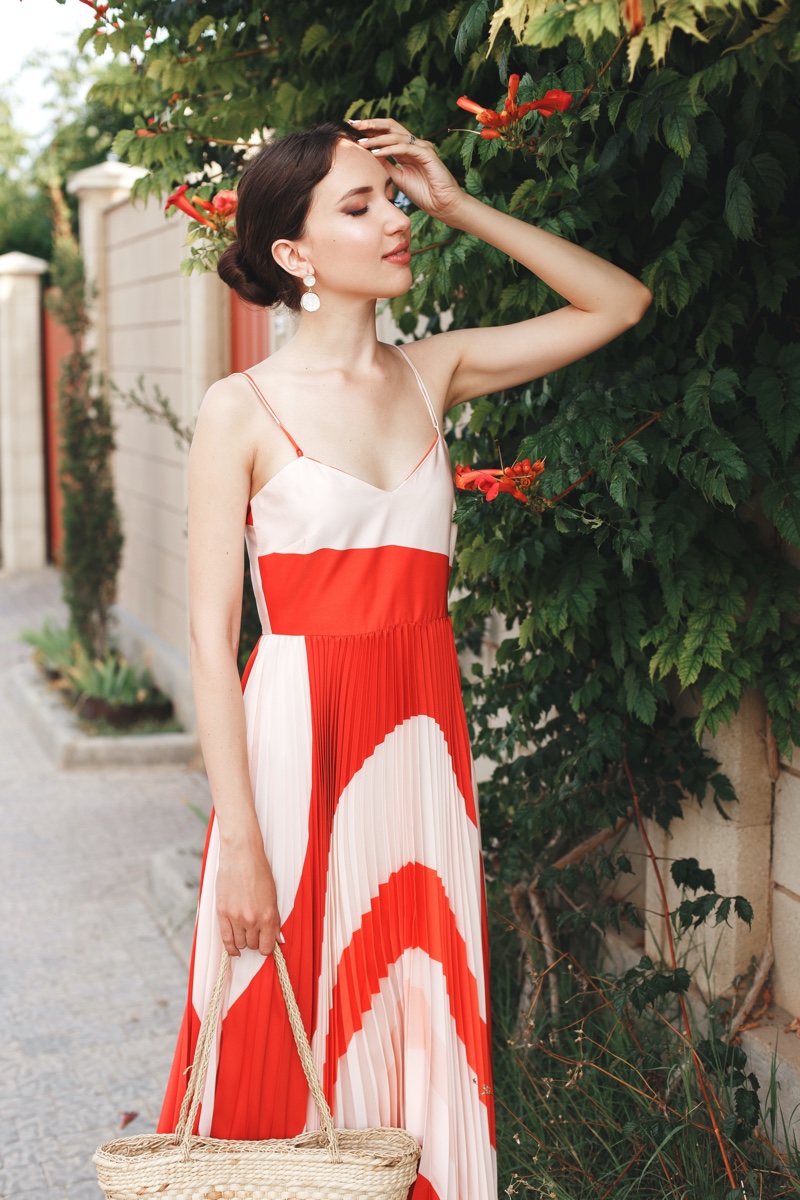 Fabric selection plays a crucial role in achieving the desired formal look. Opt for luxurious materials like satin, lace, silk, or chiffon, as they create an elevated and sophisticated appearance. 
These fabrics drape beautifully and add a touch of elegance to any outfit. Avoid casual fabrics such as cotton or linen, as they are better suited for more relaxed dress codes.
Complementing Your Look with Accessories
Accessories are the perfect way to add the finishing touches to your formal wedding outfit. From the sparkle of well-chosen jewelry and the chic charm of a stylish handbag to the subtle elegance of your shoes – each detail contributes to your overall dazzling presence.
Jewelry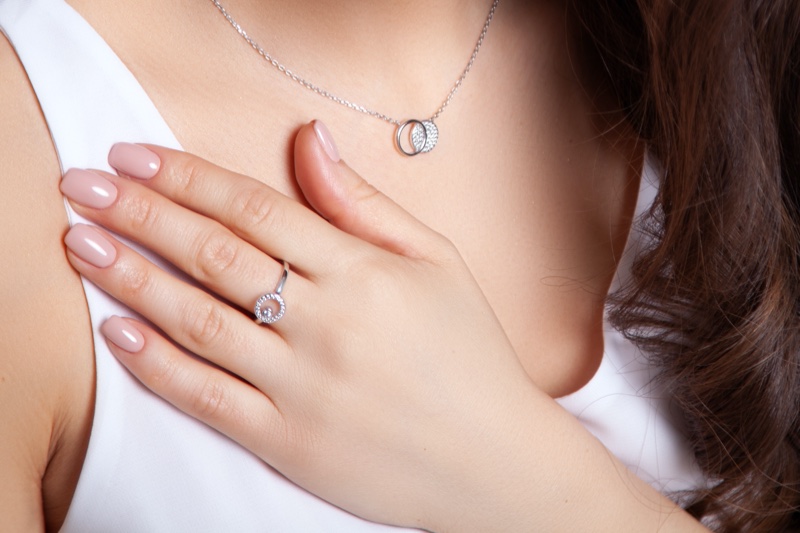 Jewelry holds the key to perfecting your formal look. Consider simple pieces like a delicate pendant or earrings for a refined touch. However, chunky bracelets or dramatic earrings could be your go-to if you want to make a statement. Whichever path you choose, make sure the jewelry harmonizes with your ensemble and doesn't overshadow your attire.
Handbags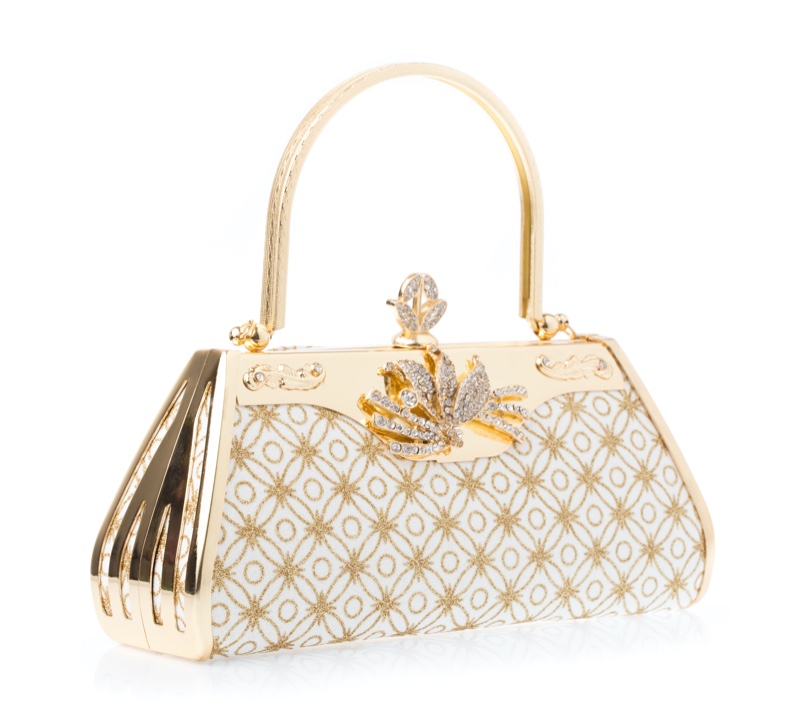 Don't underestimate the power of a great handbag. It's not just about utility but about upping your style game. A sophisticated clutch or petite purse can level up your look, be it in a matching shade or an exciting contrast. 
If your taste leans towards the embellished kind, a bag with sequins or metallic accents could be a dazzling addition. Just remember, it should be spacious enough for your essentials while oozing style.
Shoes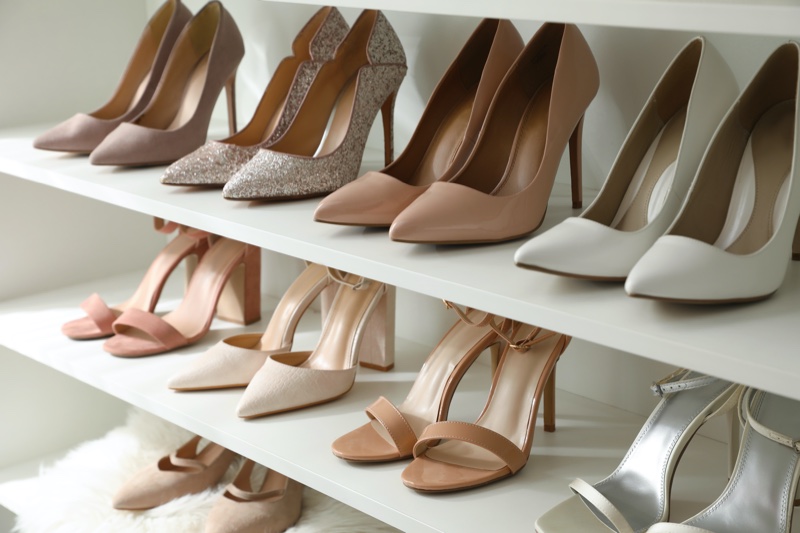 Choosing the right shoes is vital in rounding off your formal attire. Classic heels in understated tones offer elegance, while a daring pop of color can make a fun style statement. 
Whether you prefer the sleek appeal of stilettos, the cute charm of kitten heels, or the grounded elegance of dressy flats, comfort and style should go hand in hand. The ultimate goal is to ensure that your shoes echo the style and length of your outfit, bringing the whole look together seamlessly. 
Deciphering Formal Wedding Attire for Men
Men also have a variety of options when it comes to formal wedding outfits. Whether you choose a traditional tuxedo or a stylish suit, the key is to create a polished and sophisticated look.
Embracing Classic Tuxedos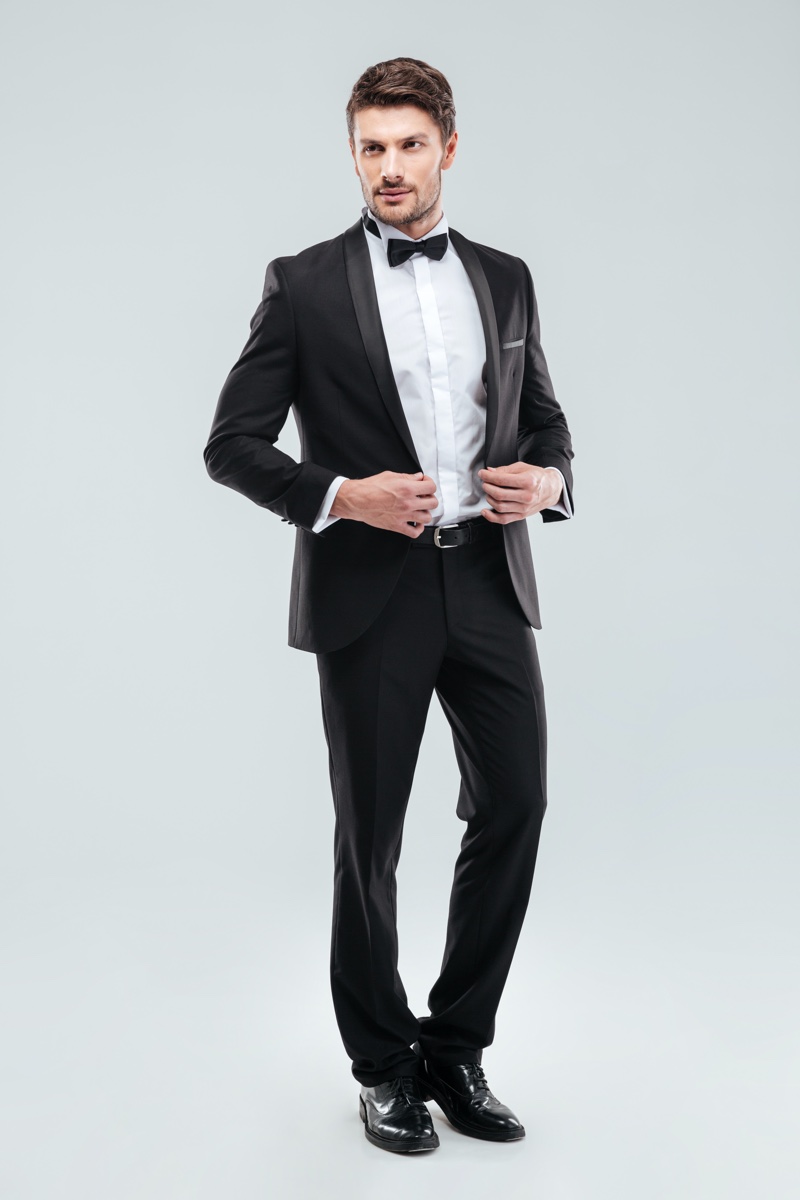 A classic tuxedo is the epitome of formal wedding fashion for men. It exudes timeless elegance and is perfect for a formal evening wedding. 
Opt for a black or navy tuxedo with a satin lapel for a refined and sophisticated look. Pair it with a crisp white shirt, a bow tie, and patent leather shoes to complete the ensemble.
Choosing Stylish Suits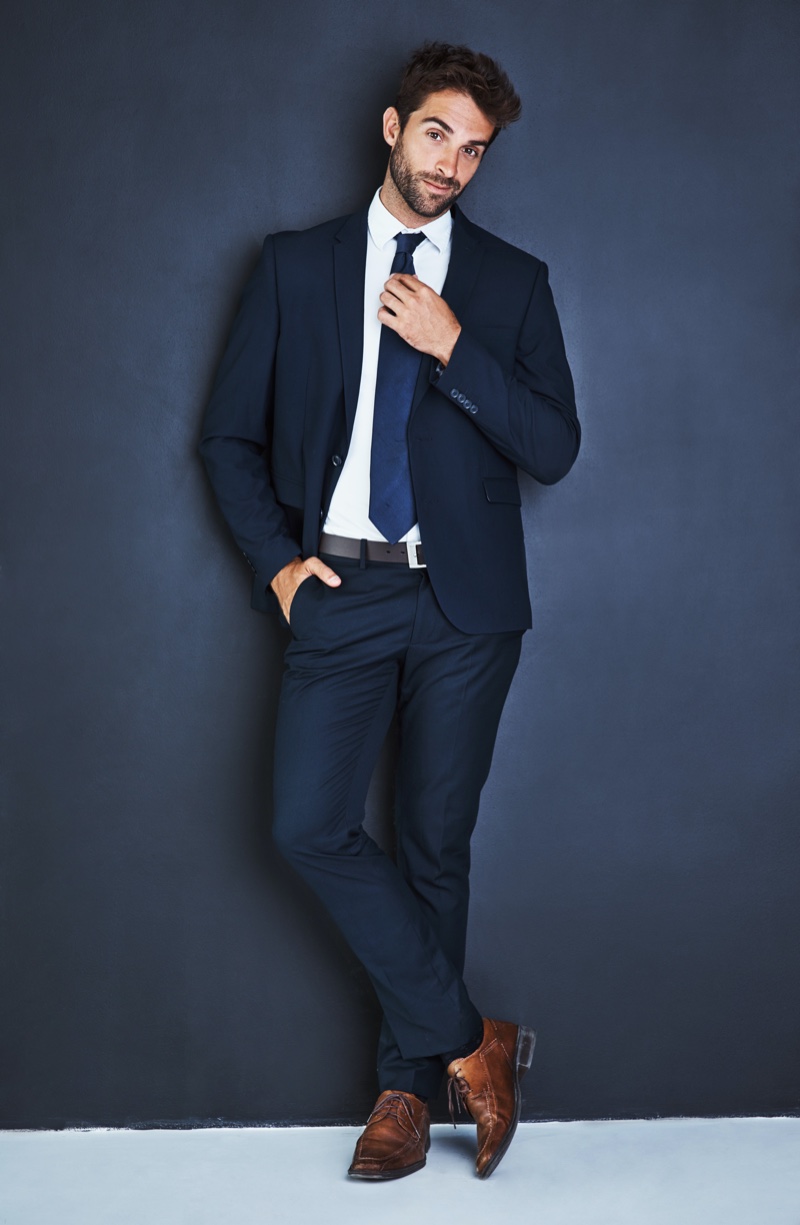 A well-tailored suit is an excellent alternative if a tuxedo feels too formal or the dress code allows for more flexibility. Opt for a dark-colored suit for a formal wedding, such as black, navy, or charcoal gray. Pair it with a well-fitted dress shirt, a dark-colored tie, and polished dress shoes for a sophisticated and polished look.
Completing the Look with Accessories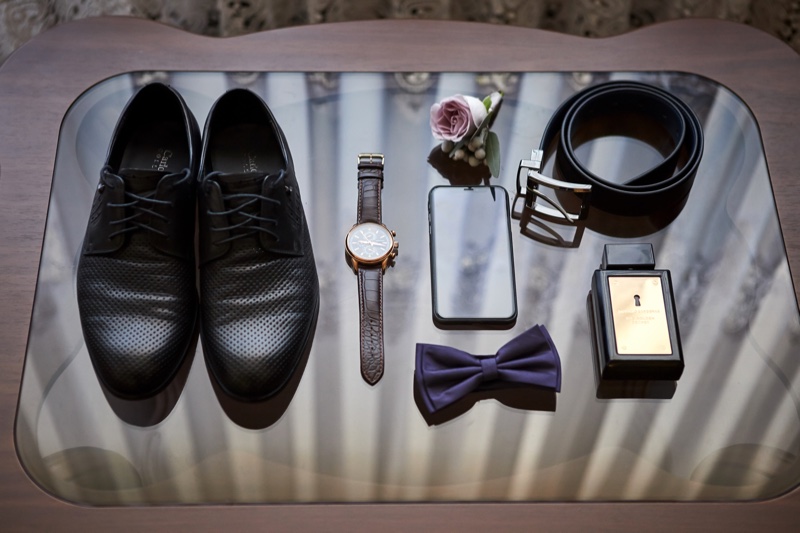 Accessories are essential for completing a formal aesthetic for men. Consider adding a pocket square, cufflinks, and a stylish watch to add a touch of sophistication to your look. 
Opt for a matching belt and shoes to create a cohesive and put-together appearance. Remember, the devil is in the details, and the right accessories can elevate your formal wedding looks to the next level.
Attire by Time of Day & Season
The time of day plays a crucial role in determining the appropriate formal wedding attire. The level of formality can vary depending on whether the wedding is held during the daytime or evening.
Let's explore the recommended attire for each time of day. Consider the season and opt for fabrics that are suitable for the weather. Lighter fabrics like linen or lightweight wool are great for summer weddings, while heavier fabrics like wool or velvet are more appropriate for winter weddings.
Daytime Weddings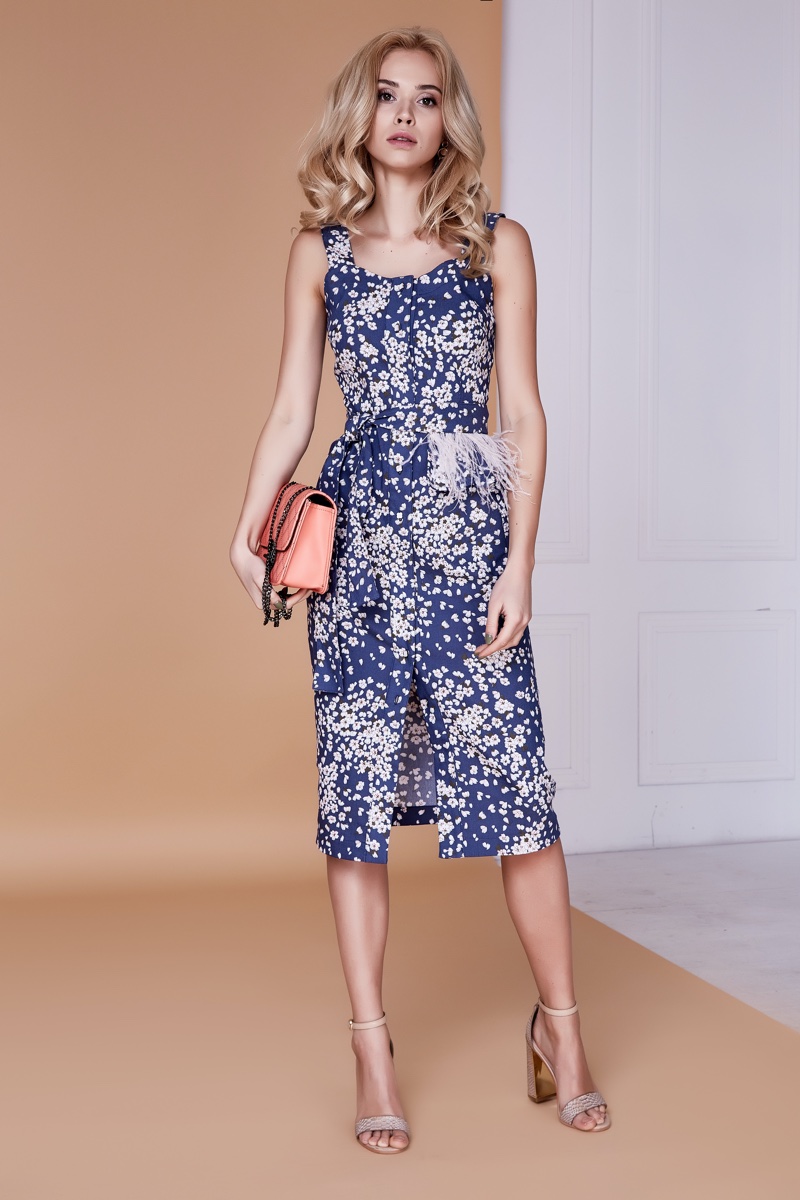 The beauty of daytime weddings lies in their casual charm, and women's attire should reflect this. You could opt for a dress in pastel hues, floral prints, or breezy fabrics to exude a light, effortless elegance. 
Sleeveless designs, cap sleeves, or dresses with unique necklines, such as a boat or V-neck, can add an element of interest. Consider elegant heels, perhaps in a nude or metallic hue, and minimalist accessories to tie your look together. 
A delicate pendant or simple stud earrings can add just the right touch of sparkle.
Evening Weddings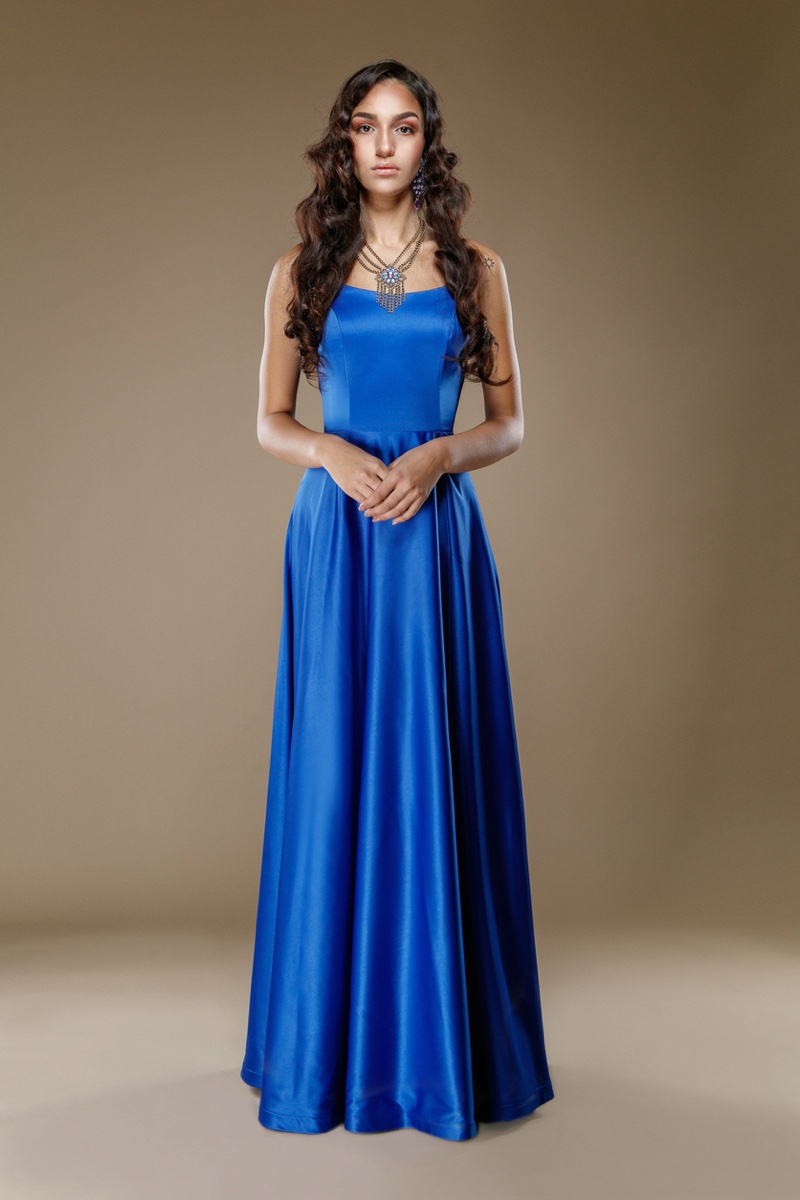 As the sun sets, the mood for evening weddings shifts towards a greater level of formality. Here, women can explore the realm of floor-length gowns that bring drama and sophistication. Materials like satin, silk, or chiffon can lend an air of timeless elegance. 
If you prefer something shorter, chic cocktail dresses are a fantastic choice. Look for dresses in deep colors such as emerald, ruby, sapphire, or a reliable classic navy. These rich jewel tones often complement the more formal evening setting. 
To enhance your look, consider statement accessories—think bold earrings or an eye-catching necklace. Elegant heels, potentially adorned with gems or in a sleek patent finish, will perfect your evening wedding attire.
Attire by Venue
The venue of the wedding can significantly influence the choice of formal attire. Whether it's a beachside celebration or an elegant ballroom affair, the venue sets the tone for the event. Here's a breakdown of formal wedding styles based on different venues.
Beach Weddings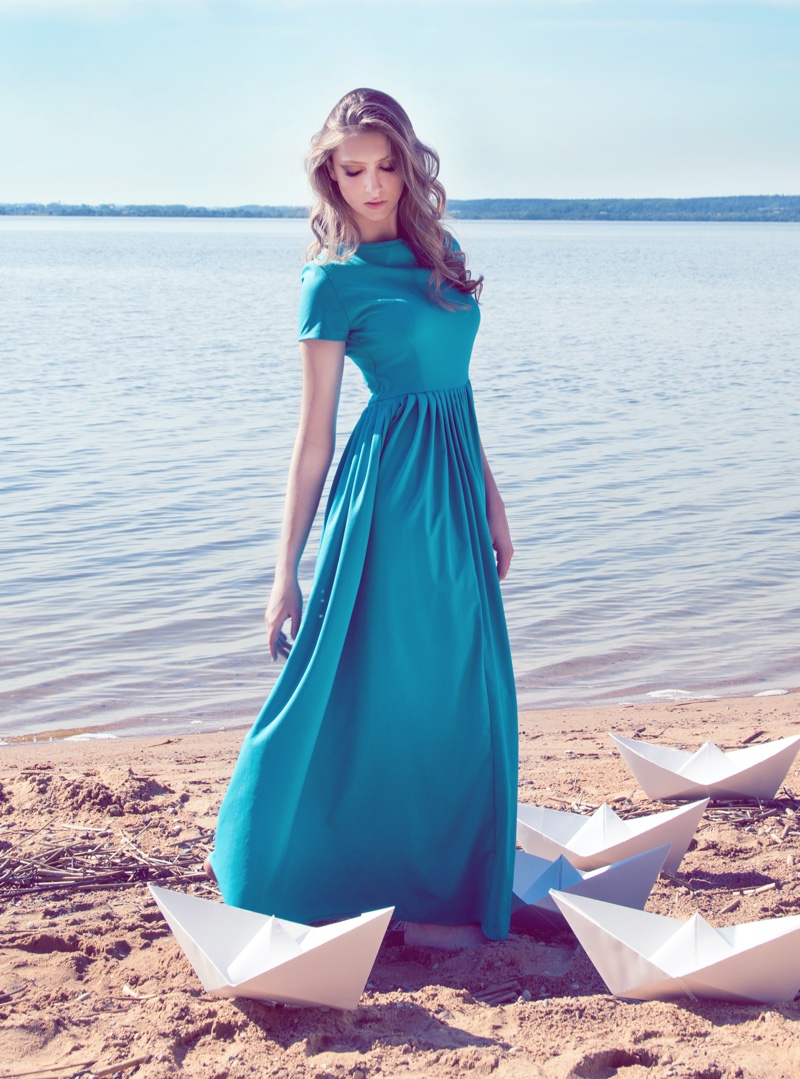 Beach weddings exude a distinct, relaxed vibe. Women can embrace this casual charm with a flowy maxi dress, preferably in soft pastel shades or a gentle floral print. Flat sandals or wedges make perfect footwear for the sandy setting. 
Accessorize your outfit with delicate jewelry pieces, perhaps with sea-inspired motifs, to add a touch of elegance while keeping in sync with the beach ambiance.
Ballroom Weddings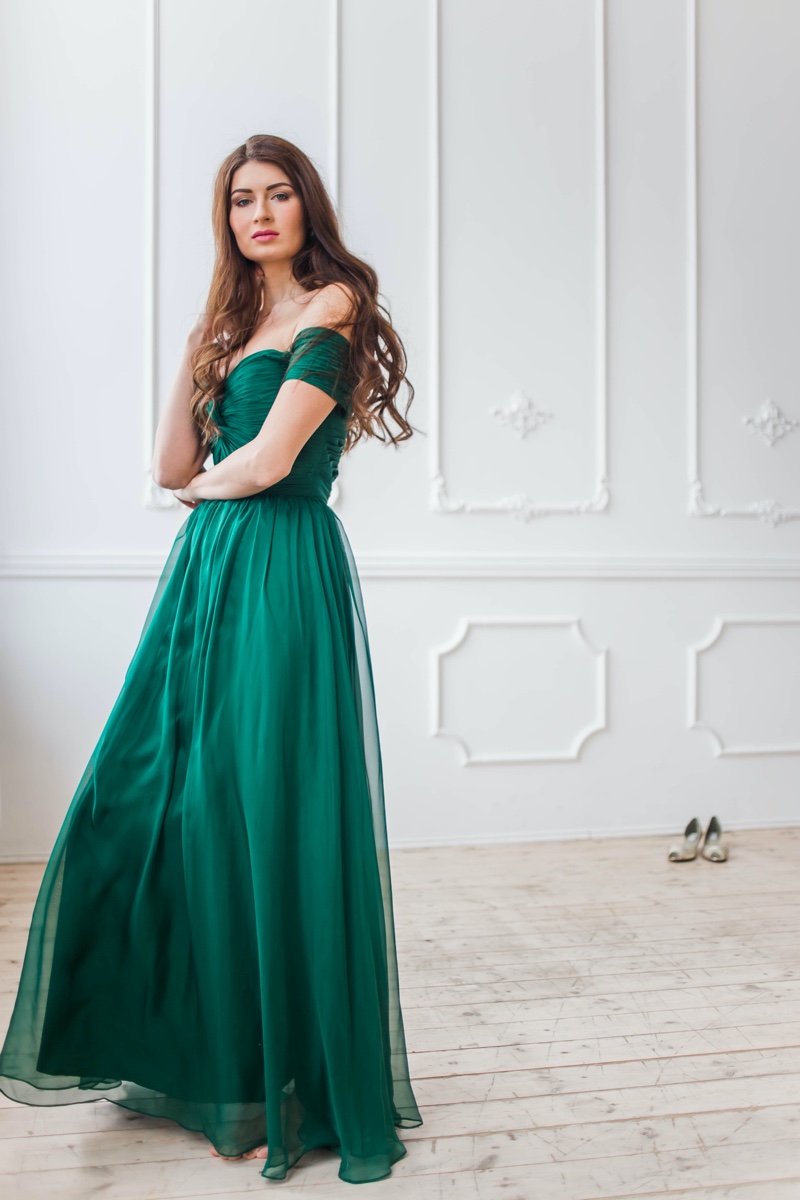 Ballroom weddings stand as a symbol of classic grandeur and elegance. Women attending such an event can delve into the world of floor-length gowns, choosing from rich, regal colors like burgundy or emerald green. 
The grandness of the ballroom calls for statement jewelry pieces—a sparkling necklace or dazzling earrings can add a sophisticated touch to your outfit. 
Elegant heels, preferably in a neutral or metallic shade, would lend an air of glamour, rounding off a polished and captivating look.
Garden Weddings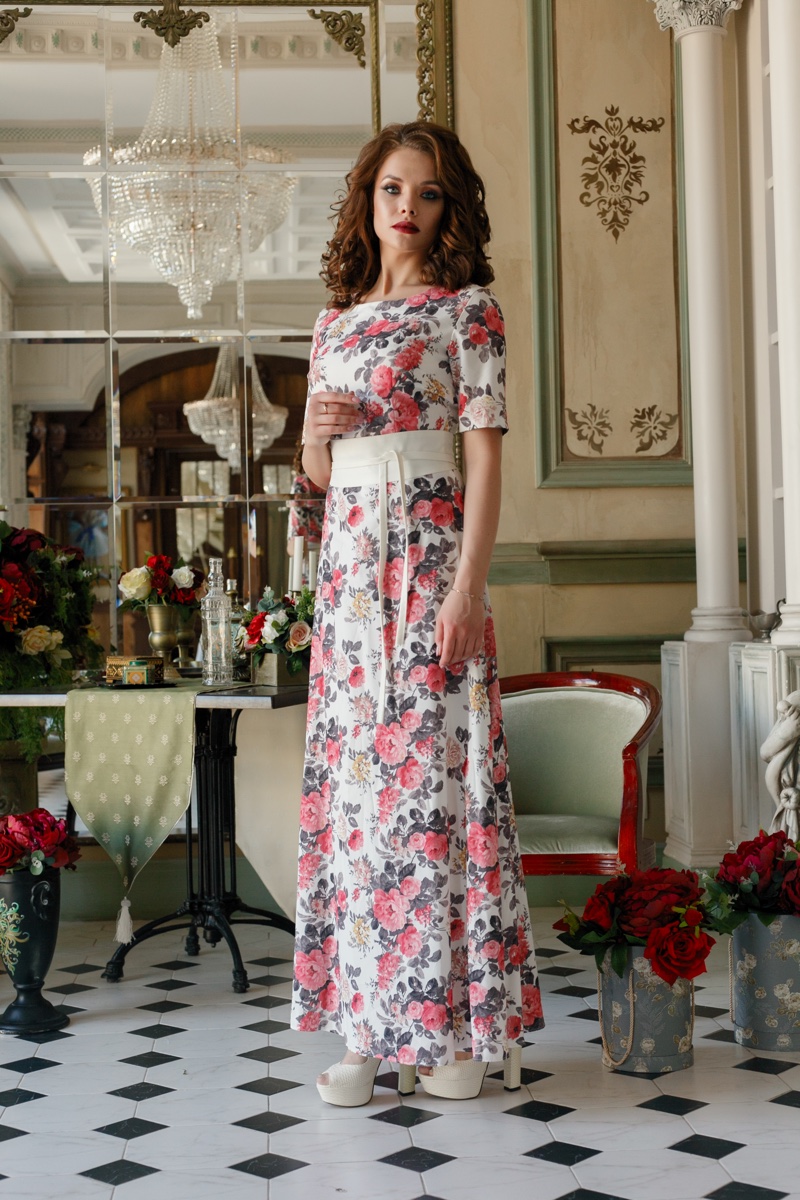 The romantic, whimsical setting of a garden wedding lends itself to a more lighthearted, charming dress code. Women might consider knee-length or tea-length dresses in a pastel color palette or adorned with floral prints, which echo the garden's natural beauty. 
The dress could be accessorized with feminine details like a delicate necklace or soft pearl earrings. To complete the enchanting look in the garden setting, wear elegant heels that match the dress color and carry a chic clutch to hold your essentials. 
The Dos & Don'ts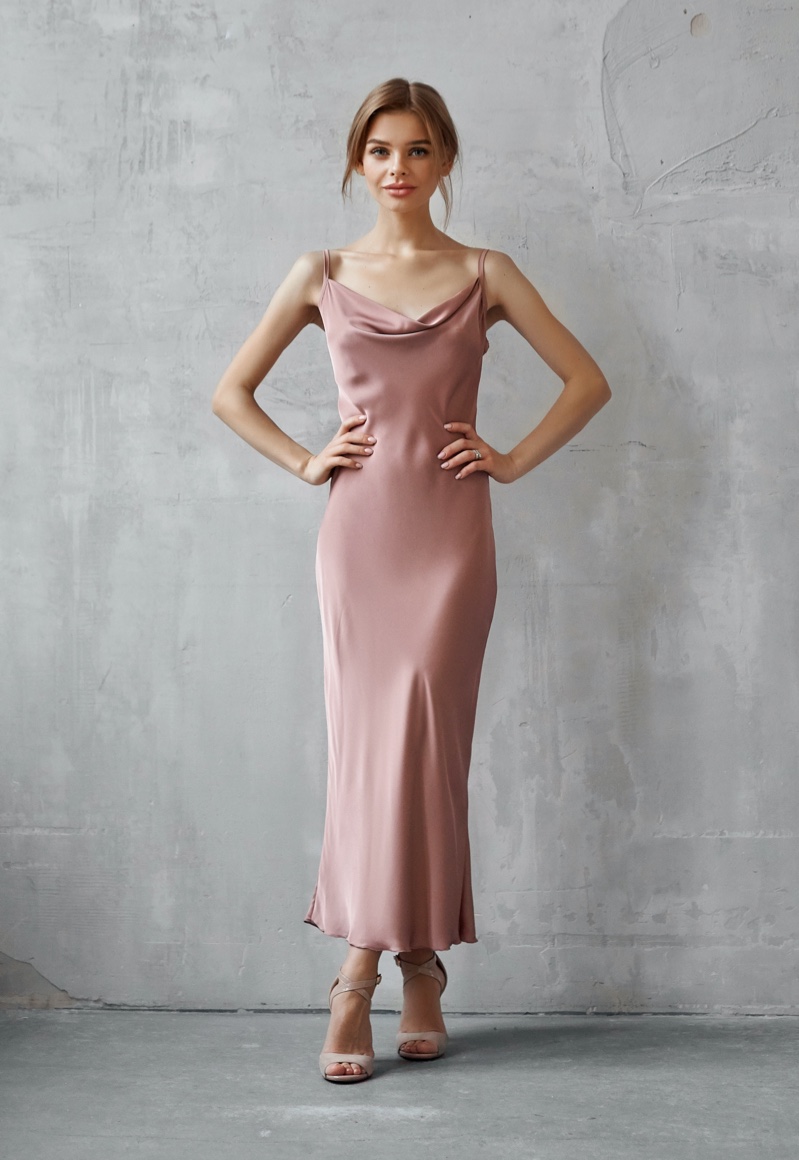 When it comes to formal wedding attire, there are a few dos and don'ts to keep in mind to ensure you look your best and adhere to the dress code.
Dos:
Do follow the dress code specified on the wedding invitation. If it states "formal attire," make sure to dress accordingly.
Do choose a formal outfit that suits your personal style and makes you feel confident.
Do consider the time of day and season when selecting your formal wedding fashion.
Do pay attention to the fit and tailoring of your outfit to create a polished and sophisticated look.
Do accessorize appropriately with statement jewelry, elegant shoes, and a stylish clutch to complete your formal ensemble.
Don'ts:
Don't wear casual attire such as jeans, t-shirts, or sneakers to a formal wedding.
Don't wear white or ivory, as these colors are typically reserved for the bride.
Don't wear anything too revealing or provocative, depending on the crowd.
Don't be afraid to ask for clarification if you are unsure about the dress code or appropriate attire.
Remember, the goal of formal wedding fashion is to create a stylish and sophisticated look that complements the overall ambiance of the wedding. Following these dos and don'ts will ensure that you are dressed appropriately and elegantly for the occasion.
Final Words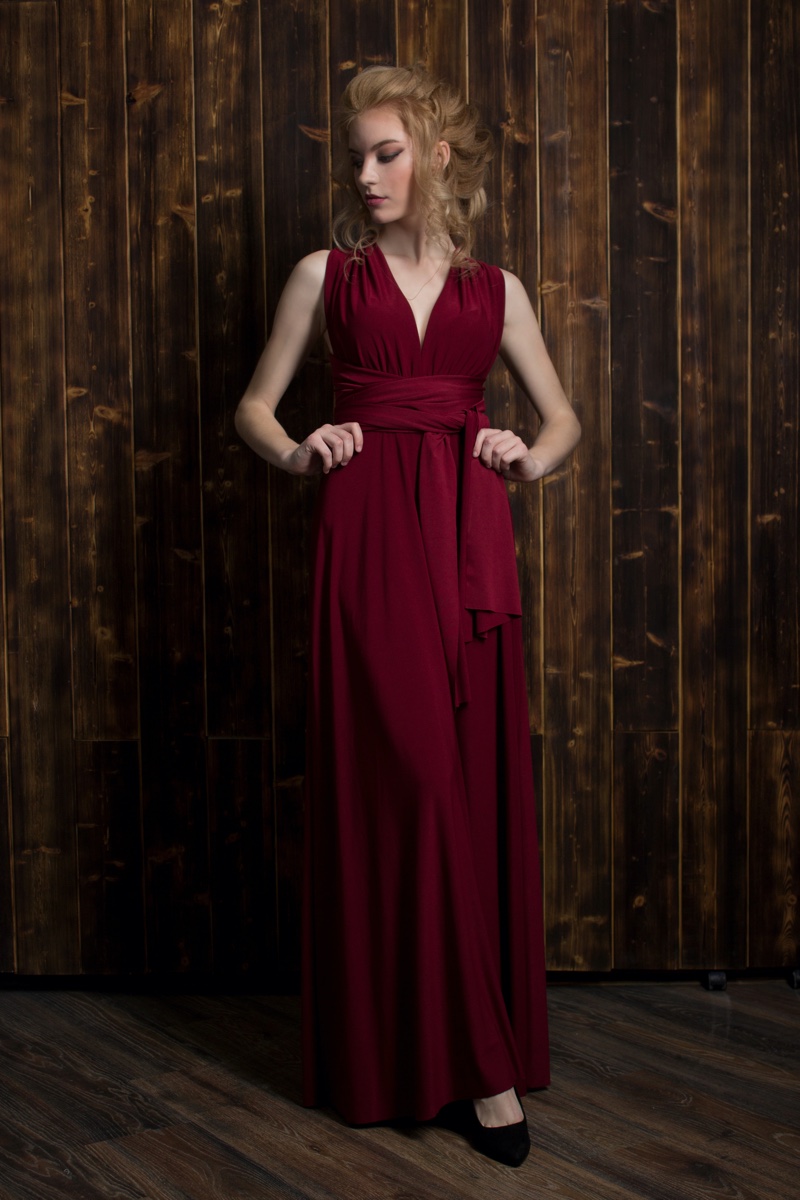 Formal wedding attire allows you to showcase your individual style while adhering to a certain level of elegance and sophistication. Whether you opt for a floor-length gown, a chic cocktail dress, a stylish jumpsuit, or a classic suit, the key is to dress your best and create a polished and memorable look. 
By considering the time of day, the season, and the wedding venue, you can select the perfect formal wedding looks that are both appropriate and stylish. So, embrace the opportunity to dress up and enjoy every moment of the special day while looking your absolute best.
Frequently Asked Questions
What are the essential components of formal wedding attire for women?
Women's formal wedding attire options encompass a range of elegant choices, including:
– Floor-length evening gowns in rich fabrics like silk, satin, or chiffon.
– Fancy cocktail dresses with sophisticated detailing.
– Dressy pantsuits in luxurious materials and stylish cuts.
– Dress shoes with moderate heels, like pumps or strappy sandals.
– Statement jewelry and a chic clutch to complete the look.
What's the difference between formal wedding attire and black-tie attire?
Formal wedding and black-tie attire share similarities in their elevated formality, but subtle differences exist between the two dress codes. Formal wedding attire allows for more flexibility in attire options, whereas black-tie attire follows a more specific set of rules. 
Black-tie often requires a tuxedo for men and a floor-length gown for women, while formal attire allows for a broader range of dressy outfit choices, including dressy separates and shorter dresses.
Can women wear a pantsuit to a formal wedding?
Absolutely! Dressy pantsuits have become a popular and chic option for women attending formal weddings. Opt for a pantsuit in luxurious fabric and a flattering cut that exudes elegance. Pair it with sophisticated heels or flats, and statement accessories to create a stylish and refined ensemble.
What type of fabric should women consider for formal weddings?
For women's formal weddings, luxurious and flowy fabrics are ideal. Silk, satin, chiffon, and velvet are excellent choices that exude elegance and create a graceful silhouette. These fabrics drape beautifully and add a sense of refinement to the overall look.
Source link