Hailey Bieber has taken the fashion and beauty world by storm once again, this time with Rhode's new Strawberry Glaze lip treatment. Drawing inspiration from the delicious Krispy Kreme strawberry glazed donut, this limited edition product is set to make a splash in the market.
Hailey Bieber for Rhode Strawberry Glaze Lip Treatment Campaign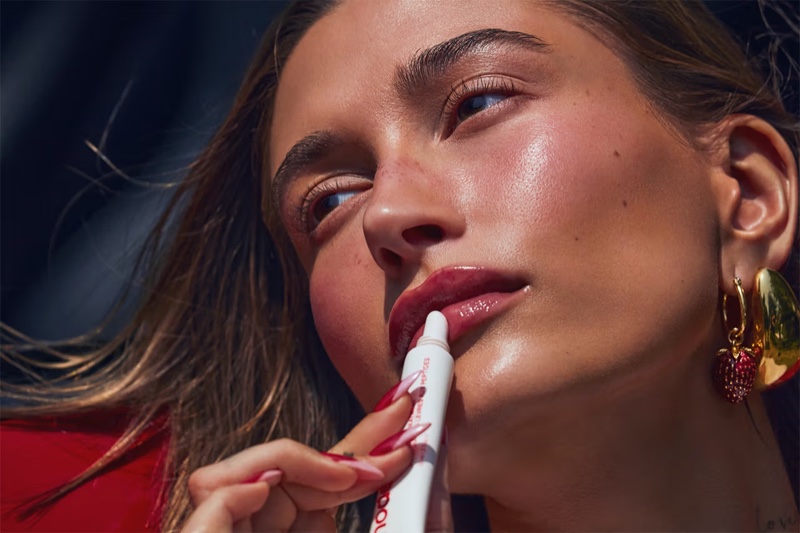 In the Rhode Strawberry Glaze campaign images, the model has managed to channel retro summer vibes. She's captured wearing a red leather jacket paired with denim shorts, all the while flaunting a strawberry earring and 80s-inspired shades. Complementing her look is a vibrant pink and red manicure and, of course, a glossy pout adorned with the Strawberry Glaze lip treatment itself.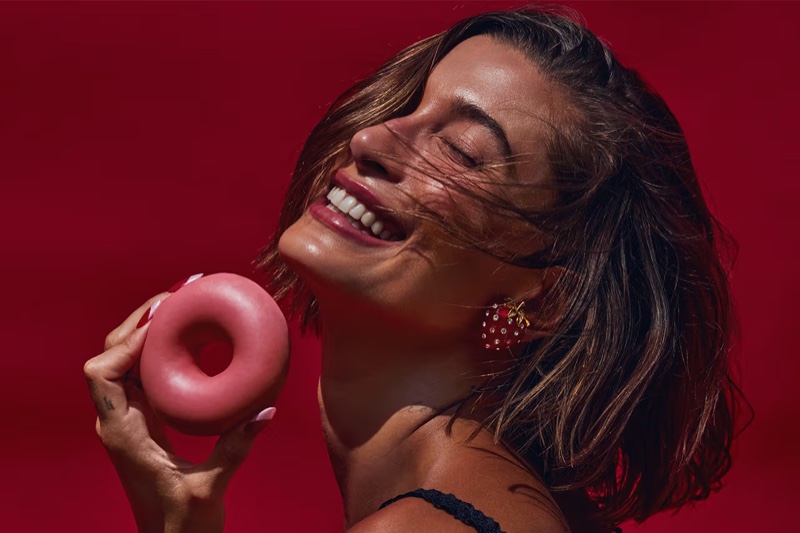 This lip treatment will be launched on August 28th, promptly at 9 AM PST, with an attractive price tag of $16. It follows Rhode's previous sensation, the Glazing Milk, and forms part of Hailey's expanding influence in the beauty industry. She's not only the face of this exciting product but has also recently joined forces with former VS Angels in The Icon by Victoria's Secret collection campaign.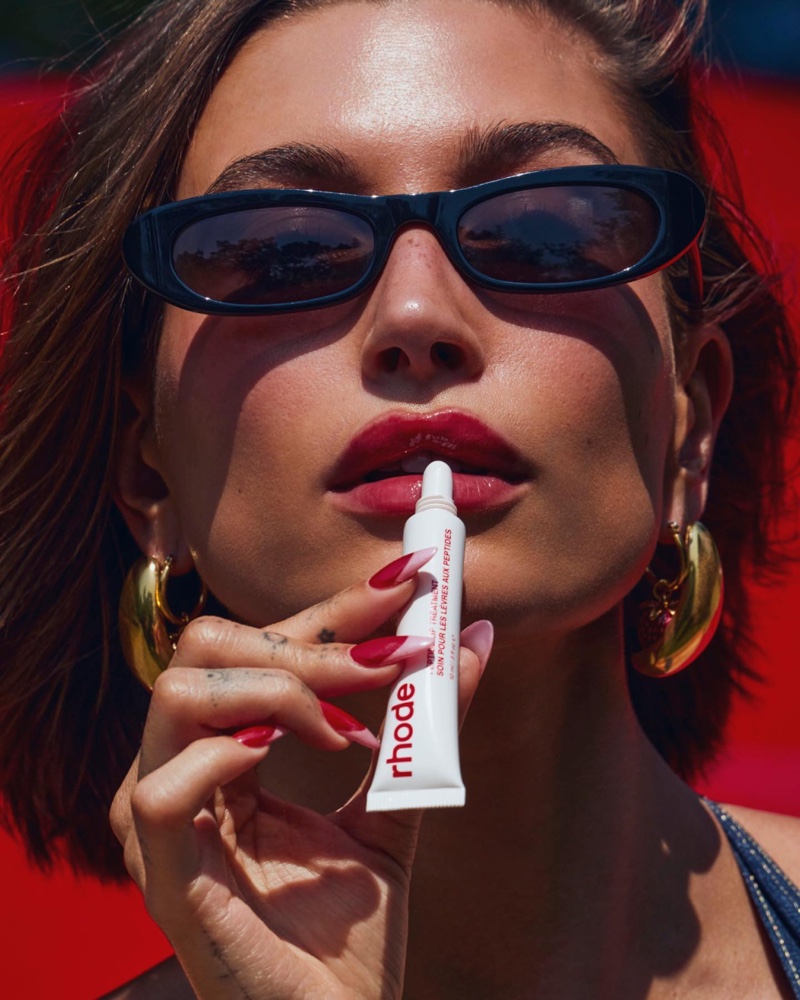 Customers eagerly waiting to try the Strawberry Glaze peptide lip treatment can mark their calendars and prepare to immerse themselves in a summer-themed beauty experience before fall arrives.
Source link