Gigi Hadid, a name synonymous with high fashion and trendsetting, once again captivates the fashion world as the face of Self-Portrait's resort 2024 campaign. Her latest collaboration with the brand is a dazzling display of holiday party-ready looks captured with the romantic backdrop of Paris.
The collection, skillfully shot by Tyrone Lebon, showcases Gigi in a series of outfits perfect for the festive season. A standout piece is a white mini dress adorned with side cutouts, exemplifying a blend of modern elegance and bold design.
Gigi Hadid – Self-Portrait – Resort 2024 Campaign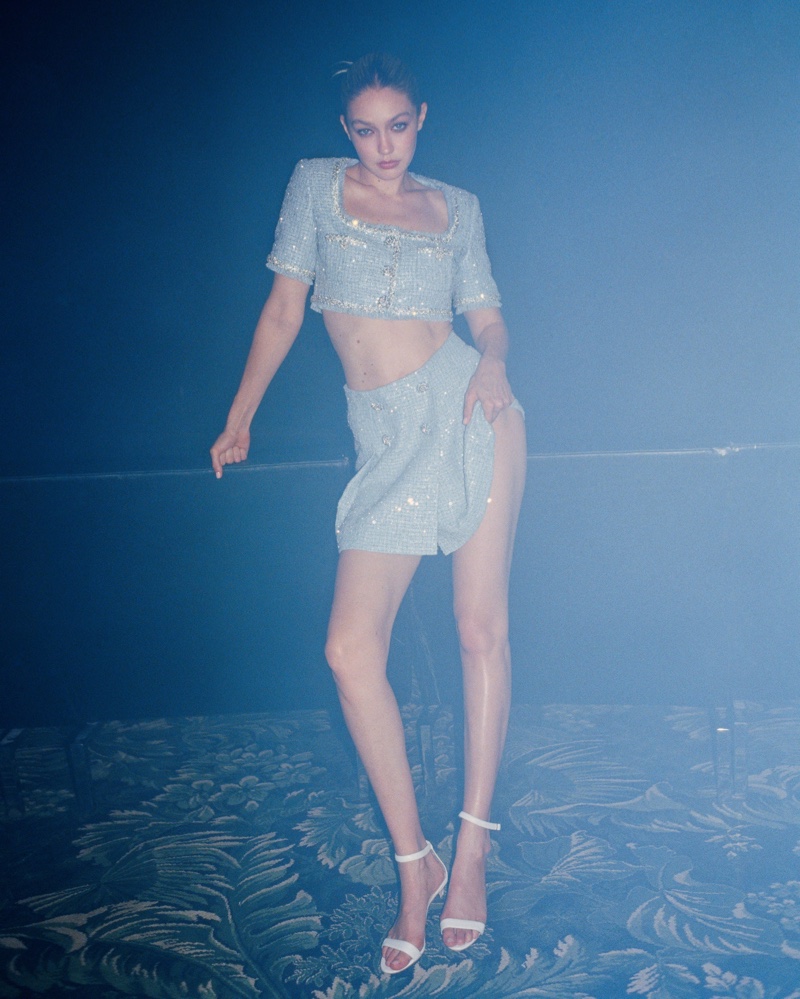 Adding to this are the captivating blue boucle sets, featuring a glittering cropped top and skirt, embodying both luxury and the festive spirit. Previously, the blonde posed for Jacquemus fall ads, wearing daring looks.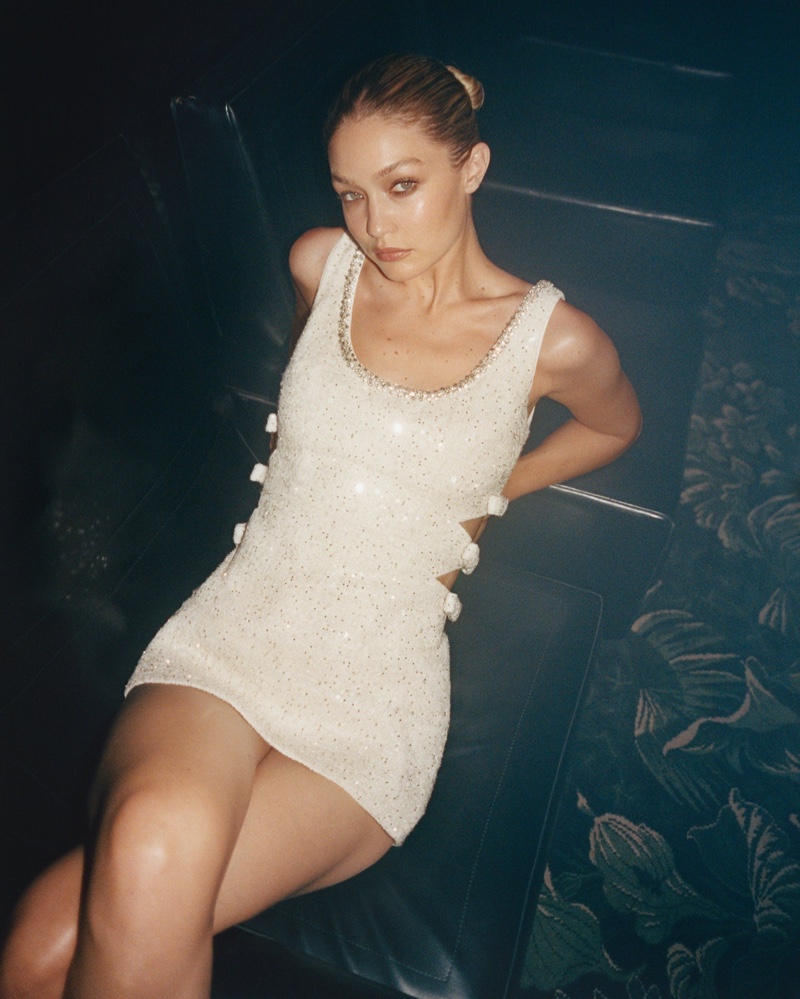 The Self-Portrait campaign continues to enchant with its versatile range, highlighting Gigi in various styles, from rhinestone denim jeans to a brown glittering strapless bodysuit. Apart from their obvious visual appeal, these pieces represent a fusion of casual chic and evening glamour styled by Marie Chaix.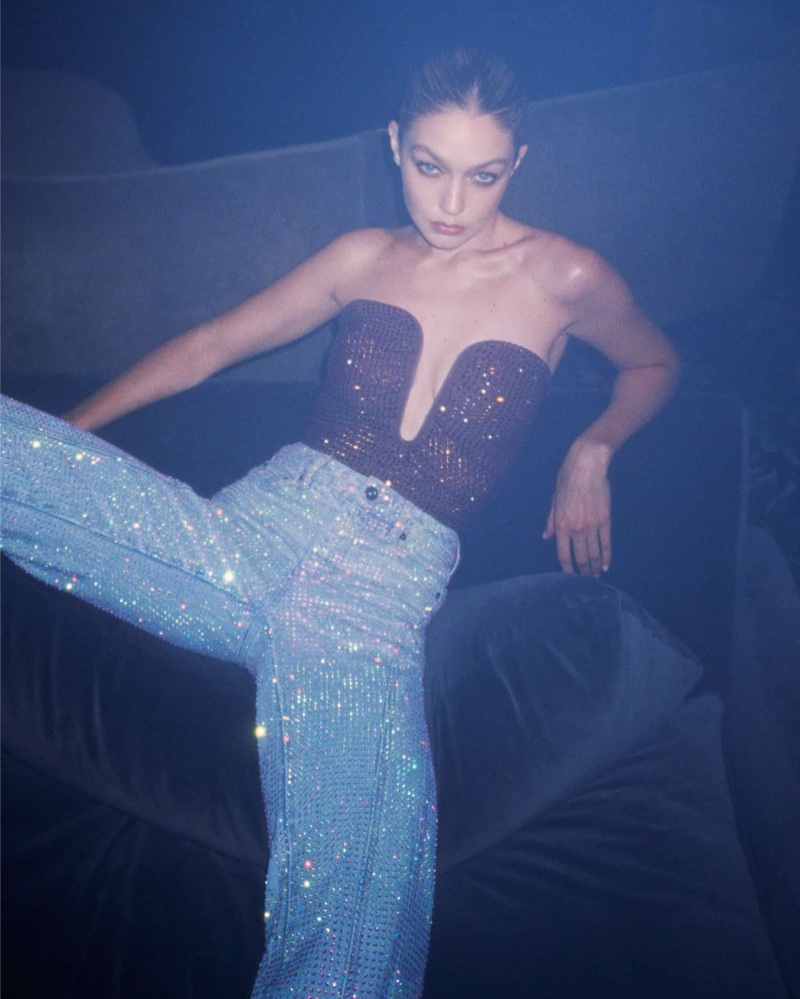 Self-Portrait's knack for blending everyday wear with festive elements is evident in these creations, making them both practical and stunning. The campaign also revisits some of the brand's iconic elements, like strappy bralette tops, offering a nod to Gigi's previous work with them for the fall 2023 campaign.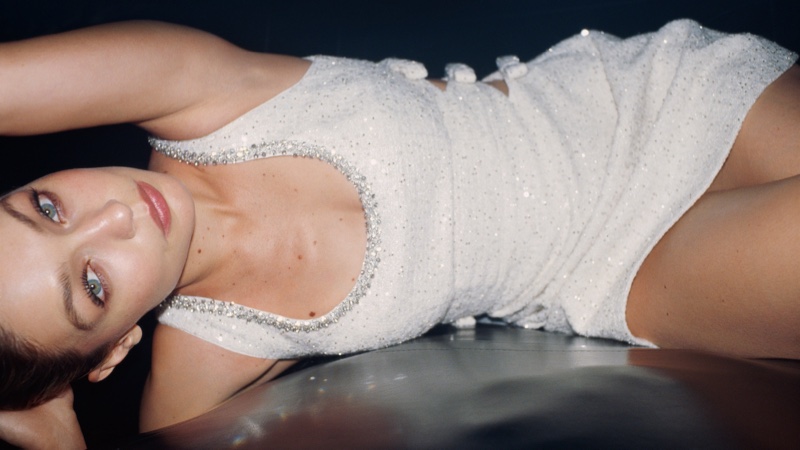 Han Chong, the founder and creative director of Self-Portrait, remarks on the joy and excitement of working with Gigi Hadid. His statement reflects the mutual admiration and synergy between the model and the brand, a collaboration that has spanned multiple seasons.
Source link