PUMA has yet again raised the bar in the world of fashion and sport, reinvigorating the iconic Palermo sneaker with a fresh and vibrant twist. Dua Lipa fronts the advertising campaign, set against the stunning backdrop of a historic Italian villa.
The Houdini singer channels blokecore, posing in oversized jerseys paired with jeans. It's a celebration of this timeless classic, intertwining the elegance of Italian heritage with contemporary style. Photographer Francesco Nazardo's striking images capture the essence of the campaign: playful, candid, and brimming with life.
Dua Lipa for PUMA Palermo 2023 Campaign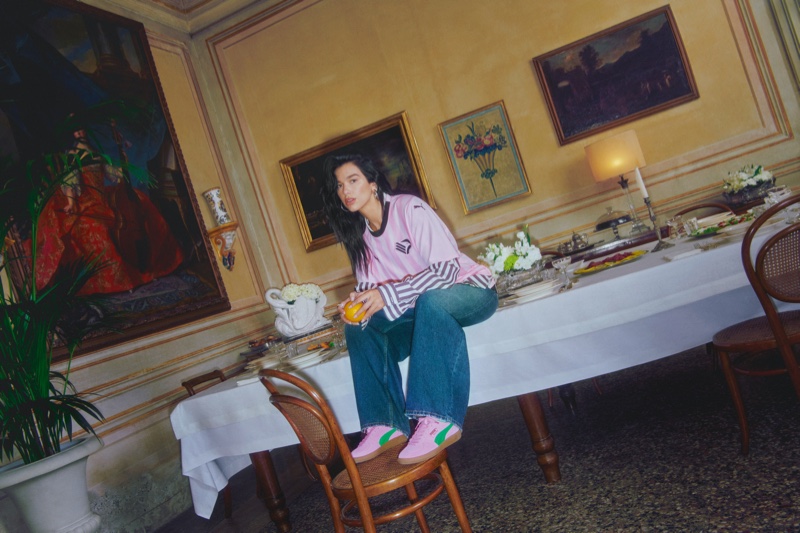 Previously, Dua Lipa showcased the PUMA Thrifted pack, and she also embraced high fashion with the Versace La Vacanza campaign. The PUMA Palermo sneaker, revered as a guest of honor, is showcased amid frescoes and fresh produce, embodying a unique blend of classic and modern aesthetics.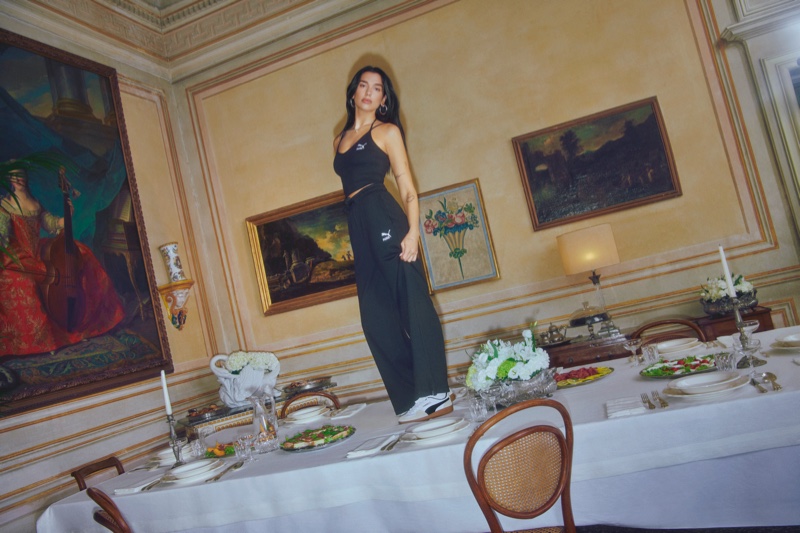 Its latest iteration is a homage to its rich history, originally a favorite in 1980s football stadiums. Its design, featuring a T-toe construction and the classic gum outsole, remains true to its roots. However, the introduction of vibrant new colorways injects a contemporary flair into this storied silhouette.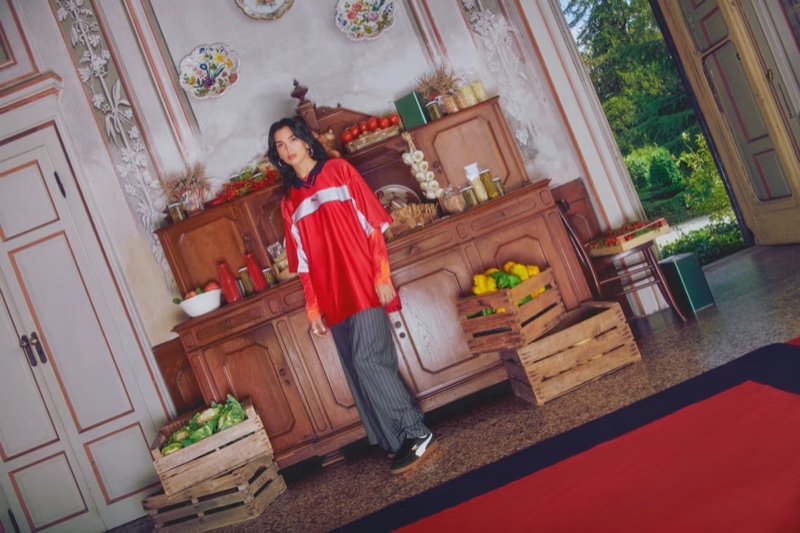 Dua Lipa, donning the timeless low-top, pairs it with oversized sportswear, jeans, and team-colored tricots, encapsulating a modern terrace aesthetic that resonates with today's fashion-forward crowd.
Dua Lipa's involvement brings a dynamic energy to the campaign. Her enthusiasm for Palermo's new colorways and their versatility in styling reflects the sneaker's ability to transcend trends. "Shooting in an incredible Italian villa was the ideal backdrop for a campaign celebrating a timeless classic like the Palermo," Lipa comments.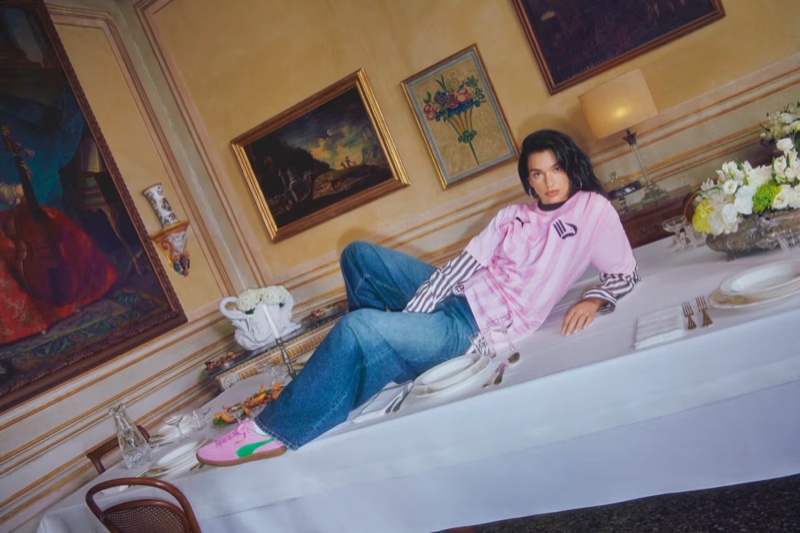 The PUMA Palermo, in its exciting new colorways, is now available for sneaker enthusiasts and fashion connoisseurs alike. Available on PUMA.com, flagship stores, and select retailers, this launch is just the beginning of what promises to be an exciting journey into 2024 and beyond.