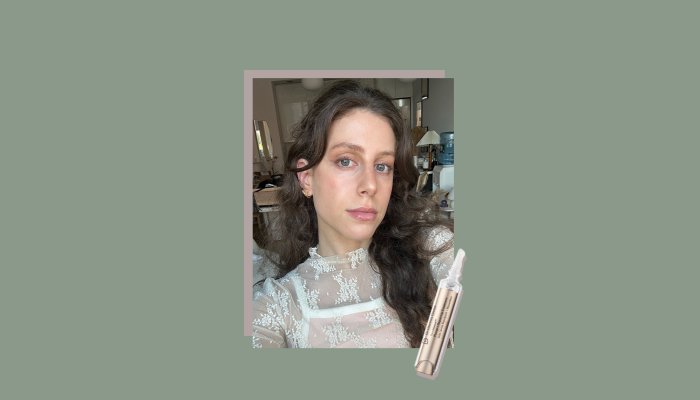 As you can see from my before-and-after photo above, the DermInfusions treatment works pretty immediately. I've tried a few topical lip fillers, and I have yet to find one that works this quickly. In about three minutes, my lips became instantly fuller and more vibrant in hue. No additional lip color in the "after" photo, I swear!
I also don't have any lip filler; I'm not against it (and I'd be lying if I said I hadn't thought about it), but I'm sort of a wimp when it comes to needles. The fact that this "lip filler alternative" provides similarly enhanced results is perfect for someone like me. And if you do already have filler, Gross notes DermInfusions can prolong the life of the in-office treatment, resulting in less frequent touch-ups. 
Not to mention, I can totally see a difference in the health of my lips for the long haul. I typically struggle with chapped lips no matter the weather, but after using the DermInfusions treatment for about a month, I've noticed way less flakes and cracks. 
My lips also naturally look plumper and juicier before I slather on the treatment. I suspect that's because the formula nourishes the lips with skin-loving peptides and humectants as opposed to simply zapping them with spicy essential oils—and aptly hydrated lips appear way more pillowy and plump.
Source link