Bags are more than just functional accessories; they have become a form of self-expression and fashion statement. All types of bags, from crossbody bags to clutches, have a wide array of styles available to suit every occasion and personal style. 
Types of Bags
Our comprehensive guide will explore the different types of bags, their features, and their functions. Whether you're a fashion lover or simply looking for the perfect bag to suit your needs, we will provide you with all the information you need to know.
Backpack: Practicality Meets Style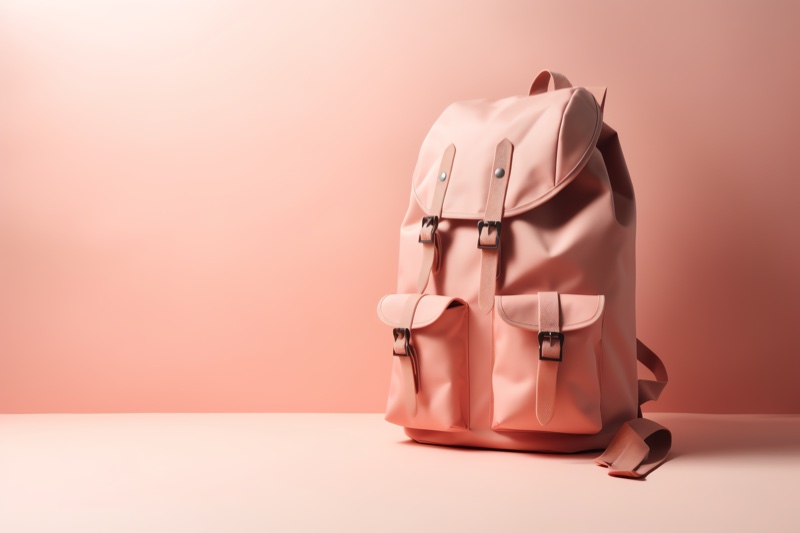 A backpack is a bag that comes with twin straps and is easy to sling over the shoulders, providing a well-balanced weight distribution on the back. Its practical design makes it suitable for both adventurous hikers and busy city commuters. 
While traditionally, it is worn on both shoulders; some fashion-savvy individuals may prefer to sling it over just one. It is accessible and convenient, and its style merges seamlessly with function. 
The backpack features multiple compartments that encourage organization and come in various materials and designs ranging from luxury leather to recycled plastic, catering to diverse personal styles. It is a perfect blend of convenience and fashion.
Baguette Bag: Luxury Defined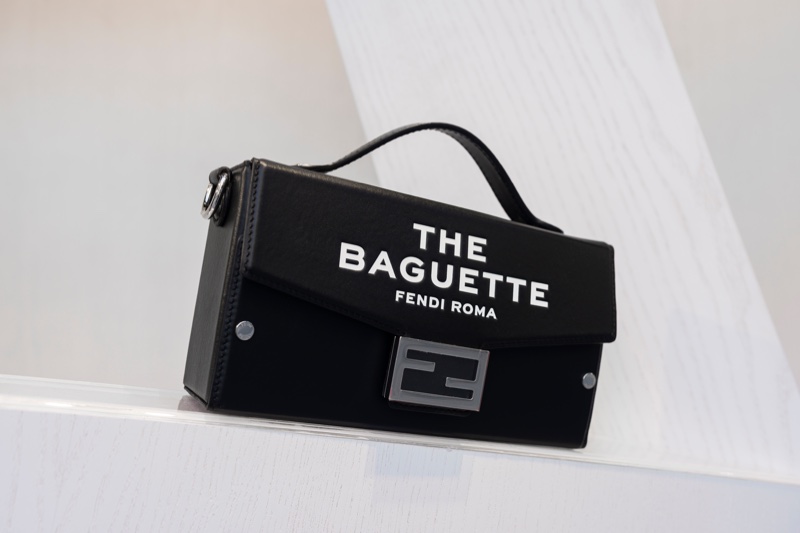 The baguette bag is a luxurious accessory that takes inspiration from the late '90s fashion trends and was popularized by the Italian brand Fendi. Its petite and horizontal shape resembles a freshly baked loaf, giving it a unique charm.
The bag has a short shoulder strap, making it comfortable to carry under the arm. It is crafted from a variety of materials like leather, canvas, beaded, or satin, providing versatility to your wardrobe. 
The baguette bag has a nostalgic appeal and can elevate your everyday outfits, proving that style is not just about size. 
Barrel/Gym Bag: Versatility and Style Combined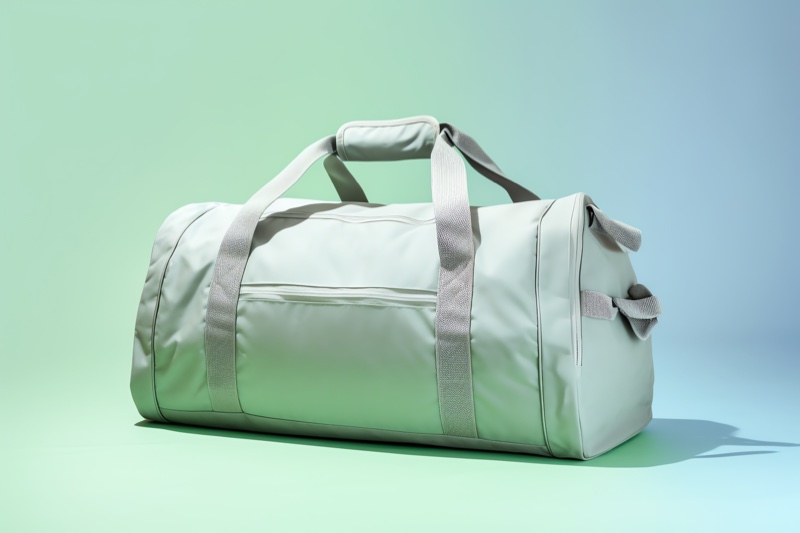 A barrel bag is recognized for its distinct cylindrical shape and stands out for its spacious design. You can carry it with dual handles or slung over the shoulder with a longer strap. 
This unique orientation, wider than tall, caters to those needing more storage space, be it gym-goers or weekend wanderers. Offered in various materials, from luxurious leather to vibrant canvas, the barrel bag marries practicality and style.
Basket Bag: Embrace the Summer Vibes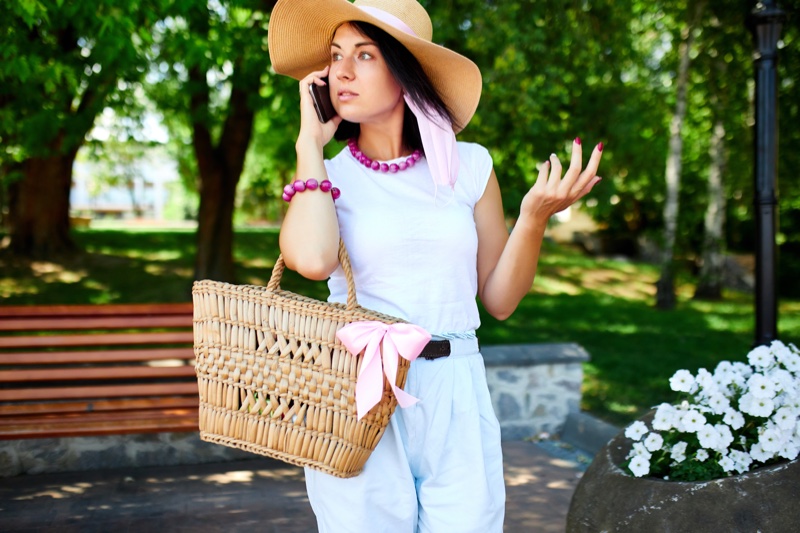 With their laid-back summer aesthetic, basket bags are often crafted from natural materials like cane or rattan. They effortlessly hold towels, snacks, and other essentials, perfect for beach trips or park picnics. Their eco-friendly allure has led to a surge in popularity, making them a staple in warm-weather wardrobes.
Belt Bag: The Perfect Combination of Fashion & Function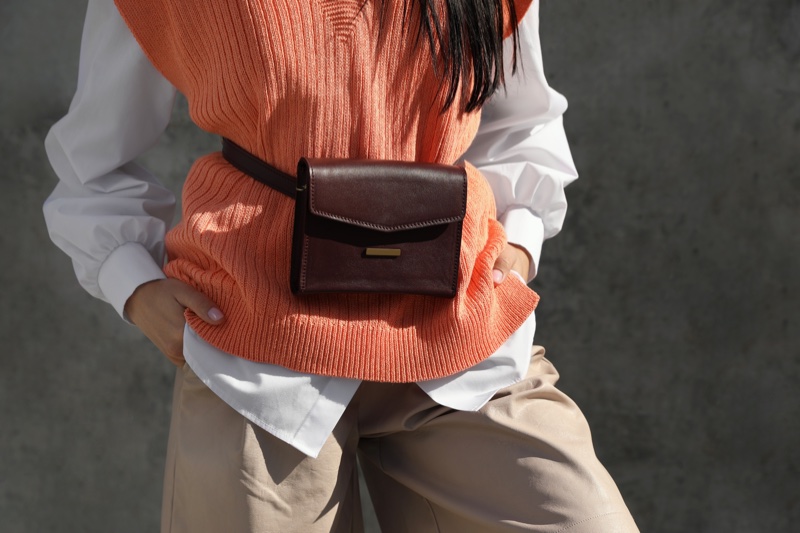 Belt bags fuse fashion and function in a sleek, compact package. They can be worn around the waist or crossbody, providing easy access to essentials. A stylish evolution of the fanny pack, the belt bag impresses with its minimalist design. From sporty nylon to refined leather, it personifies versatility in design and use.
Box Bag: Structured Elegance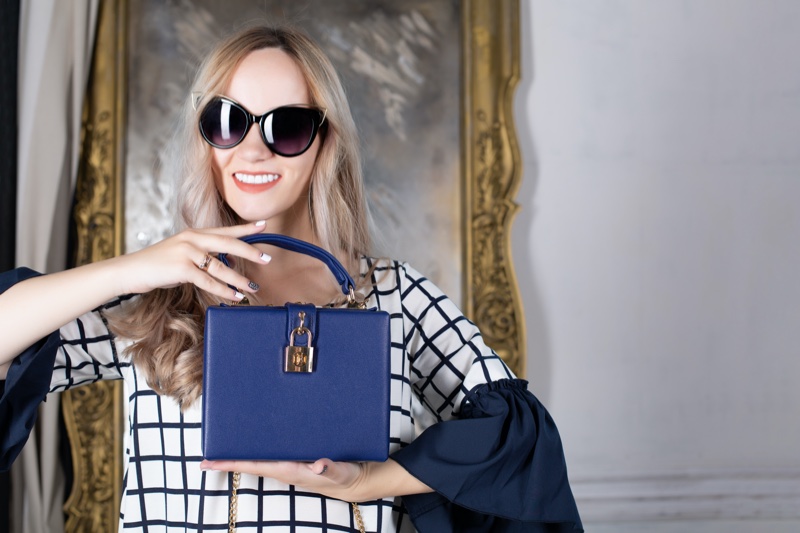 Box bags, known for their structured, rectangular design, offer a polished and elegant look. Crafted from diverse materials, such as wood or leather, they vary in size from small clutches to larger handbags. Box bags are an ideal choice for those seeking timeless appeal and order.
Bucket Bag: Effortless Chic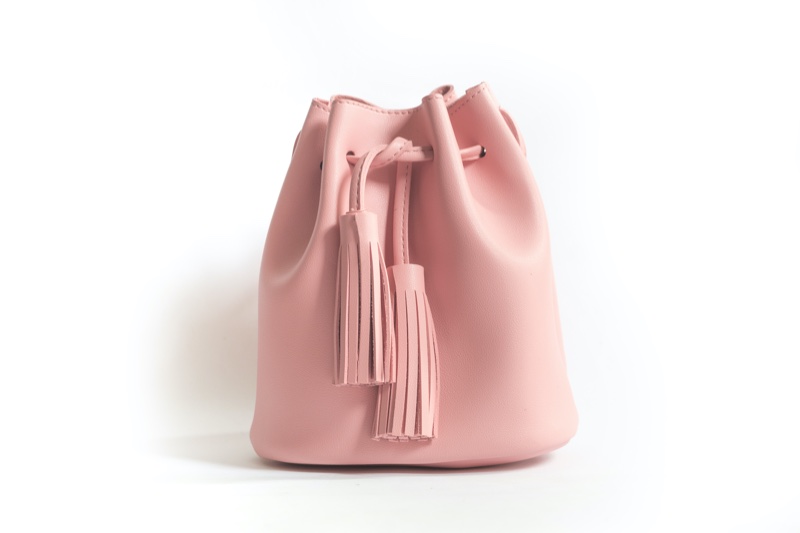 Bucket bags, recognized by their round base and cylindrical shape, feature generous space without seeming bulky. Typically with open tops and varying strap lengths, they flexibly adapt to casual and formal styles, highlighting their versatility in the fashion landscape.
Clutch: Elegant & Compact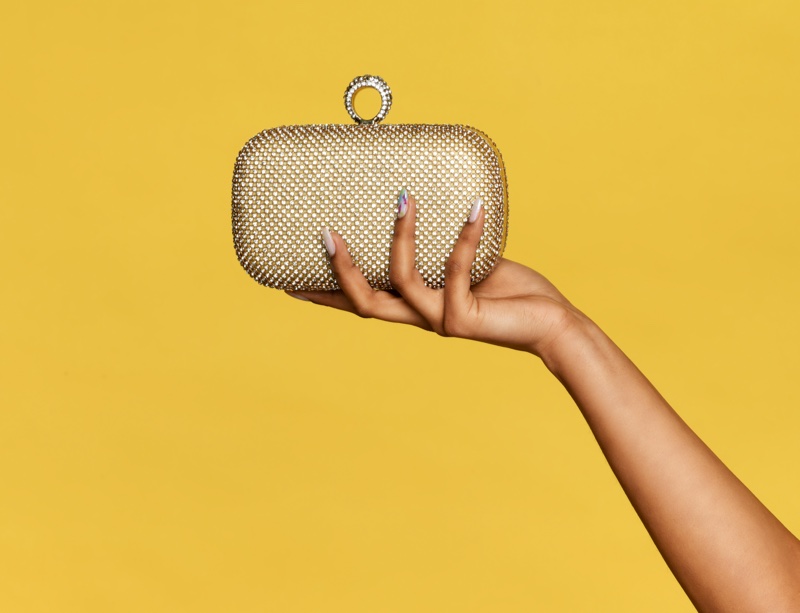 Clutches, compact and elegant, cater to formal or evening occasions. Designed to be held, they lack shoulder straps but make up for it with their refined look. 
From envelope clutches to wristlets, they offer enough space for essentials and can transform into a shoulder bag with a thin strap, adding to their utility.
Coin Purse: Small & Functional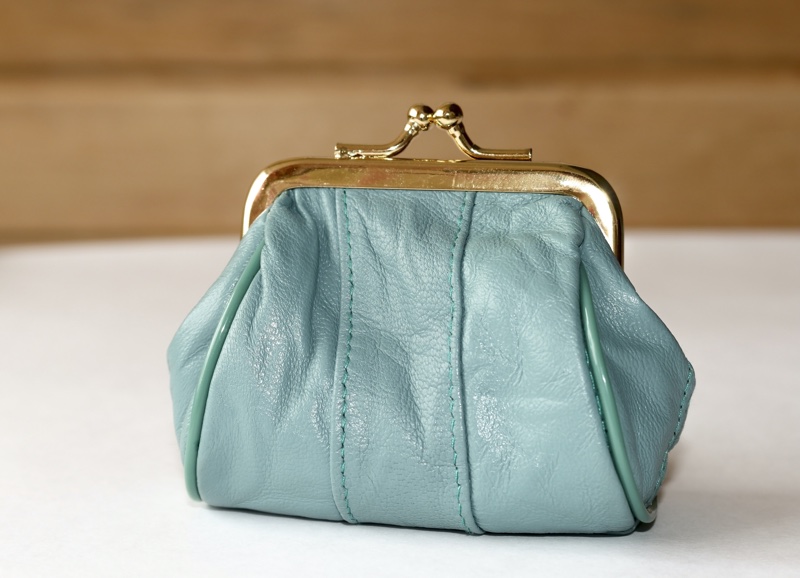 Coin purses cater to those who need to carry loose change and are small and practical. Typically strapless and compact, they might also hold a credit card. With designs featuring a metal frame or a top zipper, they ensure easy access to your change, enhancing their functional appeal.
Crochet Bag: Handcrafted Elegance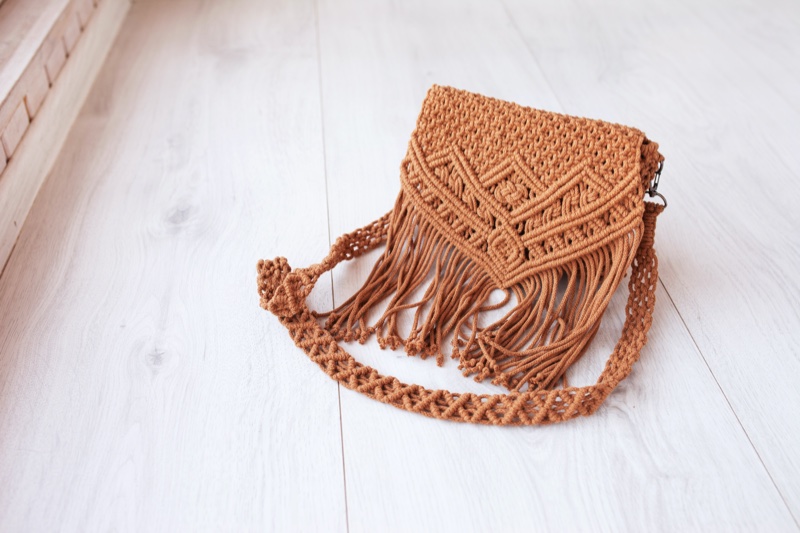 Crochet bags are a testament to the beauty of handcrafted design. Their intricate patterns, a result of skilled craftsmanship, speak volumes about attention to detail. 
Casual or formal, these bags lend a unique touch to any outfit, showcasing an exquisite blend of tradition and style. With their ability to carry more than just essentials, crochet bags stand as a charming ode to artistic elegance.
Crossbody Bag: Comfortable & Convenient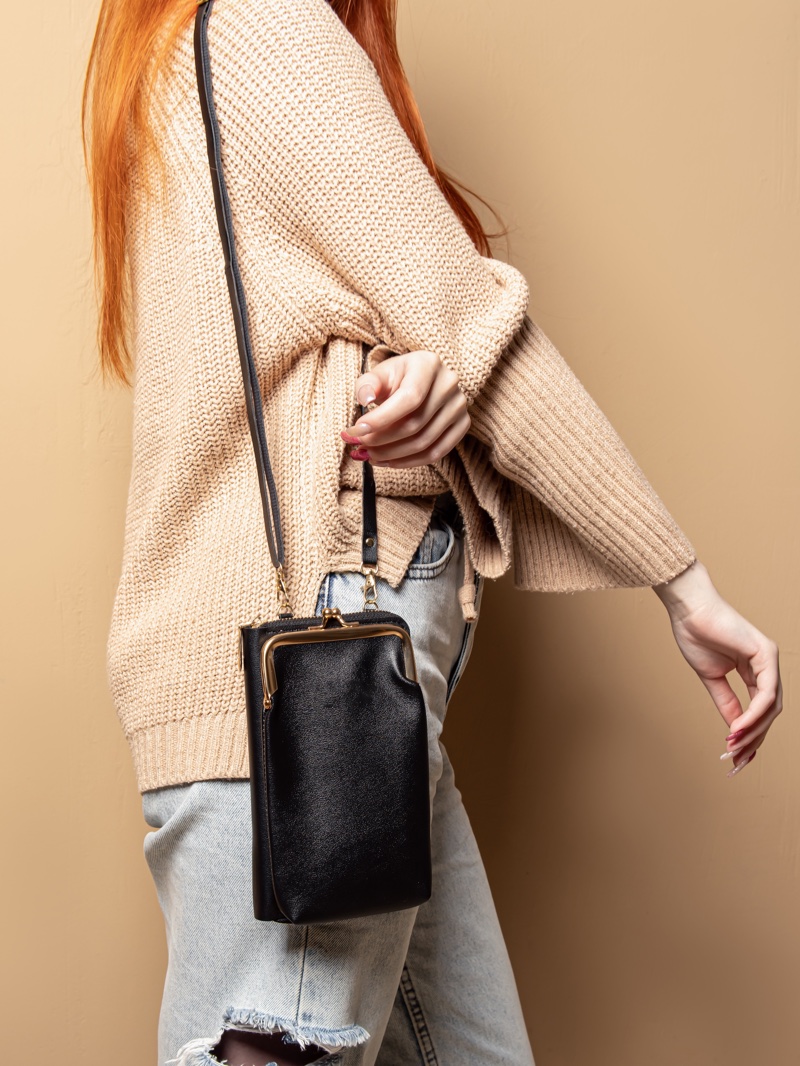 Crossbody bags are designed with a long strap and worn diagonally across the body. These bags blend comfort and accessibility, keeping your hands free while on the go. From casual designs for daily use to more formal options for special occasions, crossbody bags cater to diverse style preferences and needs.
Daypack: Practicality for Everyday Use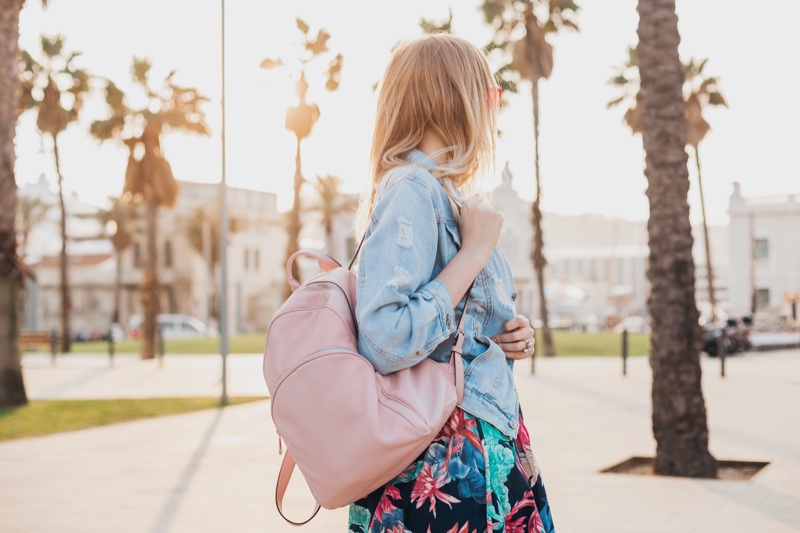 Daypacks, smaller than the average backpack, are designed for daily use. Loved by students and those needing to carry a bit more, they come in fabric or leather, often with multiple compartments for organized storage. Some daypacks may also feature dedicated spaces for laptops or tablets, further increasing their practical appeal.
Duffel Bag: Spacious & Convenient
Celebrated for their spacious interiors, duffel bags are a top choice for travel or sports activities. Their design allows easy access and packing, accommodating a variety of items, making them perfect for weekend getaways or extended trips. 
Some duffel bags even offer separate compartments for shoes or dirty clothes, enhancing their convenience for travelers.
Envelope Clutch/Bags: Sleek & Sophisticated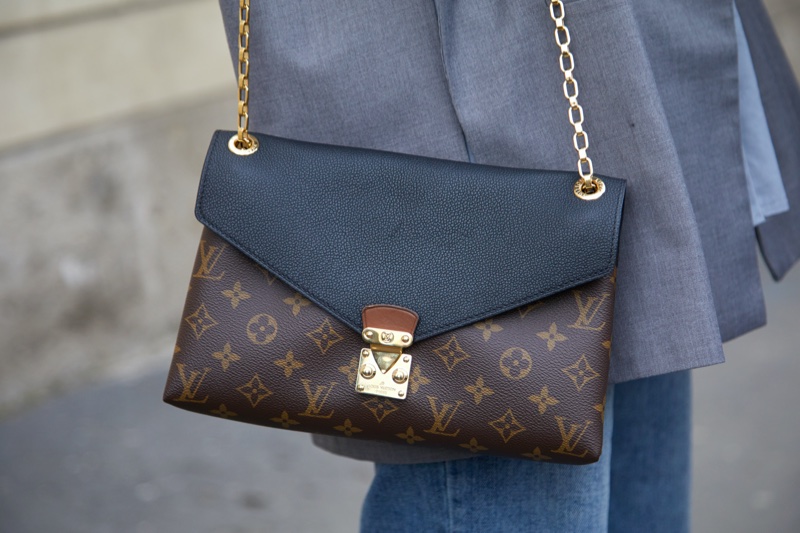 Envelope clutches are designed to look like an envelope's shape with their distinctive triangular flap. Their sleek and slim design is perfect for stashing essentials like a phone, cash, and lipstick. The added versatility of transforming into a bag with a thin, often chain, strap ups their style quotient.
Frame Bag & Clutch: Elegant Structure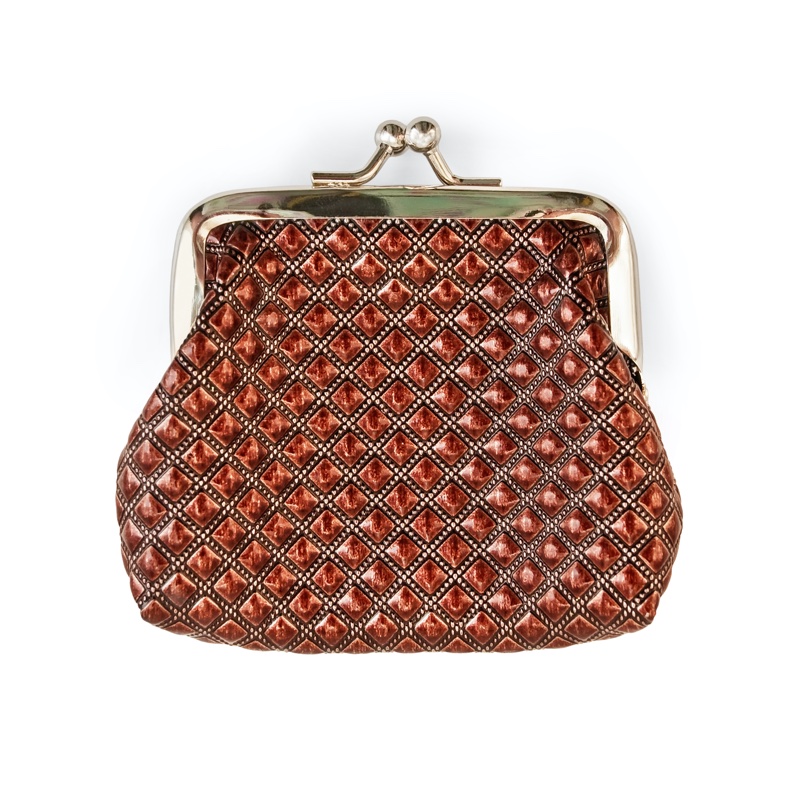 Characterized by a metal frame at the top, frame bags, and clutches exude structured elegance. Often a choice for evening wear, they may come with chain straps that can be discreetly tucked inside when used as a clutch. Their sophisticated design adds a refined touch to any outfit.
Hobo Bags: Relaxed & Trendy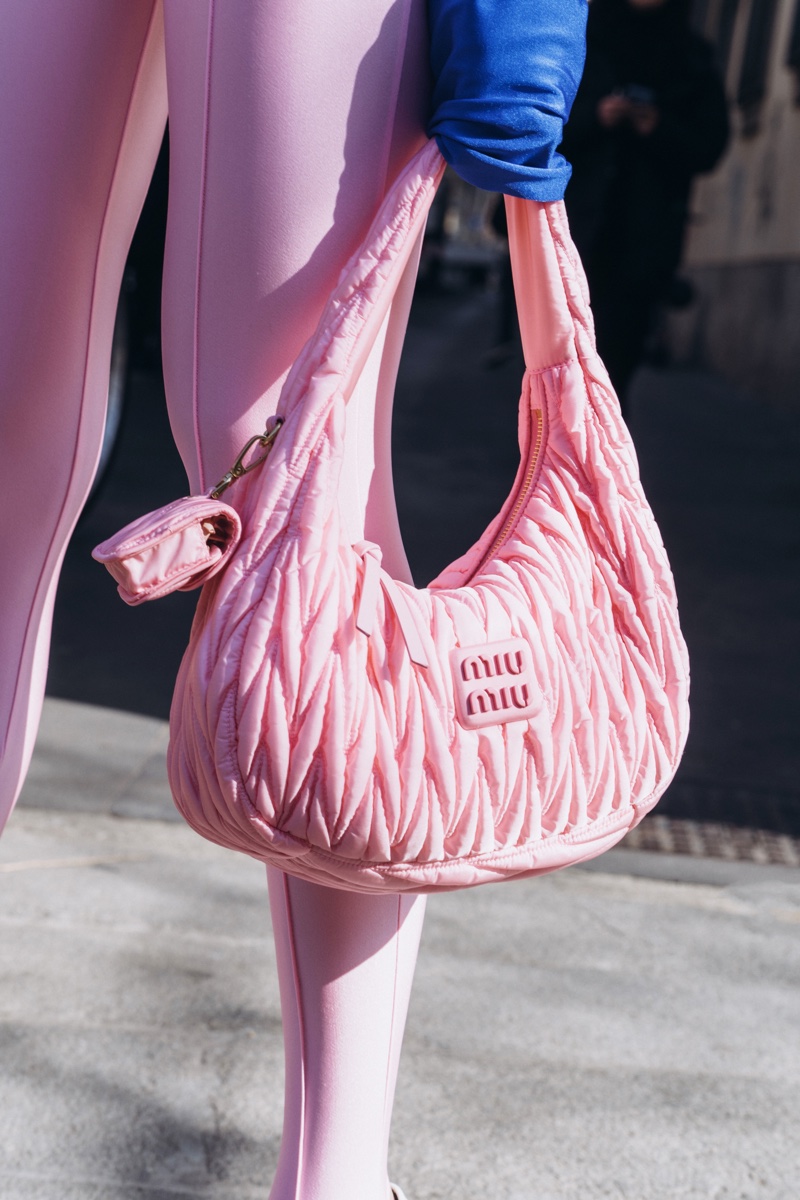 Hobo bags, recognized by their soft leather and crescent shape, exude a relaxed and trendy vibe. Their slouchy and lightweight design, complemented by a wider strap, ensures comfortable wear. Perfect for a relaxed day out, hobo bags can add a touch of boho chic to any outfit.
Messenger Bags: Stylish & Useful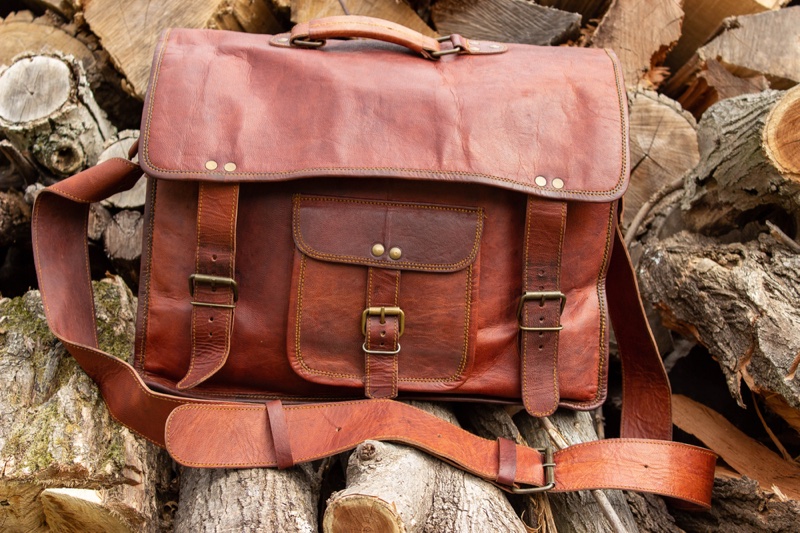 Messenger bags are larger than the typical satchel and are often crafted from canvas or soft leather. Distinguished by their long straps and often featuring a large front flap, they offer a blend of style and practicality. 
Ideal for those carrying more than just essentials, messenger bags can often include designated pockets for tech gadgets, adding a touch of modern suitability.
Minaudiere: The Jewel of Evening Accessories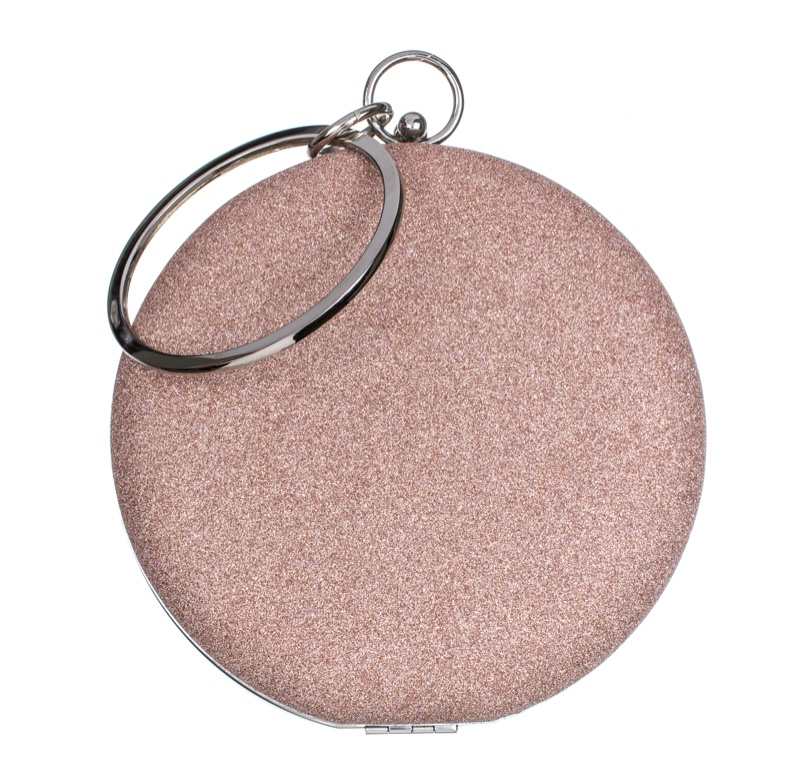 Minaudieres are small decorative cases used to store women's cosmetics or personal items and are considered the ultimate symbol of glamour. These cases are often decorated with crystals, pearls, or intricate metallic designs, adding luxury to your evening attire. 
Despite their compact size, they are usually designed with compartments to hold essential items such as lipstick, cards, and keys.
Saddle Bag: Equestrian Elegance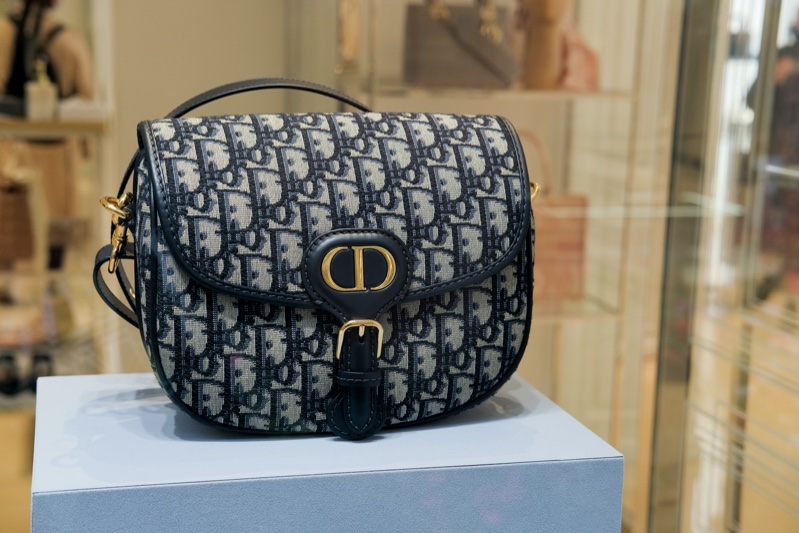 Drawing inspiration from equestrian heritage, saddle bags blend function and fashion. These rounded satchels, typically with a flap and long strap, are timeless and popular among those who cherish equestrian elegance. Some modern versions even feature tassels or intricate embroidery, adding style to their traditional design.
Satchel: Vintage Charm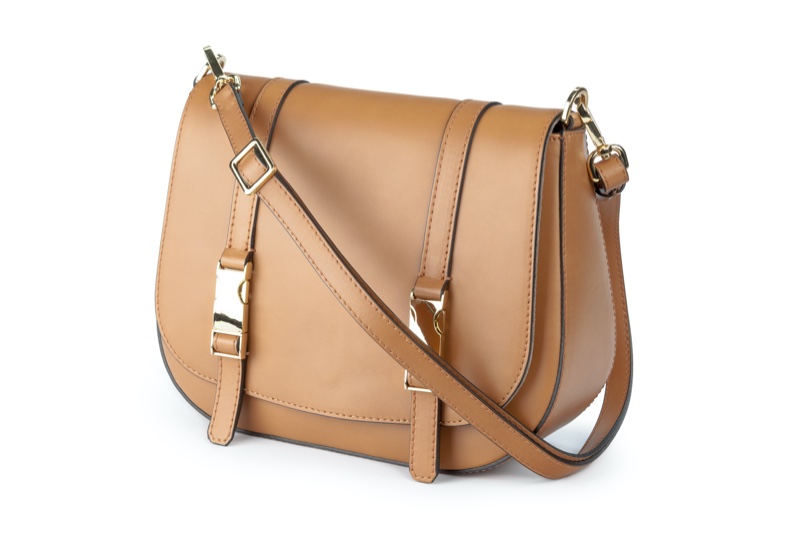 Satchels combine tradition with style, reminiscent of classic school bags. They have a flap and two buckles for secure storage. Satchels often include a handle and shoulder strap, making them versatile for carrying. Whether made of sturdy leather or durable canvas, satchels add a vintage feel to any ensemble.
Shoulder Bag: Classic & Functional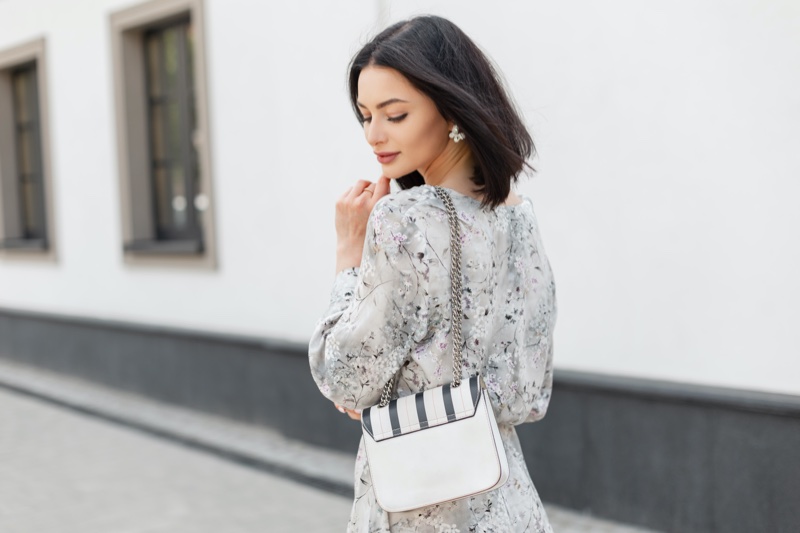 Shoulder bags are designed to be worn on the shoulder and are the epitome of classic functionality. They offer secure storage, featuring one or two straps, and are usually equipped with a zipper or magnetic closure. Their ability to transition from casual outings to formal events makes shoulder bags a wardrobe staple.
Sling Bag: Casual Ease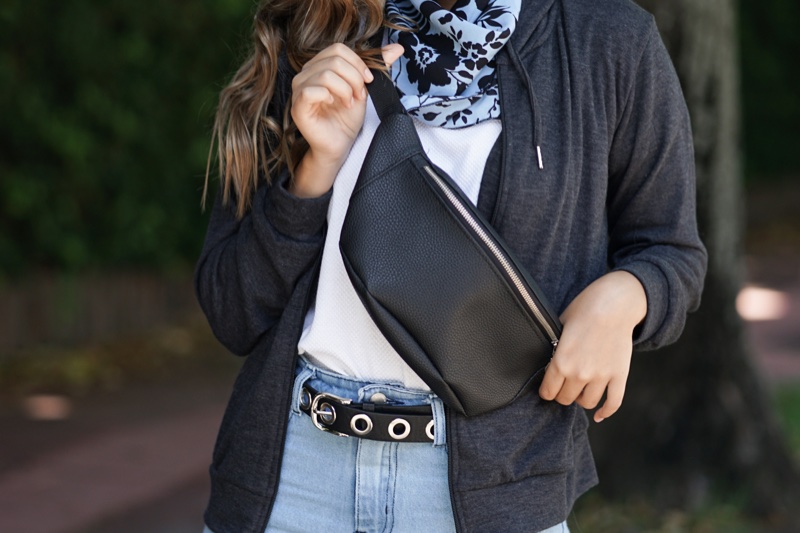 A sling bag is draped over one shoulder and combines comfort and convenience. Available in various shapes, they feature a single strap, adding a sporty touch. With easy access to contents without removal, they ensure practicality. 
Perfect for daily use or travel, sling bags offer ample storage without excess bulk. A fine example of where fashion meets function, sling bags command attention.
Straw Bag: Natural Charm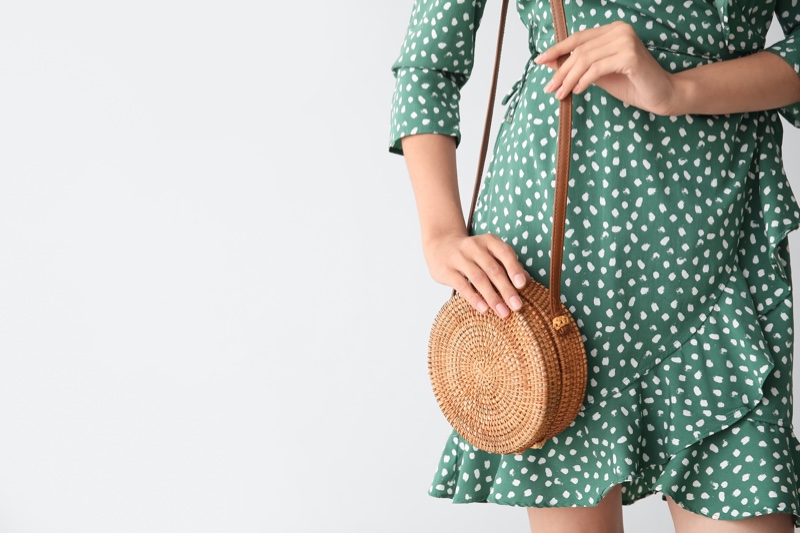 Straw bags, often seen gracing summer landscapes, lend an organic appeal. They radiate a relaxed vibe, perfect for beach outings or picnics. Crafted from natural materials, these bags are both sustainable and stylish. 
Whether as a tote or crossbody, straw bags blend effortlessly with a breezy wardrobe, offering a striking fusion of simplicity and sophistication.
Tote Bag: The Perfect Carry-All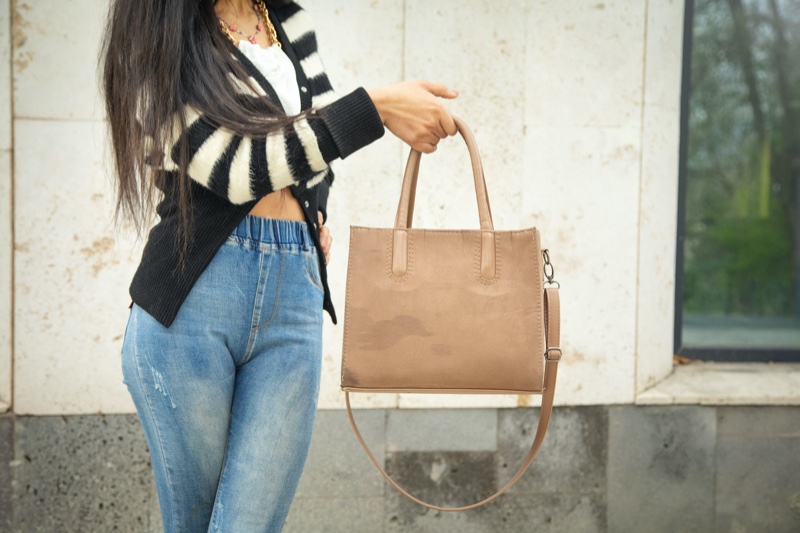 Tote bags are ideal for carrying many items due to their large size and open top. They are made from soft leather or fabric and have a rectangular shape with double straps, which can be either short or shoulder-length. 
They are very versatile and can be used for everyday purposes. Some tote bags even have zippered pockets for extra storage, making them more practical and secure.
Wallet: Everyday Essential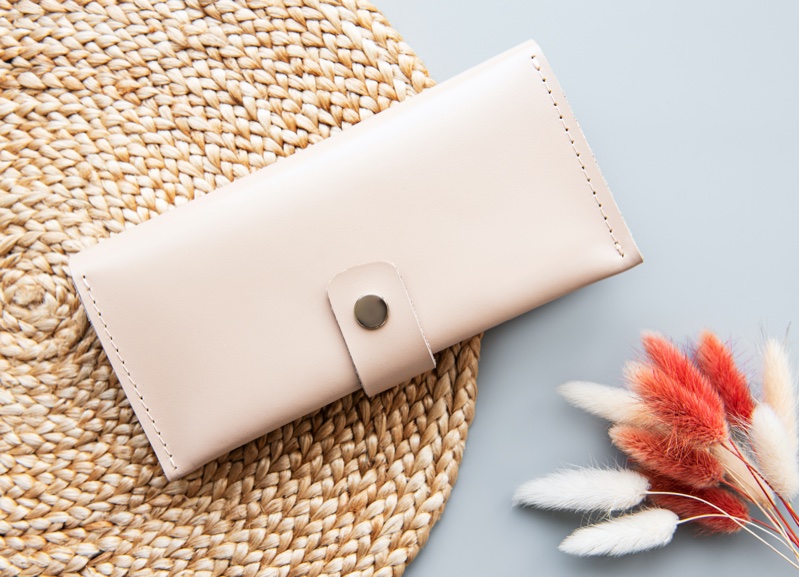 Wallets store cash, credit cards, and other miniature essentials. Available in various sizes, styles, and materials, they feature compartments to neatly arrange the contents.
As a daily necessity, wallets serve as a functional accessory for everyone. Their diverse designs, ranging from compact cardholders to expansive zip-around types, cater to individual preferences, making them as much about personal style as a utility. 
Weekender Bags: Style for Short Getaways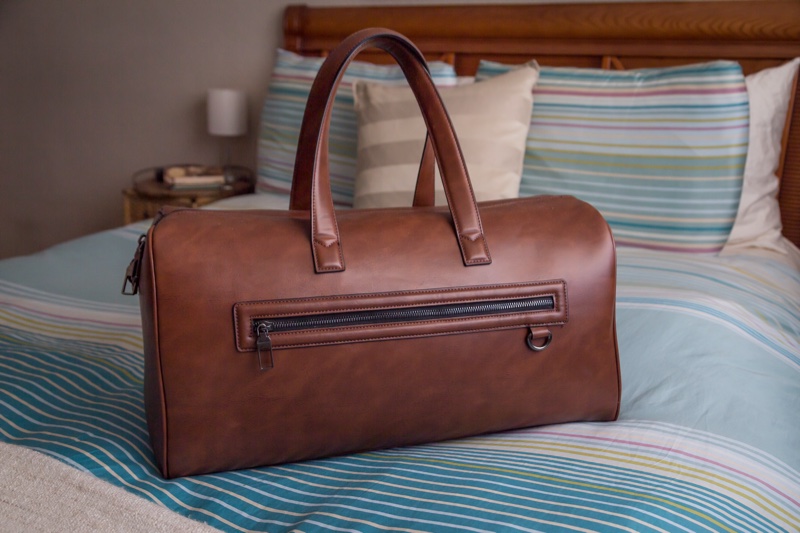 Weekender bags, as the name implies, are perfect for short trips or weekends away. Larger than a tote but smaller than a suitcase, they provide ample space for clothes, toiletries, and other travel essentials. 
Usually made of durable materials like leather or canvas, weekender bags combine style with practicality, making them a popular choice for stylish travelers.
Wristlet: Compact Elegance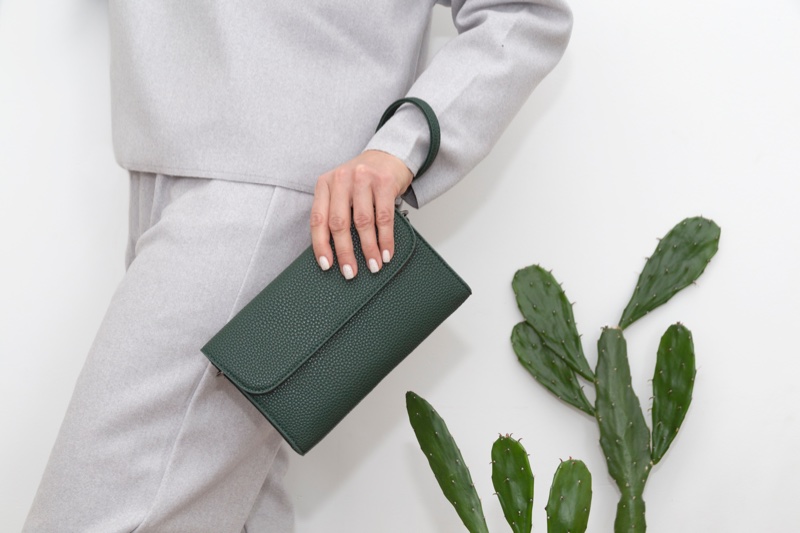 Wristlets are small bags that you can wear around the wrist. They're perfect for people who value convenience because they're compact and stylish. You can easily store your phone, cash, and keys in them. 
They come in different materials and designs, offering a lightweight option for those who prefer to carry only the essentials. Some wristlets also have designated card slots, making them a functional alternative to wallets.
Final Words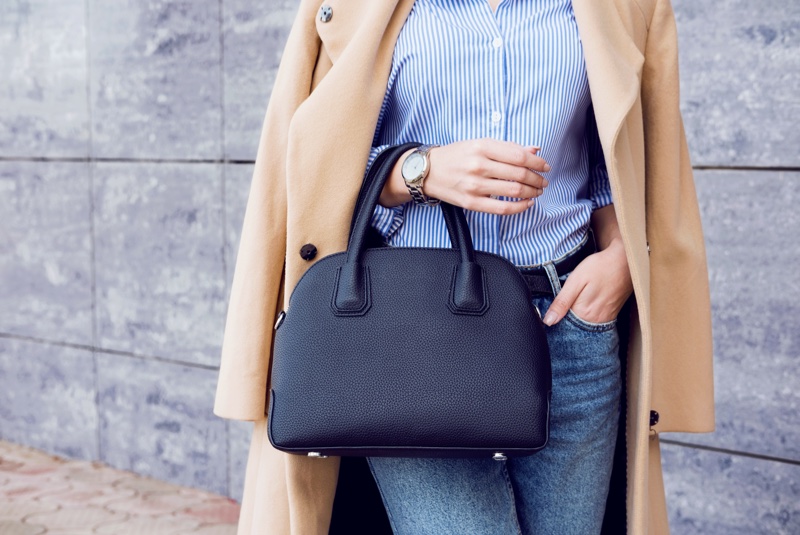 Exploring the world of different types of bags offers a wide range of options to suit every occasion and personal style. Whether you're looking for functionality, fashion-forward designs, or a combination, there is a bag for you. 
From tote bags to messenger bags, each bag serves a unique purpose and provides an opportunity for self-expression. So go ahead and explore the world of bags, finding the perfect one to accompany you on your daily adventures.
Frequently Asked Questions
What are the different types of bags available in the market?
There is a wide range of bags designed to suit various needs and occasions. Some popular types of bags include clutches, tote bags, messenger bags, backpacks, duffel bags, bucket bags, hobo bags, school bags, and satchels.
What is the purpose of a clutch bag?
Clutch bags are small, handheld bags usually used for formal occasions or events. They offer a stylish way to carry essentials like a phone, wallet, and makeup without the bulk of larger bags.
What makes tote bags popular among shoppers?
Tote bags are beloved for their versatility and spaciousness. With their open-top design and sturdy handles, they are ideal for everyday use, shopping, and even as beach bags.
Are designer bags worth the investment?
While designer bags can be more expensive, they often boast high-quality materials, impeccable craftsmanship, and timeless designs. For some, investing in a designer bag is a symbol of luxury and prestige.
Source link