In a sensational unveil, Balmain's fall-winter 2023 campaign fuses a couture past with the present, embodying an eloquence that only a house with more than seven decades of history can muster.
Creative director Olivier Rousteing turns to architectural elements as a conceptual playground for the season, a choice captured by photographer Rafael Pavarotti. The Balmain fall 2023 line delved into the French designer brand's deep archives.
Balmain Fall/Winter 2023 Campaign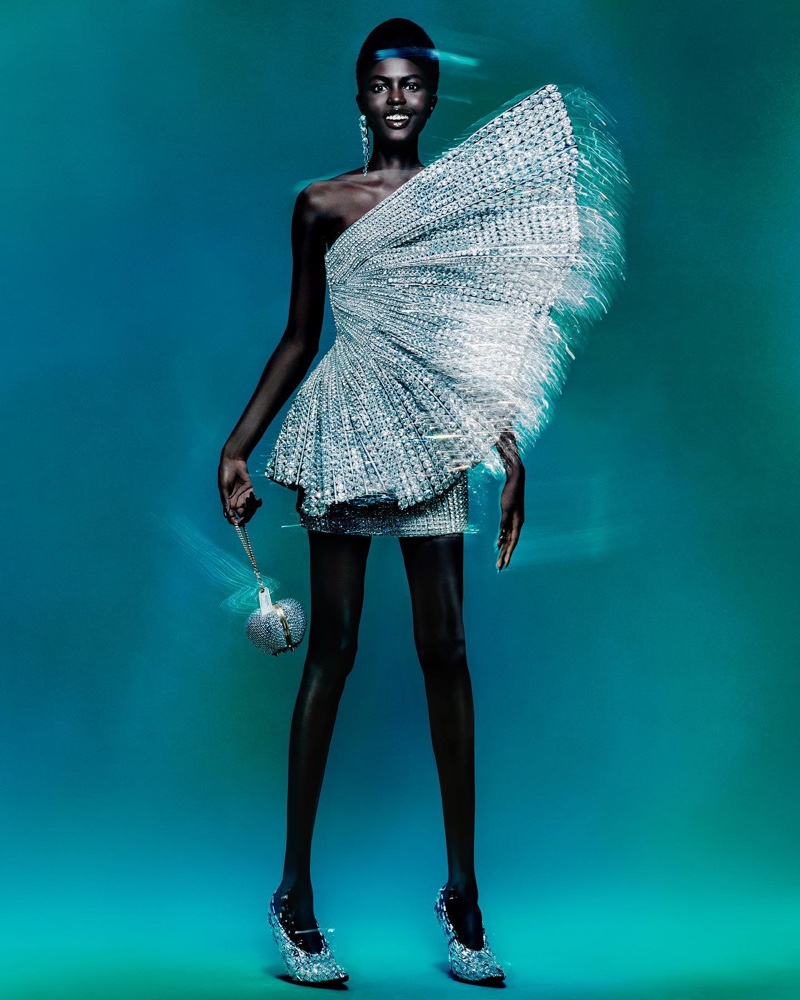 "This house has the incredible luck of never having moved—so very little of an impressive 77+ years of design excellence has ever been misplaced or lost. Since our Fall 2023 collection pulls so much inspiration from that treasury, I wanted to give credit where credit is due," Rousteing said about the fall collection.
The campaign stars models Akuol Deng Atem, Naomi Apajok, Nyaduola Gabriel, and Nyakong Chan. They showcase an array of head-turning ensembles curated by stylist Katie Lyall. Think broad shoulders, peplum tops, asymmetrical necklines, and dramatic ruffles that declare the Balmain woman's presence in any room.
Completing the visual narrative, hairstylist Eugene Souleiman crafts sculptural hairstyles that are works of art in themselves. Makeup artist Chiao Li Hsu enhances each model's features, creating a harmony that complements the overall aesthetic. The campaign's bold backdrops echo the color intensity seen in Balmain's spring advertisements, thus threading a visual consistency across seasons.