In the latest issue of L'Officiel Lithuania, the essence of timeless fashion is captured by photographer Olga Rubio Dalmau. The editorial, aptly titled "Nostalgic Melodies," features the striking Anna Klouckova, draped in a selection of retro-inspired black and white attire that commands attention.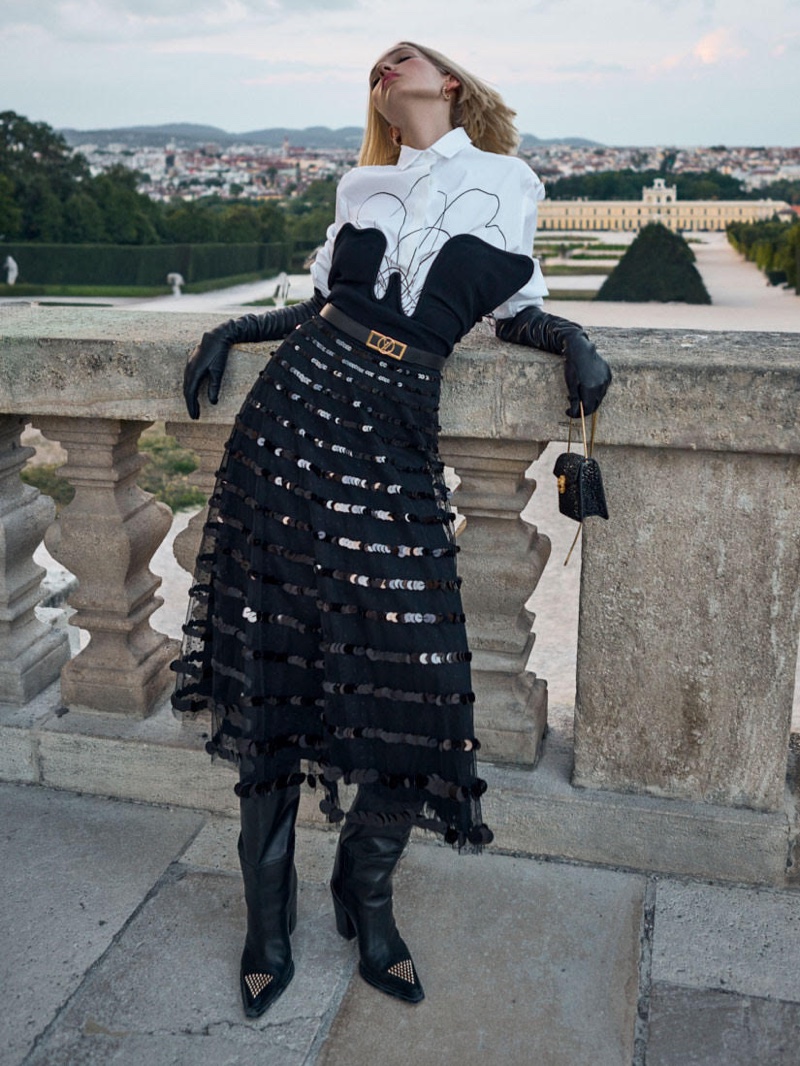 The editorial's palette, rooted in monochrome, showcases the enduring allure of simple contrasts—from the softness of cream knitwear to the intricate details of a black cardigan with lace accents. Each ensemble, curated by stylist Emilia Teresa, is a testament to the enduring legacy of brands like Bulgari, Louis Vuitton, and Dior.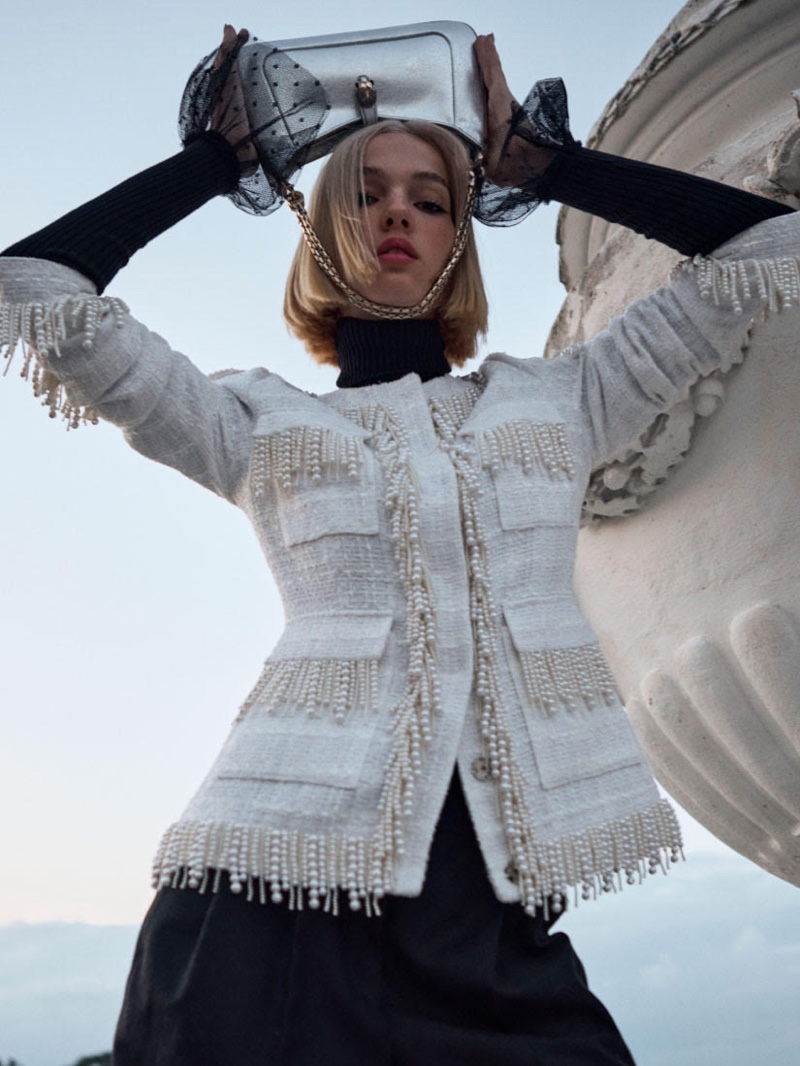 These pieces dress the form and tell a story of chic elegance. Complementing the wardrobe, Nieves Elorduy also works on hair and makeup. Anna's blonde bob is styled to perfection, and her makeup is the epitome of glamour.