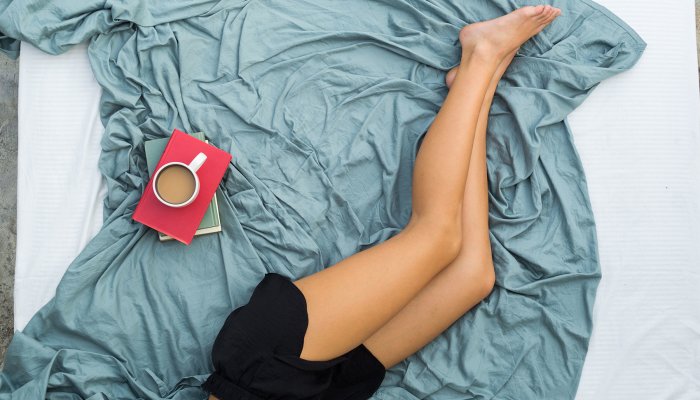 Let's just say this upfront: No treatment will completely get rid of cellulite. It's a deeper skin concern that will require more invasive skin procedures to actually eliminate. And even if you do invest in the in-office route, there's a good chance that cellulite will start to reappear over time1. 
See, "Cellulite is caused by herniation of fat bulges between fibrous bands that connect your skin to the underlying tissue," explains board-certified dermatologist Anna Guanche, M.D., founder and director of Bella Skin Institute. "This tethering pulls down on your skin, causing the normal layer of fat beneath the skin to push upward. The result is a puckering appearance to the skin or skin dimpling." 
And despite its dreaded reputation, hear us loud and clear when we say cellulite is not a bad thing. It's incredibly common, affecting up to 98% of women, and it can be genetic—so you can have cellulite no matter what products you use on your skin, how old you are, or how much you weigh. 
That said, it's also very common to feel insecure about the dimples and divots, which is where Guanche comes in: "There is no way to completely eliminate cellulite, but there are ways that you can reduce its appearance through a combination of treatments, diet, and exercise," she says. Ahead, find her top three tips. 
Source link