Being out of shape when you think about starting a healthy lifestyle, the very first thing that will come to mind is to join a gym and work out. There is no doubt that a workout is good for health but joining a gym means showing commitment through time and money. Once you start to work out your body will start to change and you will see improvement but you need to keep in mind that without consistency and commitment, you might not be able to see the results that you want. Moreover, another very important thing to keep in mind is that experts believe that since most people struggle with time management, they usually end up losing motivation and the gym membership goes to waste. This means that even before you sign up for a gym, you need to test your body and build a motivation system that can help you keep going.
As a beginner, experts do not recommend that you start by signing up for the gym and getting the membership, instead you have to start with some home workouts. These home workouts will help you test the strength of your body and know about your body as well. Moreover, once you know about your goal you can easily adjust how much effort you want to put in and which workout will be better for you. There is a workout for every muscle and every part of the body and unless you don't know how to target it technically you might not get favorable results. As a beginner, you might know these technicalities which is the reason you need to train yourself first.
With the help of this article, we will look at the reasons people hire an instructor. We will then look at how you can develop the same skills in yourself so you don't need an instructor. Finally, we will look at some easy ways you can actually become your own instructor.
Why Do You Need A Personal Fitness Instructor?
There are so many different reasons people hire personal fitness trainers. From helping people to know about the needs of their bodies to keeping them motivated you will see instructors helping you a lot throughout your fitness journey. Here are some of the main reasons people like to take help from fitness instructors:
·        Instructors are aware of body types and the requirement of the body
·        Instructors are aware of the exercises that can harm you and the right method of performing an exercise without getting injured
·        Instructors are trained to help you follow a safe and secure workout method.
·        Instructors are trained to only recommend your workout that is good for your body type.
·        Instructors have a progressive workout methodology so you keep making progress no matter what pace you choose. 
What Do You Need To Master As An Instructor?
As an instructor, the training is pretty hard because you need to understand the anatomy of the human body, how each muscle works, and how much you can strain your body or a muscle. So, when you start training on your own, you need to learn all these things one by one.
·        Learn about the human body and its anatomy.
·        Learn about what can cause injury, what recovery is, and what can help you alter the exercise according to your target.
·        Since you cannot know about all the body types, try to know in detail about your body types at least.
·        Learn about your fitness goals and then research what you need to do if you want to achieve your fitness goals.
·        Learn about muscle-based targeting and then progressive training methods.
·        Learn about safe workouts and achieving goals through safety training.
·        Know about the fitness equipment that you can add to your home gym.
·        Learn about frequency, pace management, reps, and sets.
Steps to Become Your Own Health Instructor
For a beginner who has never workout before or does not know about the ways he can make improvements in his body, here is a simple step-by-step guide to becoming your own instructor:
Assess Where You Are Right Now
As a beginner, you need to start by assessing where you fall. You have to keep in mind that you need to start by setting a base. This will include checking your BMI and knowing about your calorie count and your exertion. This process is a little complicated so to make it easier take help from an online BMI calculator and some calorie calculators.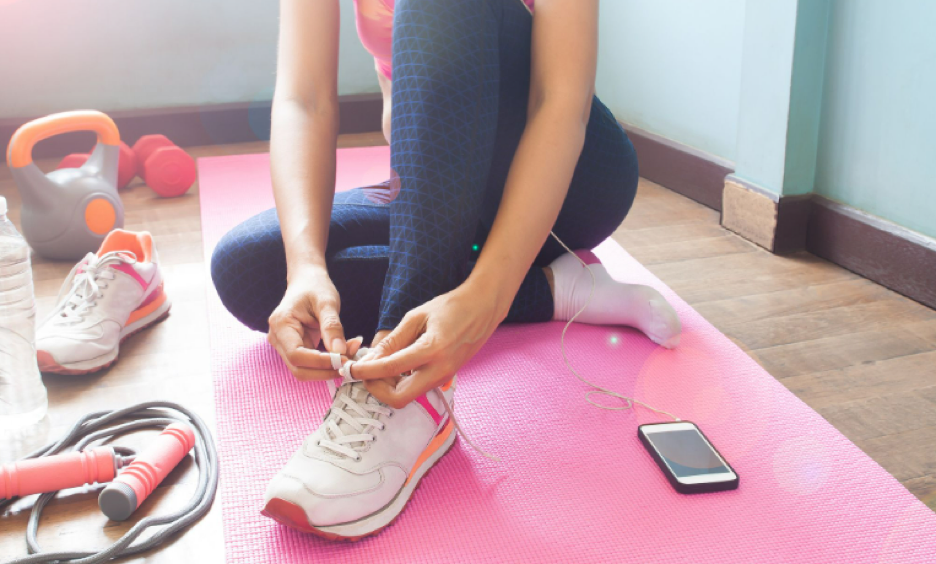 Set Your Target
After you are done with your BMI calculation you then have to know why you are working out. Your objective will help you set your goal. After setting the goal you will then look at the target muscles or the area that needs improvement, a simple example is that if your BMI shows that you are obese or overweight, you will select how much weight you want to lose and from which area. This will help you know which exercises will be good for you.
Set Milestones
After the target, you will set milestones. These milestones will help you know if the workout you have chosen is actually helpful or not. Your milestones need to be bounded by time and must also be measurable and realistic so you know how effective they are.
Set Your Motivation
Most people start intense workouts and diets but they don't set a motivation that can keep them going. This is the reason most people hire an instructor so when you become your own instructor you have to know what drives you or what motivates you to work more and keep going.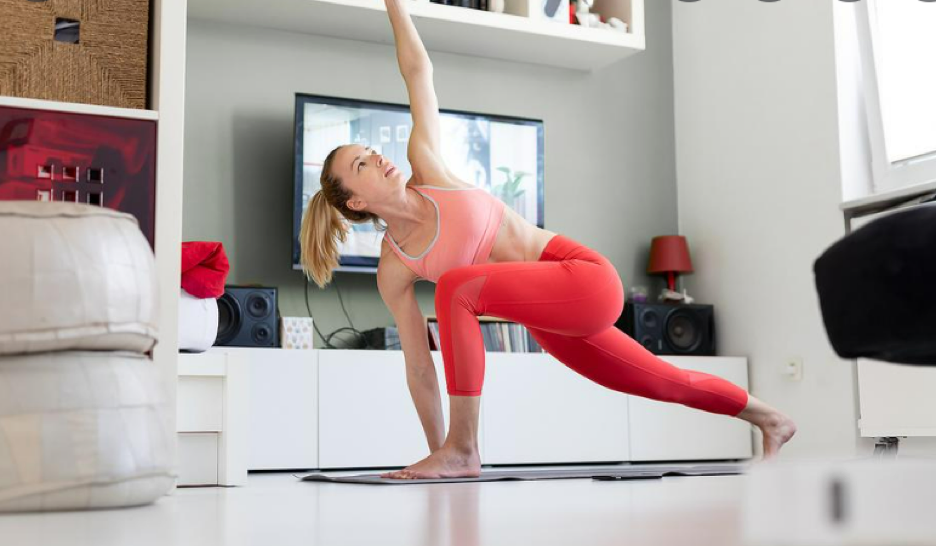 Bottom Line
To sum it all up, it all comes down to research and step-by-step learning. As an instructor, there is a long journey where you learn about your body and what it needs. However, when you strain yourself, you cannot learn everything so it is better to take help from simple fitness applications. There are so many different mobile fitness applications that can help you compare the calorie burnout rate as well as the target muscle area for each exercise.
There are diet calculators and calorie burn-out calculators as well that can help you manage the workout and diet easily. Moreover, you should also look at simple online workout methods recommended by professionals so you can know about frequency, pace management, reps and sets.