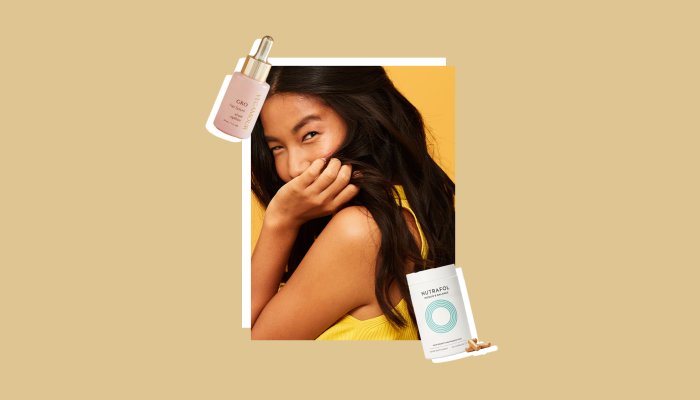 Products from both brands contain ingredients that could boost hair growth, and have thousands of positive customer reviews.* 
"I would not say either of them is more effective than the other, because elements in each of the supplements play different but very critical roles in hair growth and development,"* says Gitau, in reference to the brands' ingestible options.
"I would recommend both equally to promote hair growth and development," she continues. The best option for you may boil down to your individual needs, Gitau says. 
Per Gitau, if you have suboptimal vitamin D levels, you might benefit more from an option like Nutrafol Women's Capsule, which contains more vitamin D per serving than Vegamour GRO Biotin Gummies.
"If someone has hair loss and is more inclined to suboptimal B vitamin levels, using Vegamour which has B vitamins would be more beneficial,"* she adds.
While both brands' products have the potential to boost hair growth, one company's ethos may speak to you over the other's. For example, Nutrafol does use some animal products, but Vegamour is 100% vegan. 
On the other hand, Nutrafol stands out for its level of clinical testing and transparency around its results. "Nutrafol supplements have more evidence-based ingredients and supporting scientific evidence from various studies," Doktor says.
"If being vegan is a critical factor in someone's decision, then they may want to choose Vegamour," Kobets agrees. 
"However, Nutrafol's Synergen Complex has been well studied to help target hair loss causes such as a lack of inflammatory balance, oxidative damage, and stress,"* she adds. "One can consider taking one supplement for three to six months and switching out to a different supplement to mix things up in order to offer the body potentially different ways to [achieve] calm in distress."*
Source link