Email marketers are not ignorant of deliverability-boosting tactics. Any email expert worth their salt understands the significance of list hygiene, good sender reputation, decent subject lines, subscriber engagement, etc., toward avoiding their emails being flagged as spam.
And yet, despite doing everything to a T, emails are often re-routed to the spam folder and end up as junk. From small businesses to leading brands, almost everyone has tasted deliverability issues at some point.
Indeed, as per EmailToolTester's study, 11% of all emails never reach the recipient's inbox owing to deliverability issues. Troubleshooting these issues still doesn't make up for the time lost. But what if you could know beforehand whether or not an email will be delivered?
Enter Artificial Intelligence (AI). In this post, we look at how email marketers can use AI to test email deliverability to identify and troubleshoot potential bugs at the source. Let's roll!
Email Spam Score Test
Content plays a significant role in filtering. Advanced spam filters no longer just look for spammy words or phrases in email content but scout for patterns. No matter how un-spammy the language might look to you, it still might not be entirely unflappable.
The majority of AI spam filters employ sophisticated heuristic filtering and statistical analysis tests to recognize low-quality content. You need nothing less than AI spam checkers to ensure the deliverability of your emails.
One such tool is Microsoft Dynamics 365. The platform utilizes the spam checker feature that evaluates email content and generates a predictive range, which gives you the probability of an email being flagged as spam.
Source: Microsoft
2. Email Subject Line Test
For most email marketers, crafting campaign-optimized, brand-consistent subject lines has always been challenging. As a result, email marketers have begun to rely on AI for copywriting to create quality, campaign-specific subject lines quickly.
Here are ten Labor Day subject lines generated by ChatGPT.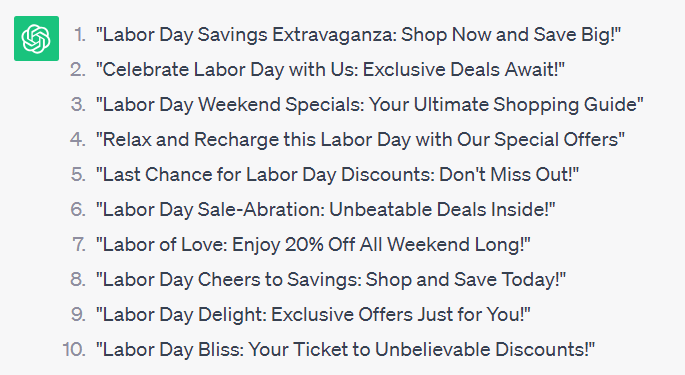 Now, given the promise of, and the hubbub around, generative AI, most email marketers tend not to proceed beyond content generation. While most gen AI platforms churn out quality content, as far as the subject line is concerned, you should run your outputs by a qualified AI-powered spam checker before sending out your emails.
As you will see, untested subject lines often contain spammy components at specific fine points, which are usually not detected by the human eye.
We ran some of the above subject lines on Omnisend's free email subject line tester. The second subject line scored 75%, with the following suggestions.

The seventh subject line scored 83%, with suggestions such as these.

As you can see, AI helps you fine-tune your subject lines so that they are really sendable. Omnisend's AI tester also lets you see your subject line in preview mode. You can check if the most engaging parts of your subject line are getting cut off.
3. Send Time Optimization
Email deliverability improves when a particular email service provider sees that many people actively engage with your content. This also means you have successfully sent emails to the right people at the right time.
Send time optimization is, therefore, critical for improving deliverability. AI-driven optimization ensures that subscribers can open your email at their preferred time. It also provides no discrepancy between the time your email is sent and the time it is delivered to your subscriber's inbox.
Seventh Sense is one of the leading AI platforms for send time optimization. Below is an illustration of how the platform works when integrated into HubSpot.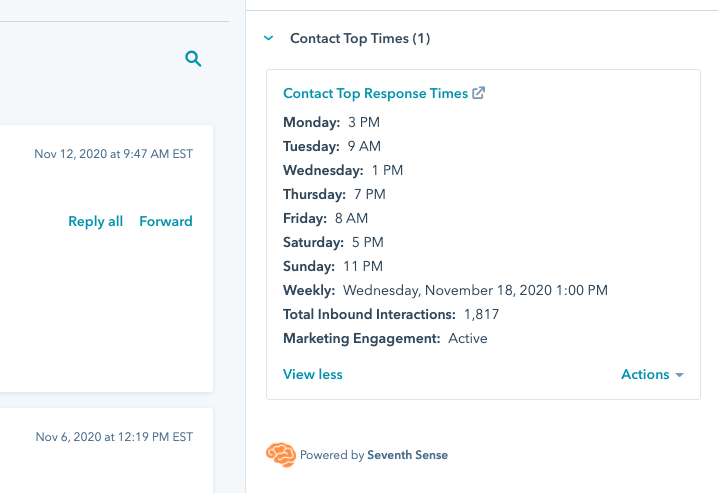 Source: Seventh Sense
4. List Segmentation
Sometimes, your emails fail to reach the inbox because of lopsided segmentation. There are two ways you can fix this.
You could segment your subscriber list by deliverability. This means that you identify and separate subscribers with a high deliverability rate from those with a low deliverability rate. Following this, you improve the deliverability rate of the low-performing segments by trying to re-engage subscribers, cleaning up your email list, and so on.
Or you could simply turn to AI for automated list segmentation. With the help of AI, you can create highly granular segments based on multi-layered subscriber intel and tailor your emails to send personalized, relevant content.
AI tools like Emarsys perform predictive segmentation for highly targeted, fluid email campaigns. Here's an illustration of the tool in action.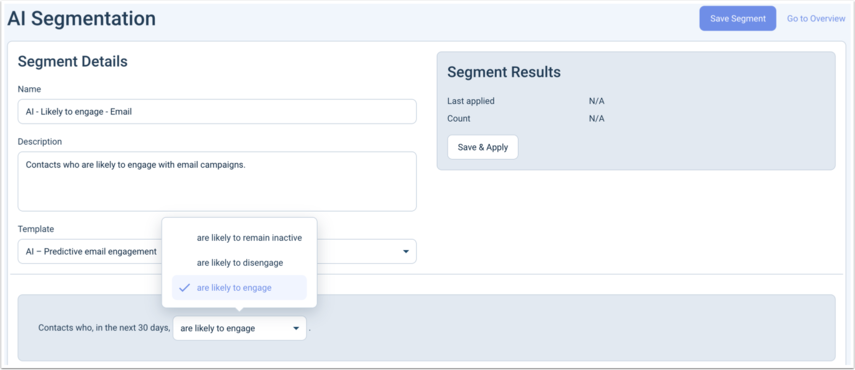 Source: Emarsys
5. Email Frequency Optimization
Next to 'What's the best time to send emails?' is the question 'How often should I send emails?' Indeed, email frequency is a critical component of deliverability. Too many emails, and you end up annoying your subscribers while also arousing suspicion in their ISPs. Too few, and you are slowly moving away from the spotlight.
Fortunately, with the right AI solutions, you can optimize email frequency, enabling you to not only reduce the number of emails you send your subscribers but also to send them on their terms.
Once again, Seventh Sense's frequency automation is a godsend. In addition to predicting when you should be sending your emails, Seventh Sense's machine algorithms are excellent at predicting subscriber fatigue.
The chart below shows the most and the least tired (inactive) subscribers based on the average open rate.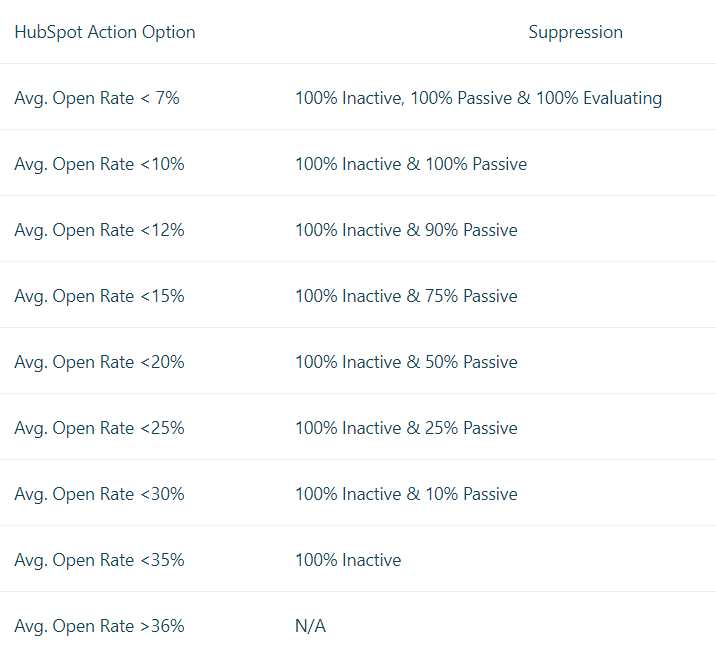 Source: Seventh Sense
6. Predictive Engagement
AI-powered tools enable you to prioritize subscribers who actively engage with your brand. You can first send your emails to those AI-determined segments that engage with your messages, while the least-engaged subscribers will be the last to receive your emails.
This ensures that the emails sent out in the beginning will be opened more, leading to a high open rate, and high deliverability.
Adobe Campaign in Adobe Experience Cloud is one of the leading AI platforms for utilizing predictive engagement. The tool uses Predictive Engagement Scoring to predict the likelihood of a subscriber engaging with an email and the likelihood of the recipient unsubscribing within a week of the following email.
Adobe's module uses multiple scores to specify open/click engagement score, retention level, and unsubscribe probability. Here is an illustration of the Retention Level criterion.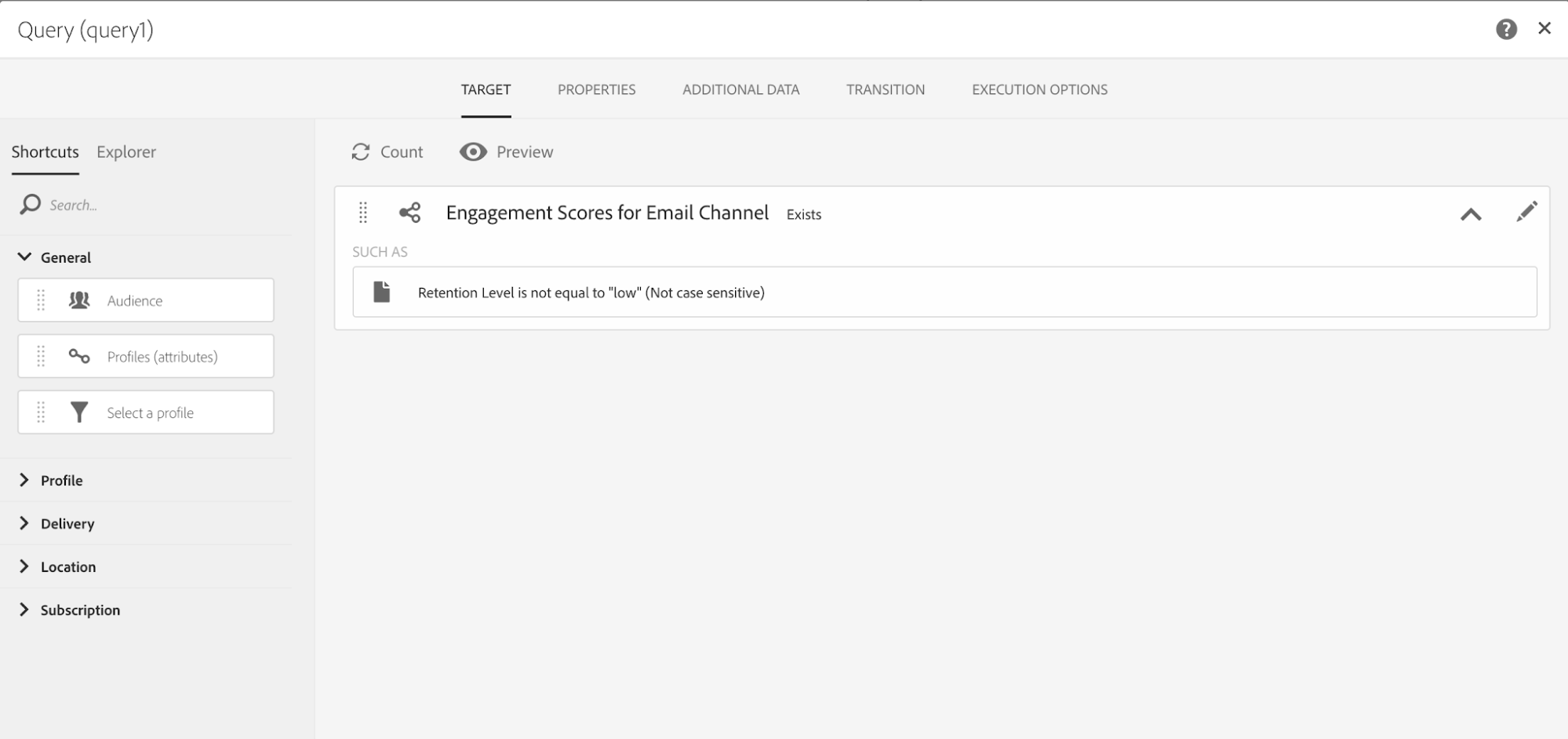 Source: Adobe Experience
7. ESP Adaptability
Unfortunately, every ESP server has its own peculiar way of determining the deliverability of emails. At the same time, it is impossible to manually modify your emails according to every subscriber's server requirements. The only other alternative? Get your emails delivered to the junk folder!
Unless you have the right AI solution at your disposal, that is. In this case, one of the best AI tools is Unspam. The tool enables you to look for potential broken links in your email. You can also verify your DMARC record, as well as your IP address, thanks to the built-in reverse DNS feature.
Here's an illustration of a test email being rigorously verified before sending. Such elaborate AI-driven verification ensures maximum engagement and deliverability.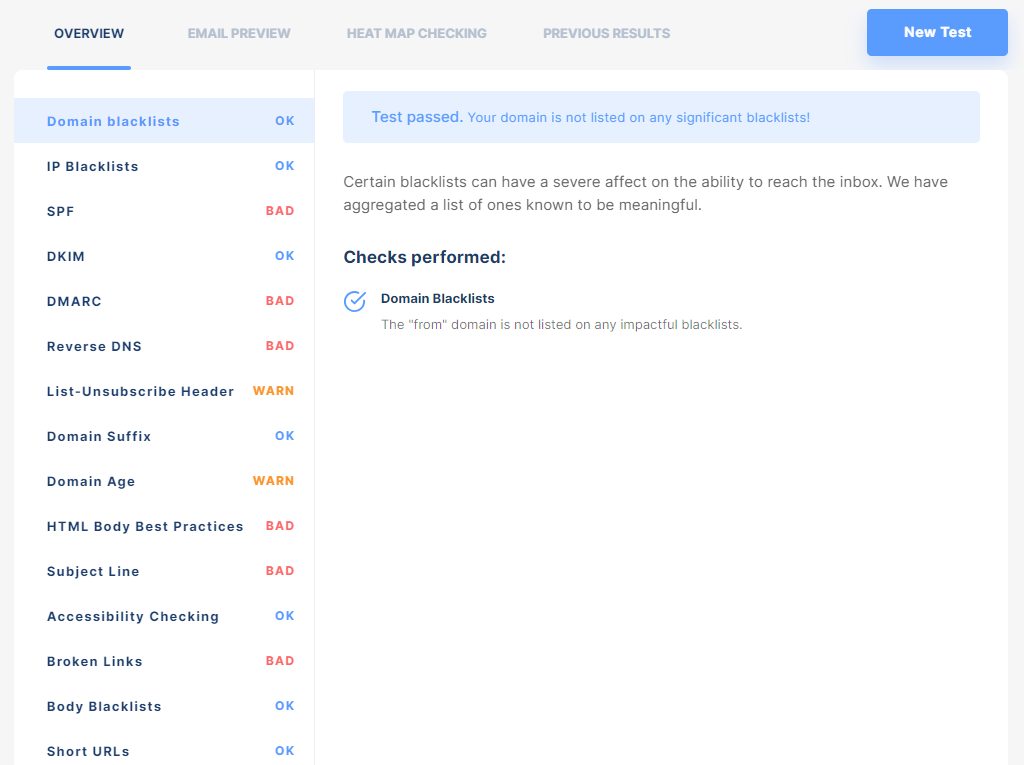 Source: Unspam
Wrapping Up
Email's reputation as one of the most lucrative channels for digital marketing is older than the advancements made in Artificial Intelligence recently. Combined, the two can beat your competitors to the punch.
Inner Article Images: Provided by the Author; from websites.
Featured Image Credit: Provided by the Author; Thank you!
Source link