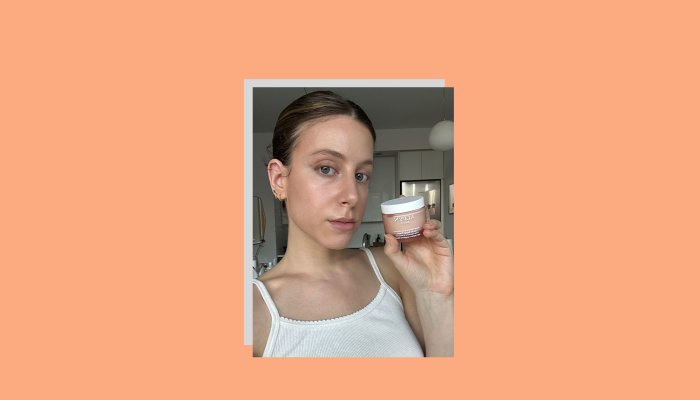 If you're familiar with the Alpyn Beauty ethos, you're probably thinking: Where are the wild-crafted ingredients?
See, the brand harvests foraged plants rather than farmed or cultivated botanicals. Meaning these plants are left in their natural ecosystem, which makes them extra-resilient against environmental stressors. (You can read my full report on wild-crafted ingredients here.) 
This cream uses wild-crafted ghostberry (also called snowberry), a plant native to Jackson Hole, Wyoming, where Alpyn Beauty founder Kendra Kolb Butler currently resides; she actually hand-harvests the berries that are featured in each bottle.
The ghostberry plant has a long history of topical use in herbal medicine, specifically to treat rashes, burns, itching, and sores. It's so soothing, in fact, that some herbalists have deemed it "nature's Neosporin." 
The formula also features tasmanian pepper, which may raise suspicion for those with hypersensitive skin. Anything with pepper in its name has to be irritating, no?
Well, this specific pepper plant contains an active ingredient called polygodial1, which is actually super anti-inflammatory2. Especially when paired with the ghostberry, it creates an almost immediate soothing sensation on the skin.